OUR INSTITUTIONAL CLIENTS
Family offices
As a trusted fiduciary, we provide family offices and wealthy families curated access to the full spectrum of BlackRock capabilities, with liquid and private market investment strategies across asset classes, risk management and technology solutions. BlackRock offers resources to help family office clients meet their long and short-term objectives.
How we serve family offices
We provide family office investors full access to the breadth and depth of BlackRock to help each client achieve their unique investment goals:


• Alpha generation/capital appreciation
• Wealth preservation for future generations
• Stable streams of income
• Tax loss harvesting
• Cash management
• Risk mitigation
• Direct investing
Global Family Office Report
Our survey findings focus on how global family offices are approaching a new market environment defined by heightened volatility, rising interest rates, geopolitical tension and rising protectionism. In response to these risks and complexities, family offices are re-evaluating their exposure across every asset class.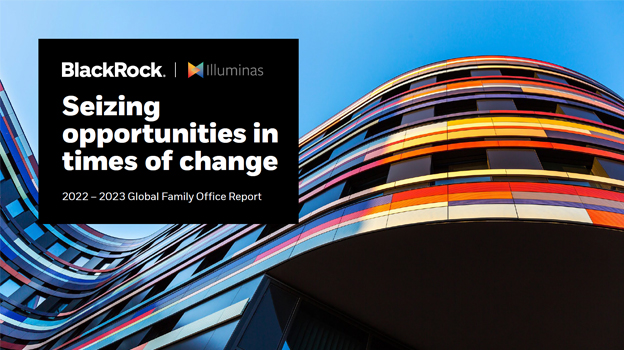 Investing strategies for family offices
With access to BlackRock's extensive suite of investment strategies across asset classes, our dedicated family office team creates a tailored client experience built to address each client's unique objectives.
Paragraph-1,Related Materials-1
Paragraph-2,Related Materials-2
Paragraph-3,Multi Column Teaser-1
Paragraph-4
Paragraph-5,Multi Column Teaser-2
Paragraph-6
Diversified alternatives
As family office investors look to expand beyond traditional allocations in search of alpha generation, such as capital appreciation and uncorrelated income streams, alternative strategies are playing an increasingly critical role in their portfolios.
At BlackRock we believe that the need for an approach to alternative investing that is scalable, disciplined, integrated, technology-enabled and transparent has never been greater. Blackrock alternatives platform is designed to deliver family offices outperformance across a range of investment solutions such as private equity, private credit, hedge funds, infrastructure and real estate.
Fixed income
Family offices seeking to achieve positive returns with historically lower risk than other asset classes are utilizing fixed income strategies within their broader portfolio.
With Rick Rieder as BlackRock's Chief Investment Officer of Global Fixed Income, BlackRock helps family office investors navigate the entire fixed income spectrum - from taxable & tax-exempt, active & index, public to private, fundamental & systematic - to help deliver better outcomes, convenience, value and transparency for our clients.
Active equities
Family offices seeking resilient long-term capital appreciation and/or exposure to specific sectors in their diversified portfolio often look for investment opportunities across BlackRock's extensive equity platform.
Our fundamental and systematic equity strategies offer family office investors curated access to global markets as well as key investment insights. BlackRock's equity investors and researchers combine company-specific research, innovative proprietary modeling and industry analysis to provide clients with insights that aim to deliver consistent, differentiated outperformance.
Cash management
Family office investors need effective cash management solutions that consider anticipated liquidity needs, such as capital calls, personal expenditures, inflows from operating businesses, potential expenditures and liquidity events, while also offering the potential for an enhanced yield profile hedged against risk.
BlackRock offers investment strategies and vehicles such as money market accounts (MMAs), short duration strategies, ETFs and separately managed accounts (SMAs) to deliver on a family office's individual liquidity needs.
Outsourced Chief Investment Officer (OCIO)
As family offices face in-house resource constraints and increasingly complex responsibilities, utilizing an outsourced investment team is a cost-effective and consistent solution from generation to generation.
At BlackRock, an outsourced chief investment officer (OCIO) serves as the investment arm for a family office, partnering to provide:
Extensive, custom asset allocation and proactive advice to meet the families' unique investment objectives
Cost-effective and tax-efficient access to investment strategies and resources
Access to a systematic and institutionally diversified private markets program
Tax planning
BlackRock understands that after-tax returns are a key investment consideration for family office clients.
Aperio by BlackRock offers personalized, tax-optimized, index-tracking equity SMAs that reflect the goals and values of each family office investor. For more than two decades, Aperio has been an innovator in after-tax performance optimization.
Market exposure:

 

From standard indexes to blended benchmarks for custom exposure
Tax management:

 

From custom levels of tax-loss harvesting to other tax economics techniques aiming to generate tax alpha
Values-aligned investing:

 

From personal values to a perfectly aligned portfolio through granular tilts, exclusions, and shareholder engagement
Factor tilts:

 

From traditional factors such as Value and Momentum to fully custom tilts
Risk management:

 

From minimized tracking error to sophisticated volatility control
Join us at an upcoming family office event
We frequently organize calls, workshops, webcasts, roundtables and larger conferences to allow family office professionals to engage with our investment leaders and each other and discuss what is impacting portfolio decisions across the industry.
Sign up
Sign up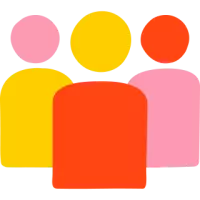 Contact our dedicated family office team
Get in touch with BlackRock to discover how we partner with family offices and wealthy families, delivering institutional investment and risk management solutions across asset classes.
BlackRock's latest insights for family office investors
Sign up to receive BlackRock's insights for family offices
Stay ahead of the markets with insights from our strategists and portfolio managers, uncover the latest on the global economy and geopolitics among other timely investment ideas.
Sign up
Sign up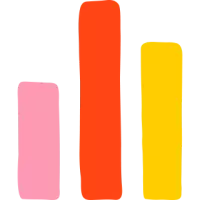 Common questions from family office investors
BlackRock is a fiduciary to family office clients. Our team offers institutionally-scaled investment services that range from single mandates to multi-asset solutions, tailored portfolio analytics leveraging Aladdin technology and market insights provided through research reports and investment forums. The Client Insight Unit (CIU) provides family office investors with multi-asset portfolio construction expertise, focusing on solutions comprising both public and private markets.

BlackRock's Americas Institutional Business has hundreds of family office clients and US$16bn in AUM (as of December 2022).

We offer a variety of events – including calls, workshops, forums and conferences – that allow family office professionals to engage in debate around topical issues and to make better informed investment decisions. Contact us to learn about events for family offices.

BlackRock's scale is its key competitive advantage - it allows access to a plethora of information and insights that enable unrivaled risk management. Our Aladdin® platform combines sophisticated risk analytics with comprehensive portfolio management, trading and operations tools to power informed decision-making and effective risk management.

We have an extensive, US$326B alternatives platform (as of December 2022) that seeks to deliver outperformance with true partnership. We offer family office clients access to high-quality opportunities across real estate, infrastructure, private equity, credit, hedge funds and multi-alternative solutions. Global reach across private and public markets powers our sourcing, and industry-leading technology delivers improved transparency on investments.

Our purpose is to help more and more people experience financial well-being. In pursuit of this, we have embedded a focus on long-term sustainability across the entirety of our business. From integrating environmental, social and governance (ESG) practices into our investment processes to creating positive social impact by serving communities throughout the US and Canada, we are dedicated to helping clients, employees, shareholders and communities achieve long-term, financial well-being.
Contact our dedicated team
Please try again