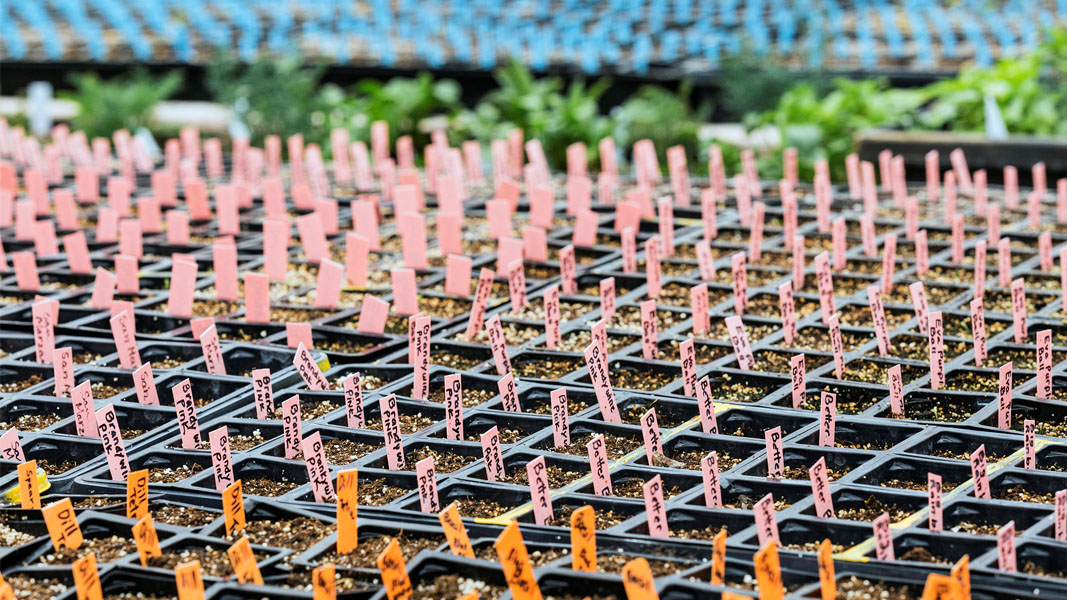 Multi-asset strategies and solutions (MASS)
MASS draws on the toolkit of BlackRock's index, factor, and alpha-seeking capabilities to deliver cutting-edge insights and precise investment outcomes. The group meets client demand for active asset allocation strategies and whole portfolio solutions through funds, separate accounts, model portfolios, and more.
Contact our team
Contact our team
Capital at risk. The value of investments and the income from them can fall as well as rise and are not guaranteed. Investors may not get back the amount originally invested.
Why BlackRock for multi-asset strategies and solutions (MASS)?
Our specialized investment platform is designed to help deliver outcomes with more precision.
Delivering outcomes through a range of solutions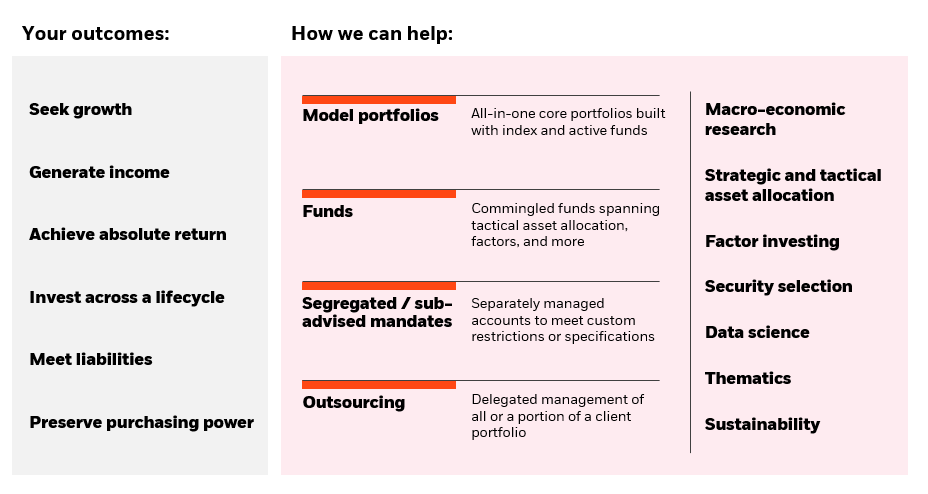 Factor investing is an investment approach that involves targeting specific drivers of return across asset classes. Learn more here.
Global Tactical Asset Allocation (GTAA)
GTAA strategies seek to generate performance through the exploitation of information asymmetries and behavioural biases among investors. GTAA is designed to deliver meaningful performance, diversification and capital efficiency benefits.
Risk: Diversification and asset allocation may not fully protect you from market risk.
Diversified strategies
In addition to leveraging BlackRock's global expertise in single asset class investing and risk management, the dedicated Diversified Strategies team has strong base of macro thematic research to identify key themes that will drive asset prices has become more important than asset class selection alone. Image for illustrative purposes only.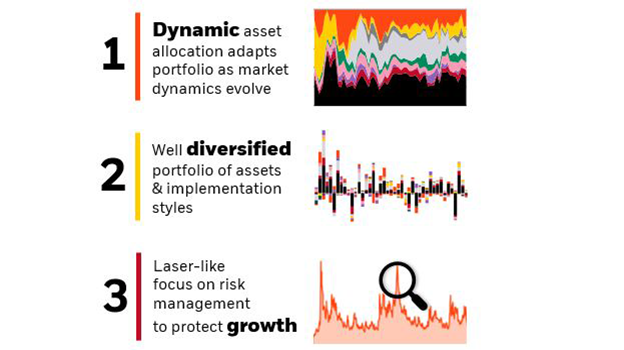 Multi-asset income
BlackRock's multi-asset income strategies take a risk-first approach to generating income. We believe an unconstrained investment universe provides the opportunity to universe provides the opportunity to deliver attractive income opportunities across geographies, sectors, and asset classes. Image for illustrative purposes only.
Target date strategies
BlackRock's multi-asset target date strategies are designed to mitigate the various risks participants face over a lifetime to generate more consistent income in retirement. The BlackRock LifePath® target date strategies dynamically adjust asset allocations over time to provide an appropriate level.
Model portfolios
With BlackRock model portfolios you get expert investment guidance, a disciplined investment approach and customizable portfolios designed to meet your clients' unique goals.
Outsourced Chief Investment Officer (OCIO)
Our 30+ years of experience as a fiduciary and a risk management leader make us well-positioned to manage the total investment and governance needs of OCIO clients.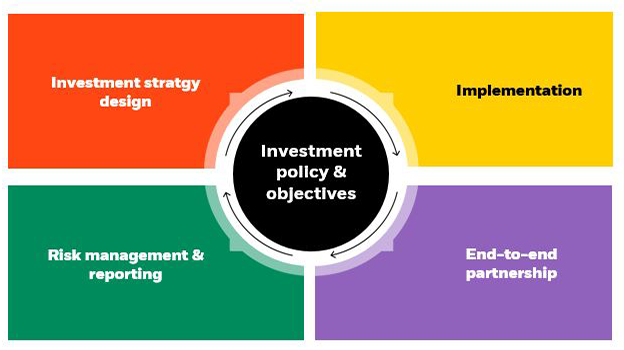 Sustainability
Across our Multi-Asset Strategies & Solutions (MASS) group, fund managers include ESG considerations throughout the investment process, including research and due diligence, decision-making, and ongoing portfolio monitoring. We incorporate sustainability insights and ESG information into our research in pursuit of delivering outcomes with more precision – especially over the long-term. Importantly, we do not make investment decisions based on ESG information in isolation; instead, we assess a variety of economic factors, including risk and valuation metrics. Our approach is to broaden the total amount of information we consider in order to improve investment analysis.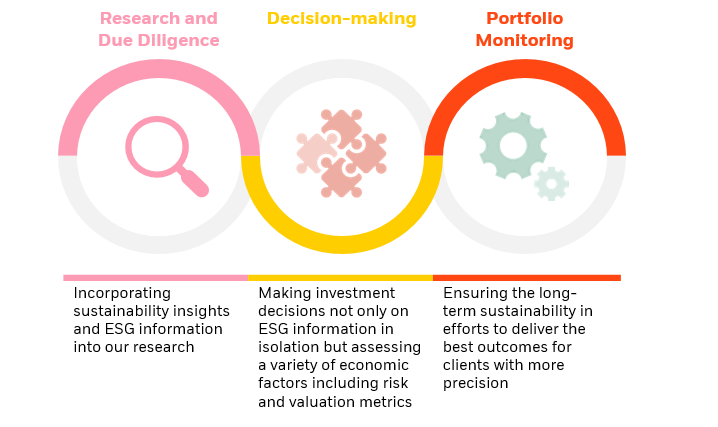 BlackRock's latest multi-asset investing insights
Contact our multi-asset strategies & solutions team
BlackRock's multi-asset strategies & solutions (MASS) team works with wealth and institutional clients to help achieve outcomes, including growth, income, absolute return, and lifecycle investing.
Contact our team
Contact our team