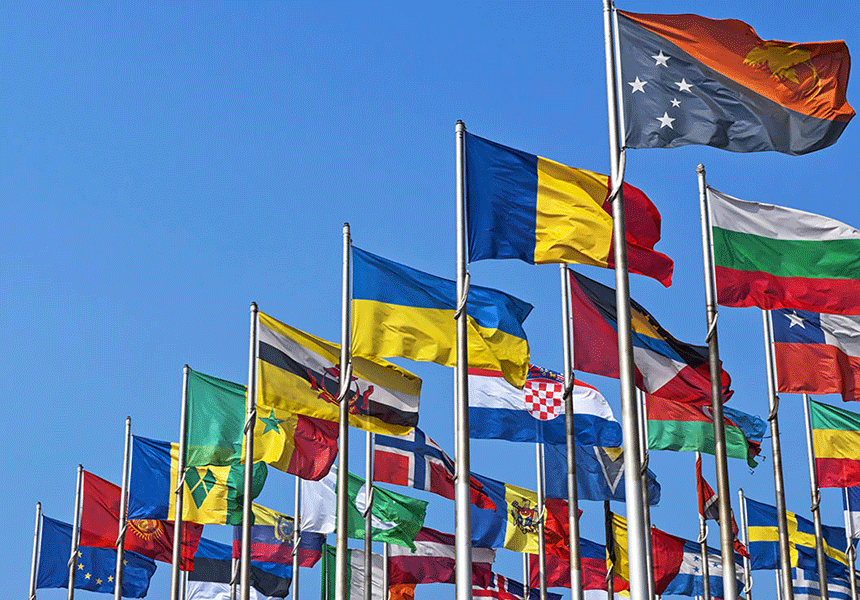 Official Institutions
The Official Institutions Group (OIG) partners with central banks, sovereign wealth funds, finance ministries, future generation funds and multi-lateral organizations, offering the gamut of customized solutions and global investment management, risk management and advisory services.
Contact our team
Contact our team
Capital at risk. All financial investments involve an element of risk. Therefore, the value of the investment and the income from it will vary and the initial investment amount cannot be guaranteed.
---
BlackRock's latest insights for official institution investors
Why official institutions partner with BlackRock
Learn more about how official institutions partner with BlackRock
Paragraph-5,Bio-1,Bio-2,Bio-3,Paragraph-6
Accordion-1
Paragraph-7
Meet our team
With representatives in New York, Miami, London, Paris, Zurich, Hong Kong and Singapore, BlackRock's dedicated Official Institutions Group serves as a central point of contact for investment, risk management and advisory services.
Common questions from official institution investors
BlackRock's scale is its key competitive advantage - it allows access to a plethora of information and insights that enables unrivaled risk management. Our Aladdin platform combines sophisticated risk analytics with comprehensive portfolio management, trading and operations tools to power informed decision-making and effective risk management.

In addition to Aladdin, our Risk and Quantitative Analysis group partners with portfolio managers to ensure risk taking is deliberate, diversified and scaled by providing an independent and trusted perspective.

As of 31 December 2020, the Official Institutions Group has $579bn in assets under management (AUM) on behalf of 109 clients globally. This includes:

45 Central Banks
19 National Pension Funds
22 Sovereign Wealth Funds
9 Multilateral Development Banks
14 Ministries and Agencies

In addition to invested assets, our Financial Markets Advisory team has completed 117 assignments on behalf of Official Institutions since 2013.

BlackRock is strongly committed to assisting official institutions to achieve a higher level of understanding and proficiency with respect to various parts of the capital markets, asset allocation, portfolio management, risk management, and investment technology.

BlackRock prides itself as a trusted advisor and strategic partner to our clients; sharing best ideas, resources and processes are an essential part of this partnership. The key to our success as a strategic partner is our ability to deliver a value proposition that is relevant and advantageous to our clients' respective missions.  Knowledge transfer is at the core of this value proposition. 

As the investment landscape became more challenging, our clients sought ever greater expertise from BlackRock to help navigate through the unprecedented environment; as such we continue to enhance and expand our existing program, with an aim to provide holistic training that exceeds our clients' needs. Since 2013, BlackRock has offered the BlackRock Educational Academy ("BEA") to institutional clients and prospective clients. This program offers best-in-class knowledge transfer experiences with diverse and innovative learning opportunities. This highly customised program, which consists of eight week-long educational modules defined by asset classes and strategies, covers a comprehensive range of professional investment and risk management topics.

Contact us to learn more about the BlackRock Educational Academy.

BlackRock's Official Institution business is distinguished as the industry's leading partner for sovereign institutions worldwide. 

In 2020 and 2019, BlackRock was awarded the Innovation in Reserve Management award by Central Banking Publications, in recognition of our achievements in Environmental, Social and Governance (ESG) investments and continued efforts breaking new barriers in this field. Central Banking Publications highlighted several examples supporting our award across Technology, Research, Advisory, Investment Solutions and Implementation.

Additional accolades from Central Banking Publication have included Asset Manager of the Year in 2018, 2015 and 2014; our BlackRock Solutions business was chosen as Consultancy and Advisory Service Provider of the Year in 2016.
BlackRock Educational Academy
The BlackRock Educational Academy (BEA) is a formal training program for our strategic partner clients. The aim of the BEA is to provide holistic, multi-disciplinary training programs tailored to our client's needs.
Customized Content: We have specifically customized the contents of our program to tackle the unique challenges faced by today's investment community. For example, in this year's program, we will help investors find new opportunities and strategies that exploit monetary policy divergence, weak commodity prices, heightened volatility and the promise of Big Data. High potential attendees will participate in a series of classroom trainings, group exercises and case studies as well as selective breakout sessions conducted by industry leading investment experts and strategists from BlackRock. Each module allows for further customization to accommodate your unique interests and concerns. 
Breakout Sessions: In addition, we offer selective breakout sessions with customized training content targeted to specific client types. Clients will also be given the opportunity to interact with like-minded institutional investors across the globe throughout the training program, building valuable contact points. No other financial services organization offers a program comparable in scope, scale or practical relevance to its partners. 
While the ongoing environment has made travel and in-person events increasingly challenging, we would like to emphasize that this obstacle to BEA does not impact our commitment to knowledge transfer – our support for our clients during this time is unwavering. We are continuing to enhance our focus on the live streaming experience for all participants, and now offer a subscription service to help you stay up to date on all live streaming opportunities throughout 2021. This service will also provide the option of receiving on-demand playbacks of our most popular sessions for each module. Please click here to learn more about our upcoming live webcasts, and to view content that is currently available for on-demand playback.
*Please note BlackRock Educational Academy content is only available in designated domiciles. Please click here to verify that BEA is available in your location.
Sign up to receive our institutional insights
Please try again