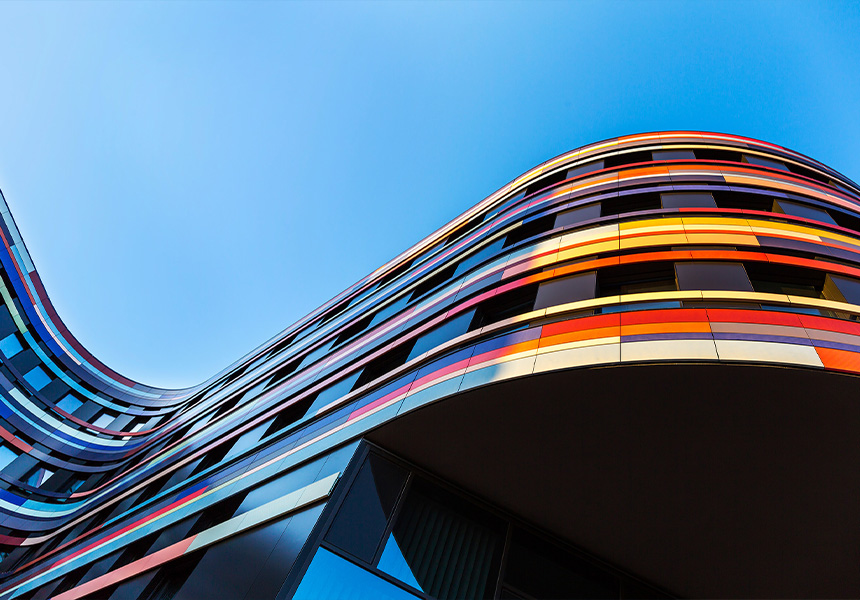 GLOBAL FAMILY OFFICE REPORT
Seizing opportunities in times of change
2022 marked a significant change from the market regime of the past 40 years – one that has reshaped the opportunity set. To better understand how family offices around the globe are responding to these dynamics, BlackRock partnered with Illuminas to conduct a survey on their priorities, challenges and portfolio positioning for 2023 and beyond.
Below is an excerpt of our global family office survey, download the full report to learn more about how family offices are changing their allocations to meet the demands of a challenging market regime.
Overview
Between November 2022 and January 2023, BlackRock partnered with Illuminas to survey 120 single family offices. We complemented this with a series of in-depth interviews with chief investment officers (CIOs) and key decision-makers at family offices around the world to provide deeper and more qualitative insights.
We found that most family offices had a clear desire to refine their approach in today's changing economic and geopolitical landscape, but there's no one-size-fits-all approach. We saw strong preferences for fixed income, diversifying alternative investments and adding more tactical capabilities to capture alpha from market dislocations.
Allocations in the new market regime
The 2010s saw explosive growth in private markets, while the number of listed public companies fell. These trends were reflected in our survey results where private markets continue to be a cornerstone in portfolios, with allocations to alternatives (39%) exceeding allocations to public equities (37%). U.S. family offices lead in allocations to alternatives at 43%, a reflection of the maturity of U.S. venture and private equity sectors.
Investor portfolio allocations across asset classes
/amer-retail-c-assets/documents/charts/global-family-office-survey-fixed-income-chart-1.2.csv
bar-chart
%
column-stacked
true
Changes to fixed income allocations
BlackRock Global Family Office Survey, January 2023
Tactical opportunities arising from macro changes
After over a decade of navigating a yield starved environment, tightening monetary policies have changed the narrative for fixed income. Despite last year's significant drawdown in public credit markets, one in three global family offices we surveyed said they were looking to change their fixed income allocations.
Although some remain skeptical as to whether fixed income is yet able to offer both real returns and diversification vs. equity beta, there is greater appetite among many family offices than there has been for years or even decades.
Having those levels of yields, now it's a really good time to invest in fixed income. Also because we have this kind of downside protection now with those levels… Investment grade, high yield, we can get some additional return there.
– Investment officer–
German-based family office
/amer-retail-c-assets/documents/charts/global-family-office-survey-alternatives-chart-1.1.csv
bar-chart
%
column-stacked
true
Changes to current alternatives allocations in 2023
BlackRock Global Family Office Survey, January 2023
Family offices diversify their private market allocations
The sharp fall in public markets in 2022 exacerbated the denominator effect, pushing many institutions to reduce their private market allocations.1 In contrast, family offices continue to show a strong preference for private markets, with most looking to maintain or increase and diversify their allocations.
We saw emphasis on different themes shift in our survey. Infrastructure is an area of particular focus with 42% of respondents intending to increase their allocations to this subsector. This is followed by private credit (28% of respondents intend to increase allocations), private equity direct deals (23%), private equity funds (22%) and real estate (8%).
Desire for partnerships to unlock opportunities
Family offices have not been immune to the challenges of tight labor markets and increased competition across the business landscape. In addition to a difficult market environment, accessing the right ideas, deals and solutions and sourcing talent were also top concerns. Nearly half (46%) cite a lack of access to the right ideas, deals or solutions as a barrier, while 40% found it difficult to source talent.
Approximately 43% of family offices perform deal sourcing entirely in-house, but more than half anticipate challenges sourcing or accessing high-performing managers. As inflation and volatility persist and expectations of a broader economic downturn loom, investment success may depend on nimble, opportunistic portfolio management that can capitalize on opportunities in the full range of markets.
Download the full report to dive deeper into the results
Our survey findings focus on how global family offices are approaching a new market environment defined by heightened volatility, rising interest rates, geopolitical tension and rising protectionism. In response to these risks and complexities, family offices are re-evaluating their exposure across every asset class.