Financial news is dominating the headlines these days, in ways we haven't seen before. Even when so much is changing in the short term, it's still important to understand how participants feel about the long term.
 Luckily, there's good news for plan sponsors: even with inflation and market volatility, recent data shows that participants are still saving for retirement. A willingness to save, however, can't happen in a bubble. Workers still need access to guidance, so that they can make sound decisions with their savings.
 BlackRock was one of the sponsors of the 2022 Retirement Confidence Survey, an annual survey conducted by the Employee Benefit Research Institute ("EBRI") and Greenwald Research. The survey examined how current workers and retirees feel about saving and retirement, among other topics. It offers insights into what's working and where plan sponsors could improve. In this article, we explore two themes for plan sponsors to consider.
Saving is still a priority
Following years of pandemic impacts, 82% of workers reported that they were satisfied with their workplace retirement plan and their investment options. 93% of workers who were offered a plan said that they contributed to it.
 This is key, because 49% of workers said that their workplace retirement plan will likely be a major source of income in retirement. But even if they save, almost a third of workers, 28%, would like better explanations as to how much income their savings would produce in retirement.
 According to the EBRI data, income stability – as opposed to preserving capital – is important to 75% of current workers. That said, it's important that they understand how their savings could translate into income.
This is where tools and other resources come in. Over half of the workers surveyed said that, at least every six months, they used tools to determine how much to save or how to generate income. Of the workers who were offered these kinds of resources about retirement income from their employers, 9 in 10 found them useful.
 A smaller subset, 1 in 3 workers, reported that saving for retirement is not a priority, relative to other needs of their family. 42% of those who didn't see saving for retirement as a priority, reported that saving for a child's education or paying off debt was impacting their ability to save. While this is just one survey, understanding other reasons why people don't participate could offer insights into improving plan design.
Eager for guidance
Among those who were saving, 37% reported that they didn't know where to go to for financial and retirement planning information. 35% of workers turn to non-professional sources such as family and friends. 29% reported that online and individual research was a source for them.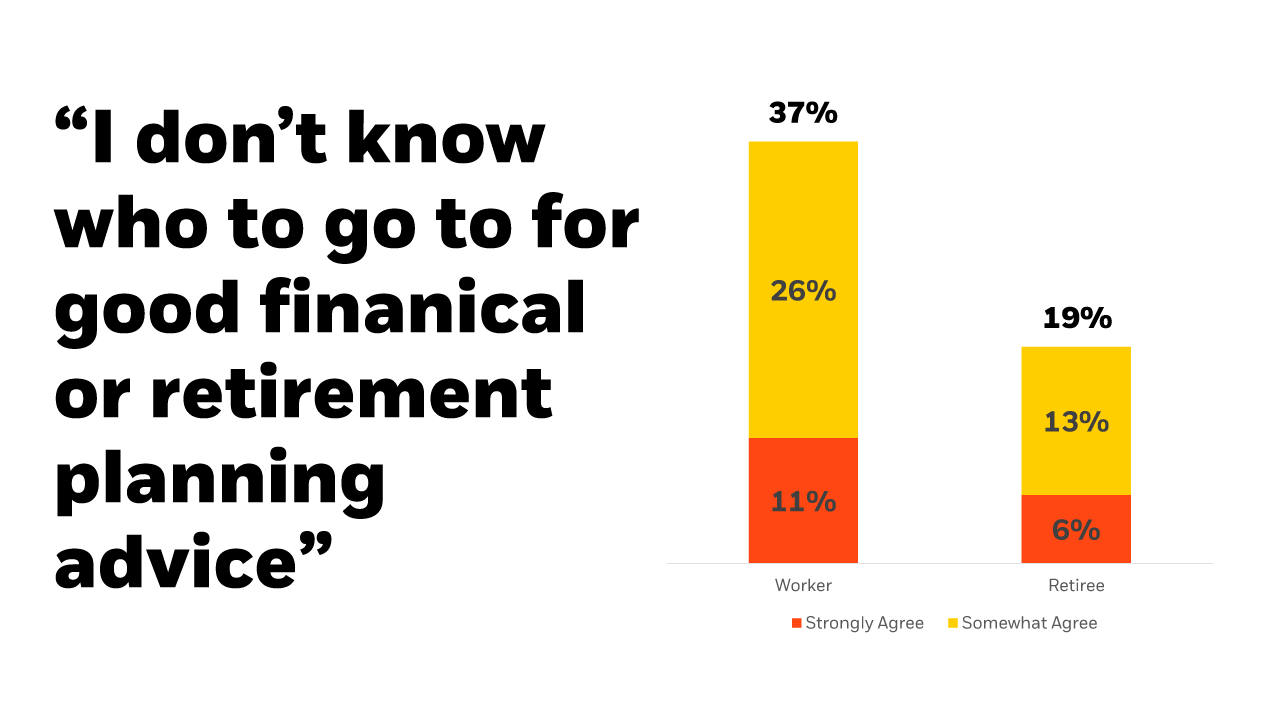 Source: EBRI 2022 Retirement Confidence Survey
While plan sponsors often offer financial advice and resources, participants may not be aware of or know how to access them. 25% reported that they had trouble accessing employer-sponsored benefits. Our industry has room to continue to improve here, as participants crave education and assistance.
 Digging into the findings around workplace plans specifically, even though workers reported that they are satisfied with their plan and currently contribute, there are still areas where guidance could be valuable. 60% of workers said they understood target date funds very or somewhat well, and 66% felt the same way about managed accounts.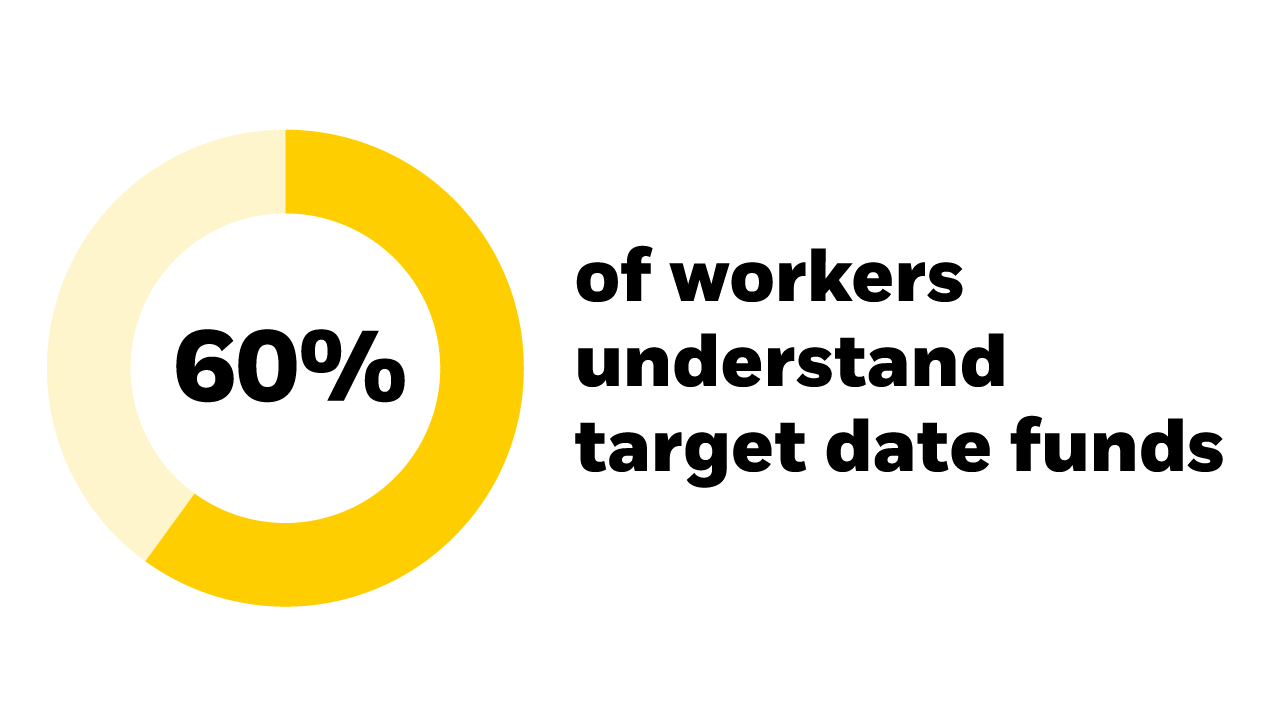 Source: EBRI 2022 Retirement Confidence Survey
The bottom line
The good news is that the study found that most workers are satisfied with their employer-sponsored plan and contribute. 82% of workers think it will be a source of income during retirement.
 But plan sponsors could improve when it comes to offering information about retirement planning. Even if participants are consistent savers, they will need to manage their savings. Any guidance should be easy to access and offer insights into long-term planning, such as how savings can translate into income.