POWERED BY ALADDIN®
Analyze client portfolios with 360° Evaluator
Analyze investments within a portfolio context in minutes. Add your latest ideas to an existing portfolio, create a new portfolio, or browse our models to get started.
A portfolio analysis tool to create more 'aha' moments
Use 360° Evaluator to objectively analyze your portfolio across key attributes like exposure breakdowns, expenses, risk factors and much more. Share customizable client reports to show clients the value of what you do.
3 ways advisors are analyzing portfolios with 360° Evaluator
Image Cta-2
Image Cta-3
Image Cta-4
Build, blend and analyze portfolios
360° Evaluator helps advisors ensure portfolios are designed to perform the way they're intended and makes it easy to share essential information with clients. Drawing on data and analytics from Aladdin, 360° Evaluator empowers advisors to quickly and easily see the key attributes of a portfolio, compare it to other portfolios, and optimize for market movements and clients' evolving needs.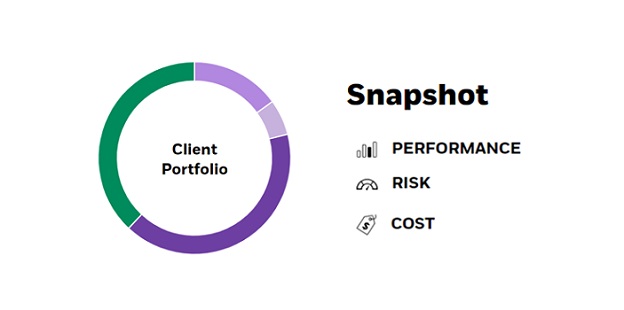 Save prep time and wow clients
Communicate investment ideas to clients easily and in visually appealing ways. 360° Evaluator's client report contains a portfolio summary that highlights portfolio holdings, analytics, insights, and more. Simplify your pre-meeting prep and enhance the client experience by using the report to help you set the framework for client meetings and enable more meaningful conversations with your clients.
Show your value and build confidence
Compare your proposed portfolio side-by-side with your prospect's current holdings to highlight the potential impact your proposal could have on their investments and outcomes. Further demonstrate your value with portfolio-specific insights and personalized reports that show how you could help change their financial outlook and help them reach their goals.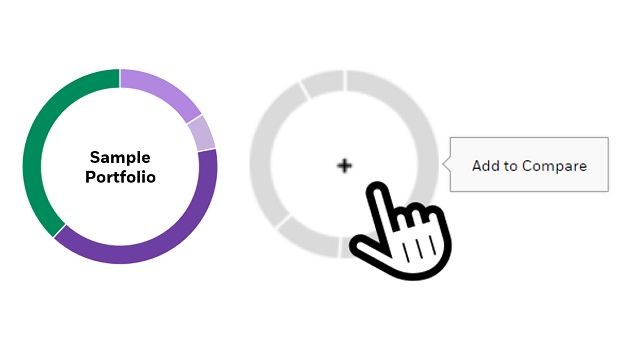 POWERED BY Aladdin®
Put the power of the Aladdin platform at the heart of what you do.
Use 360° Evaluator to deliver a holistic portfolio analysis, powered by Aladdin, to help you make investment decisions with greater clarity in less time.