Assess fund health with Investment Quality
Review products, build portfolios and evolve your business. With Investment Quality (IQ), assess the health of your portfolios at the individual fund level and proactively identify potential opportunities to make changes.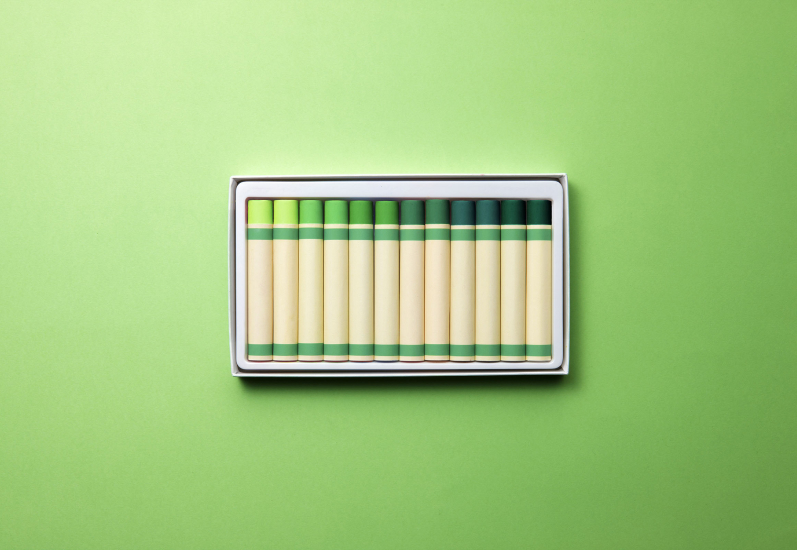 The BlackRock Investment Quality tool lets you assess the health of your portfolios at an individual fund level and proactively identify opportunities to make changes.
Whether you're interested in simplifying your due dilligence process, managing transition events, or wowing prospective clients, getting started with IQ is easy.
Choose a saved portfolio, multiple portfolios, or a list of holdings you'd like to analyze. Or, you can create a new portfolio from scratch. The tool can analyze 50 portfolios with up to 300 unique holdings at once.
Let's select a saved portfolio to analyze.
The first analysis screen you'll see is the Overview page where you'll easily see a breakdown of how many funds in your portfolio fall into each of the three "health" status categories.
Scroll down to get a better understanding of why some funds may have been flagged for your attention. Or, click through to the Fund Details page to immediately dive deeper into funds in a particular health status category.
The IQ tool analyzes positions across 9 different criteria such as tax exposure or hidden risk. You can expand columns to explore further as you evaluate holdings.
Then dive deeper into a specific fund. From here you can review additional details, edit allocations or tag the fund for different follow up actions. Based on your current assessment, you can tag funds for consideration as "buy," "hold," or "sell." Or, add a fund to your watchlist to check back in on it another time.
You can also check out additional fund ideas that might fulfill a reasonably similar position as a fund that has been flagged. Fund ideas include BlackRock and iShares products, and you can toggle here to show just mutual funds or ETFs. If you've previously tagged funds as 'buy', you can also toggle "show my buy funds" to show your preferred products as fund ideas.
Fund statuses will be updated monthly, so check back regularly to simplify your due diligence process and monitor portfolios over time.
See how the Investment Quality tool works
Watch this short video to see how Investment Quality can help you evaluate holdings and monitor portfolios over time.
3 ways financial professionals can use Investment Quality
Image Cta-2
Image Cta-3
Image Cta-4
Get a fund-level health check of your portfolio
There's no denying that performance matters. However, finding the most appropriate fund for your portfolios shouldn't come down to performance alone. Investment Quality evaluates holdings against nine different areas of focus to identify funds that may require your attention and provides insights into why these funds may have been flagged.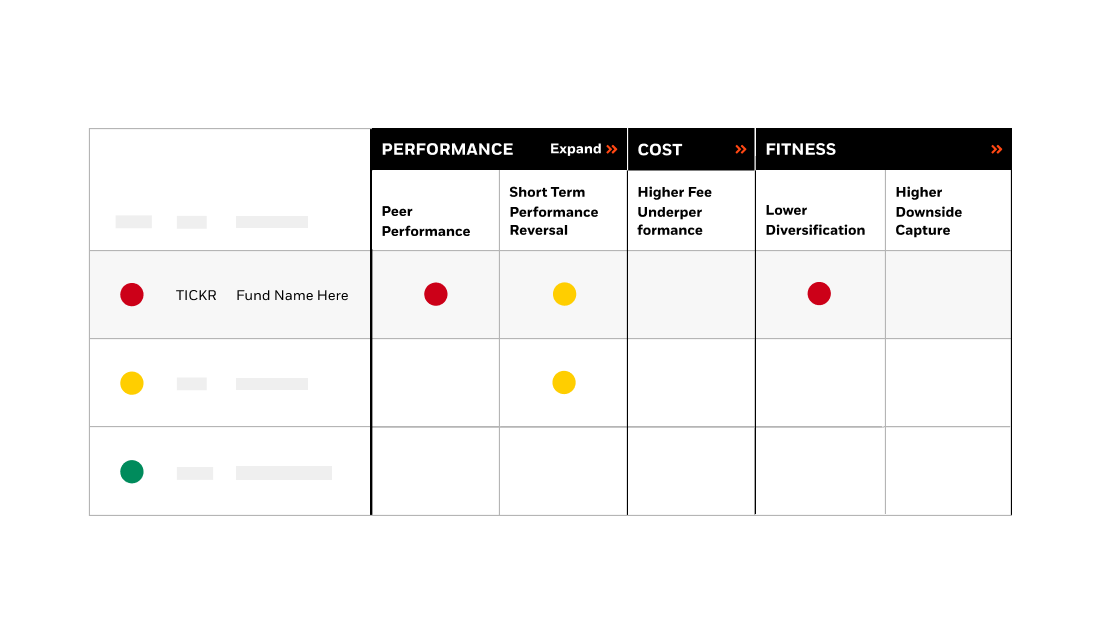 Review the breakdown of funds in your portfolio
Whether it's a regular book health check, a transition event or a cross-model family review, see how many funds in your portfolio fall into each "health status" category and consider taking action. Review products and dive deeper into individual funds before making trade decisions.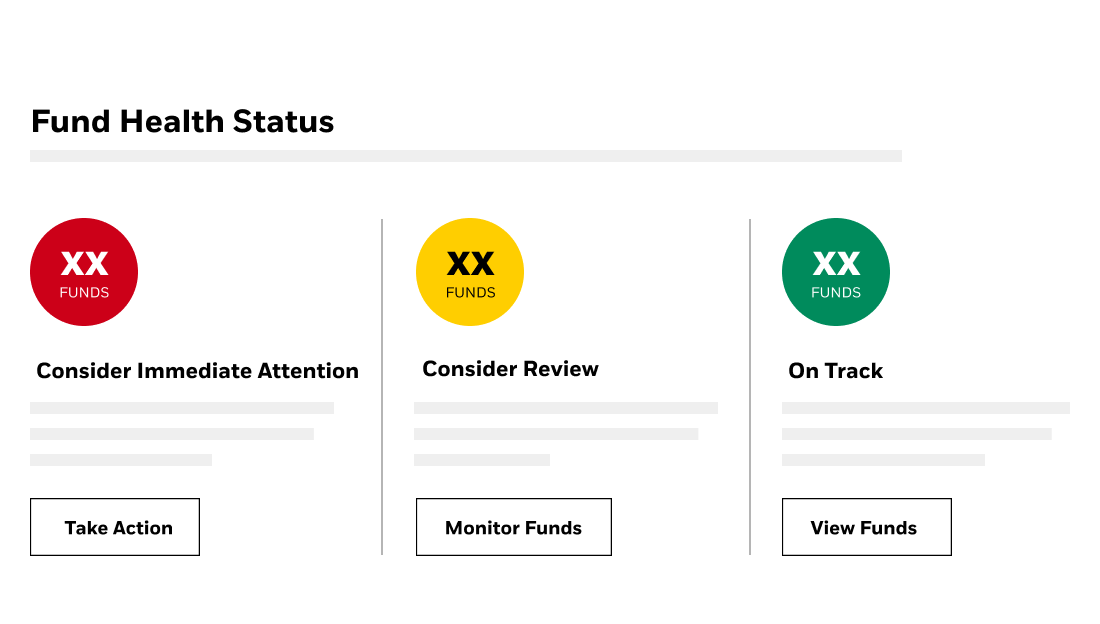 Make investment evaluation easy
One of the biggest challenges advisors face when it comes to evaluating the investments across their book is not having enough time. With Investment Quality, efficiently zero in on funds that may require the most attention without the hassle of maintaining custom logic and spreadsheets.