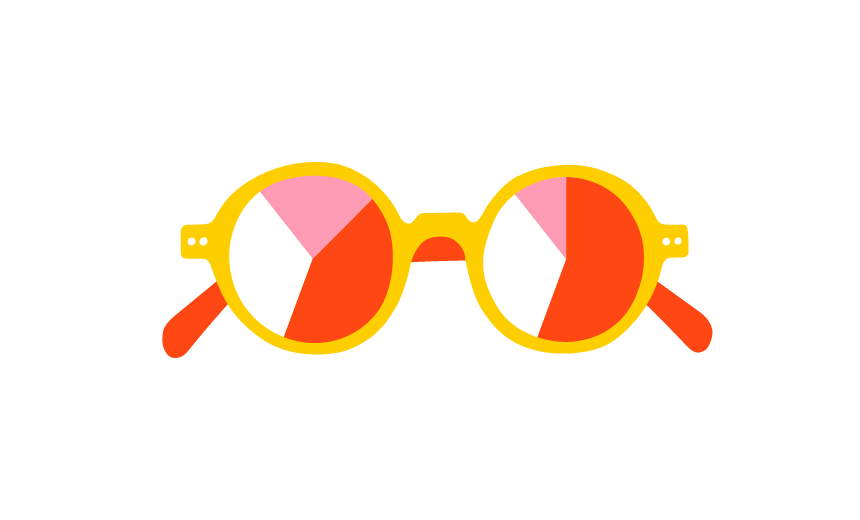 2023 Read on Retirement™ survey
See the moment
If the pandemic taught us anything, it's that burnout is real. Three years on, it turns out it's not just a workplace side effect. BlackRock's Read on Retirement™ survey reveals that financial burnout is on the rise – and one to watch.
Confidence cracks
Today, only about half of workplace savers feel on track to retire with the lifestyle they want. That's a stark, double-digit drop in confidence compared to just last year. Looking back to 2021, a worrisome trendline is forming.
Encouragingly, though, this drop in confidence hasn't translated to a decrease in saving rates – at least yet. That's why we think this moment matters. There are things we can do to reverse the trend and turn retirement confidence around. In five years time, we'd hope to see double-digit gains in confidence – rather than losses.
/blk-one-c-assets/documents/charts/2023-read-on-retirement-survey-chart-1.csv
bar-chart
%
column-simple
true
Retirement confidence over the years
What's driving the drop
In order to reverse the trend, we have to understand what's driving the decline in confidence. We asked workplace savers about a wide range of possible factors and found concern tended to pool around four key stressors.
of workplace savers are worried about market volatility negatively impacting retirement savings.
of workplace savers are worried about inflation eroding retirement savings.
of workplace savers plan to retire later than expected due to recessionary fears.
of savers are very confident they will have enough money to last throughout retirement.
Where do we go from here?
The four forces revealed in the survey to be shaping retirement confidence may not be within our control, but we can deploy smarter strategies to combat them.
Paragraph-1,Data Value Pair-2
Paragraph-2,Data Value Pair-3
Paragraph-3,Multi Column Teaser-2,Data Value Pair-4
Building resilience
In light of this period of uncertainty – which we believe is indicative of a new market regime, workplace savers need an appropriate set of tools to help navigate the environment ahead and support their retirement objectives.
From selecting an appropriate qualified default investment alternative to diversifying sources of returns, employers have a large responsibility and role to play. One way to address potential savings challenges that may threaten retirement readiness is by leveraging active management. These strategies can be a ballast against market shocks, as they are designed to outperform the market – ultimately building resilience into portfolios.
of savers report inflation and volatility-related hardships set them back for retirement.
of savers say they would be interested in active strategies after learning how they work.
of plan sponsors value active management more than before due to recent volatility and performance.
(Re)introducing income

Retirement income is another topic that we believe should receive greater industry focus. According to the findings, the top three things workplace savers want to know are: what their nest egg will be, how much they can spend each year in retirement, and how long their savings will last.
If your essential expenses are covered by guaranteed forms of income, like a partial annuity and Social Security, then forces like market volatility, inflation, and even a recession are less likely to throw you off course.
of savers say access to a guaranteed income solution would positively impact their well-being.
even say they would save more if their plan had an option to provide guaranteed retirement income.
of plan sponsors feel responsible to help savers generate/manage their income in retirement.
Reaching people where they are
30% of savers who feel on track for retirement say that access to an advisor is a reason why, and they're the most trusted source of advice on retirement spending. Yet only 45% of workplace savers use a financial advisor for retirement planning, signaling a (growing) untapped market.
Interestingly, more and more people are finding advisors through their employer. Gen Z, in particular, is most likely to find one this way. Gen Z also places a high degree of trust in their employer, turning to them for help with how much to save and in what way to save. Across the board, savers are looking for more from their employers: 65% say they would save more for retirement through their 401(k) plan if the plan provided more education on retirement planning and savings.
of plans feel responsible for the retirement preparedness and financial well-being of savers.
of Gen Z savers turned to their employer to access a financial advisor for retirement planning.
Something to look forward to
The good news is we know that even small steps can have a big impact: 87% of savers say that they are a happier person because they are saving for retirement. And we believe there's hope for a more financially secure future on the horizon, with 80% of workplace savers showing optimism for their overall well-being over the next few years.

Download the 2023 BlackRock Read on Retirement Report
Please try again