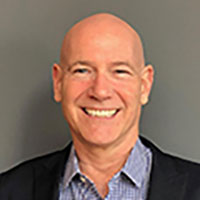 Eric Rice
Managing Director, Head of Active Equities Impact Investing
Eric Rice, Managing Director, is Head of Impact Investing. He works as a portfolio manager and is the architect of the world's first diversified public-markets impact investing strategy, Global Impact. Global Impact is an alpha-oriented strategy that invests in companies whose goods and services help address the world's great problems as defined by the UN Sustainable Development Goals. Eric also collaborates with other investors at BlackRock to help germinate additional impact and sustainable investing strategies.
Eric joined BlackRock from Wellington Management in 2019, where he had been an investor for over 20 years. Previously, he worked as a World Bank country economist and a diplomat in Rwanda with the US Department of State.
Eric earned a PhD in economics from Harvard University and an AB degree in economics from the University of California at Berkeley. He lives in Washington D.C.