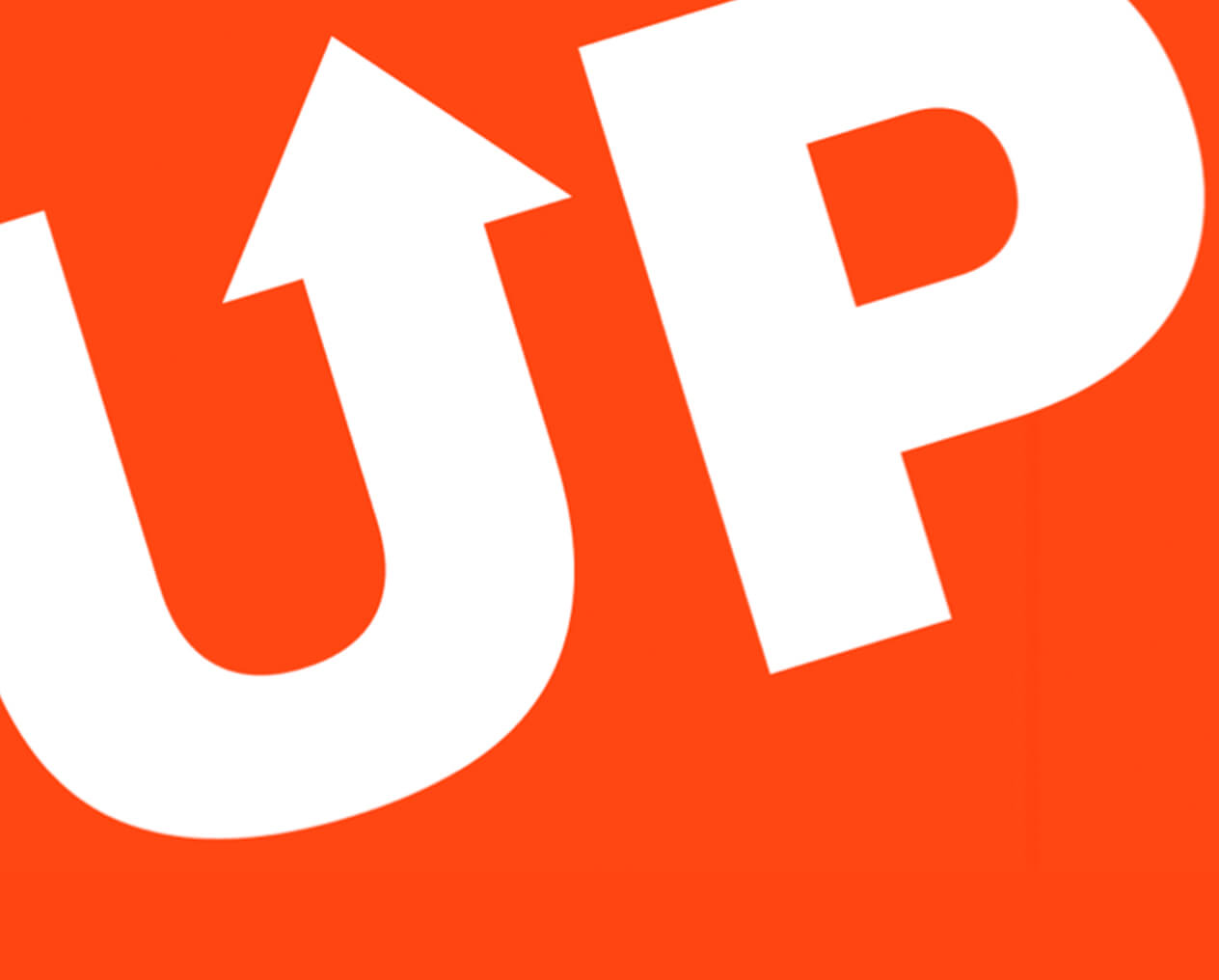 Up your DC Game
In partnership with MSCI
Capital at risk. This information should not be relied upon as investment advice, or a recommendation regarding any products, strategies.
In May 2021 we ran our 4th BlackRock DC Pulse Survey of 1,000 UK defined contribution (DC) members. This year we focused on:
Confidence in retirement preparedness
Investment arrangements; engagement with investing; and attitudes to control and risk
Attitudes towards

sustainability

and ESG factors
Gender disparity
About this survey: The source of data throughout this page, unless stated otherwise, is: BlackRock DC Pulse 2021, 1,000 UK DC participants. Survey ran through May 2021.
We're proud to have been awarded DC Investment Manager of the Year and DC Multi-Asset Fund Manager of the Year in 2022 by Professional Pensions. This recognition is testament to our firm's commitment to helping more and more people experience financial well-being.
The figures shown relate to past performance. Past performance is not a reliable indicator of current or future results.
UK participants are far from confident in their financial futures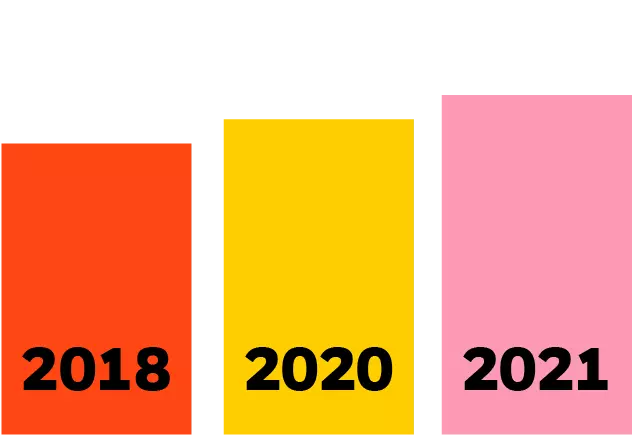 The proportion of participants who feel unprepared for retirement is at an all-time high
More participants than ever before are concerned that they will be unable to enjoy the lifestyle they want.
Contributions have been impacted by COVID-19 and remain short of recommended levels
At the beginning of September 2020 the government confirmed that the private pension age would rise to 57 (from 55) in 2028, reflecting trends in longevity and encouraging people to stay at work to protect and provide for later life.
Contribution levels do not just sit with the employee. Employers and the government need to determine how they are to increase contribution levels to improve confidence and security.
The proportion of participants who do not believe their contributions is adequate is rising 
54% feel they are not contributing enough, an increase of 5% since 2020.
Participants lack confidence managing their pensions and are typically unengaged

of participants are not aware of the current balance of their DC pension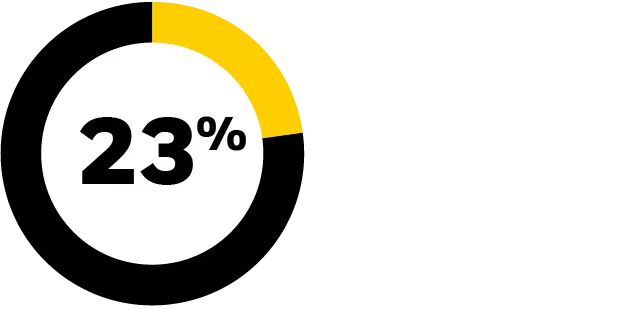 only check the current, and projected value of their DC pension annually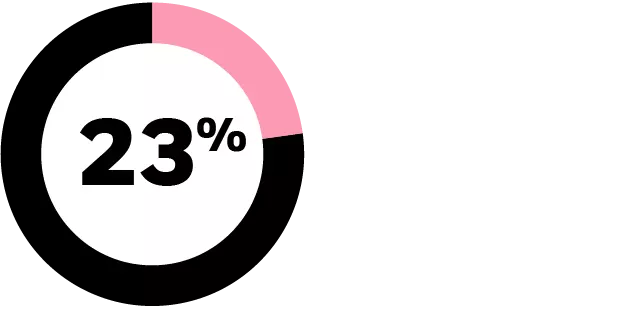 never check either the current, or projected, value of their DC pension
Source: BlackRock DC Pulse Survey 2021
For illustrative purposes only.
TAKEAWAY: communication and education remain areas for improvement from schemes. Guiding members through pension planning is key.
It's my employer's responsibility
It's clear that employees feel the employer is responsible for their pension and they place a lot of trust in them.
85% of participants don't know how much risk their pot is exposed to.
That being said, there has been a 20% growth in members' awareness of investment choices in the last year.
To read more about trust on the employer & contribution levels, and how we are more than ever drawn to the challenges that members face as they save for retirement, click the link below.
Contributions remain short of
The Investing and Saving Alliance's (TISA)

recommended levels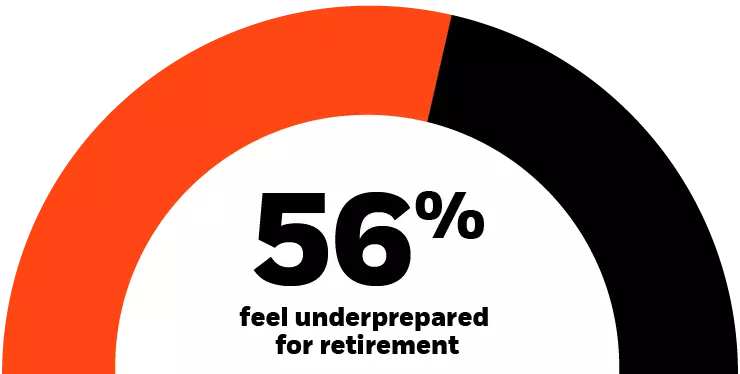 Source: BlackRock DC Pulse Survey 2021
For illustrative purposes only.
---
The 'magic' TISA number – 12% of salary – seems worlds away for many
TAKEAWAY: Whatever (more) employers can do to ensure participants have access to the best possible information and guidance MUST be done.
Investment knowledge is low among participants
Only a very small proportion of participants have any idea how their pensions are invested.
Acknowledging some responsibility to know more does not drive participants to engage

feel they should make more effort to understand the investments in their pensions

trust their employer to make good decisions about how their pensions are invested

do not really care how their pensions are invested as long as it gets a reasonable return
Source: BlackRock DC Pulse Survey 2021
For illustrative purposes only.
Climate change is uppermost in the minds of many participants
35-44 yr olds (in particular those with children) place climate change at the head of their concerns (48% vs. 32% of others).
Younger Millennials (25-34 yrs old) place greater emphasis on Social issues than other age groups (25% vs. 15% of older age groups).

believe ESG investments will make their money work for a better future for everyone

feel that ESG investments would make them feel good to know they are contributing to something with a positive impact on the world
Source: BlackRock DC Pulse Survey 2021
For illustrative purposes only.
Survey takeaways:
Participants are far from confident as to their financial futures - financial literacy needs to be improved across all job roles.
Participants are more aware of pension investments.
Employees look to employers first and foremost as trusted managers of pension assets.
Interest in sustainable investing.
If you would like to know more about the survey or want to speak to a member of the DC team click here