BlackRock's London-based Natural Resources equity team is the largest Natural Resources team, in the world, by assets under management. The team manages funds within the mining, gold, agriculture, energy and sustainable energy sectors and has won over 100 industry awards for investment performance.
Capital at risk. The value of investments and the income from them can fall as well as rise and are not guaranteed. You may not get back the amount originally invested.
For illustrative purposes only.
Source: BlackRock, October 2019. All amounts shown in USD.
1988
The Natural Resources team begins managing gold funds
1993
The team begins investing in broader mining sector
1999
The team begins investing in oil and gas
2000
The team identifies emerging disruptors in energy and launches Sustainable Energy funds
2006
The team begins investing in agriculture
2018
New thematic trends identified including Future of Transport and Nutrition
Source: BlackRock, October 2019. For illustrative purposes only.
Paragraph-4
Paragraph-5
Paragraph-6
Paragraph-7
Paragraph-8
Why Energy?
We continue to believe that marginal cost is currently around $60-$70/bbl and expect oil prices to average within this range in 2019 and 2020.
On the supply-side, we expect the Organisation of Petroleum-Exporting Countries (OPEC) to remain committed to supporting the oil price and expect compliance with the agreed cuts to be high.
We believe energy equities are pricing in an overly pessimistic oil price outlook. For some time, we have commented on a disconnect between the relative performance of energy equities versus broader equity markets and the oil price, which began at the start of 2017. We see this as a confidence issue and our base case is that energy equities re-rate as the market grows in confidence that an oil price above $60/bbl is sustainable.
Risk: Investments in natural resources securities are subject to environmental concerns, taxes, government regulation, price and supply fluctuations.

Source: BlackRock, as at September 2019. All amounts shown in USD.
Why Gold?
Asset diversification - Gold equities as a hedge and a safe haven asset.
Gold equities typically offer positive beta to a rise in the gold price.
Longer-term, we expect the gold price to trend upwards driven by: economic growth in China and India boosting retail demand and the lack of spending by gold companies in recent years constraining mine production.
The fund has a quality bias - which underpins the longer term positive relative returns.
Risk: Gold shares typically experience above average volatility when compared to other investments. Trends which occur within the general equity market may not be mirrored within mining securities.

Risk: Diversification and asset allocation may not fully protect you from market risk.

Source: BlackRock, as at September 2019
Why Mining?
The mining sector is generating close to record free cash flow today, whilst balance sheets are in strong shape and companies remain focused on capital discipline.
2019/20 equity returns will be boosted by increased dividend focus and share buybacks - huge change in capital allocation with company management focused on shareholder returns.
Supply is tight in most mined commodity markets and, given the cuts in mining sector spending since 2012 (down ~66%) we expect it to remain so.
Risk: Mining shares typically experience above average volatility when compared to other investments. Trends which occur within the general equity market may not be mirrored within mining securities.

Source: BlackRock, as at September 2019
BlackRock Energy & Resources Income Trust
Why Sustainable Energy?
Sustainable Energy is no longer driven purely by regulatory support – in a significant positive move for the industry, reliance on such support has diminished remarkably or in some cases entirely with rapid cost reductions now driving further adoption. renewable energy is an example where, specifically costs for onshore wind and solar photovoltaic, are now at grid parity in certain markets and such power generation now represents the most economic technology choice. We see similar cost competitiveness trends in other areas such as energy efficient lighting and energy storage solutions in automotive electrification.

The path to a lower carbon global economy is forecast to disrupt many industries and business models. However, this evolution is also expected to create remarkable opportunities. To quantify, the International Energy Agency estimates that $21 trillion will be invested in the sector through 2040, an average of nearly $1 trillion per year.1

We believe that the scale of the growth opportunity for the sector as a whole has been under-appreciated both as a play on capital allocation and attractive long-term investment exposure.
Source:  1IEA world energy investment report, May 2019. 
Source: BlackRock, as at October 2019. All amounts shown in USD.
Why Nutrition?
We are seeing evolving consumer preferences towards nutrition and food that we believe the market is underestimating;

What we're eating is rapidly evolving;

How we're buying it is changing;

The way we're growing it is transforming.




All of these trends are disrupting existing markets and creating opportunities to invest in companies exposed to these structural growth trends.

Consumers are becoming 'nutrition-conscious' and this is influencing the foods we choose to eat. Demand for foods that can make healthy, natural and clean label claims or offer superior nutritional benefits are outperforming their categories.

Technology is unlocking next-level convenience, and consumers are embracing what we call the emerging on-demand food culture. Ordering grocery, food or meal kit deliveries to your door is fast becoming engrained in our lifestyles.

Change is sweeping across the food value chain and it is creating remarkable growth opportunities. Change also reveals those few companies who are ill-equipped for the future, and an active approach can navigate this evolving landscape and capture the outsized value generated by the winners.
Why the BlackRock
Natural Resources team?
We have detailed knowledge of resource companies, unparalleled access to industry experts, and a valuation approach tailored to the sector. We believe this, coupled with our team's extensive on-the-ground research, helps to add value and ensure the best global ideas are reflected in the portfolio.
Click the yellow markers to see assets in that region
Swipe the info box to explore
Argentina
Cerro Moro Mine
Cerro Negro Mine
Veladero Mine
Australia
Jundee Mine
Kalgoorlie Mine
St Ives Mine
Carosue Dam
Mungari Mine
Gwalia Mine
Canada
Brucejack
Hope Bay
Suncor oil assets
Japan
Japan Gold, Hokkaido
Hishikari Mine, Kyushu
Mali
Loulo Mine
Fekola Mine
Syama Mine
Oklo Resources' exploration licence
Source: BlackRock, October 2019.
For illustrative purpose only.
Recent countries visited for research trips
ESG Integration
"For Natural Resources companies, having a 'social licence to operate' mitigates risks and is a key pillar for generating long term investment performance.
"Environment, Social and Governance (ESG) analysis is systematically incorporated into our investment process together with more traditional metrics, sector and industry research. "
We believe there is a positive correlation between good ESG and investment performance
ESG is particularly relevant for investing in the extractive industries
ESG considerations are embedded into the research process: ESG screens, external ESG data incorporated into ALADDIN, ESG section on our research template, engagement with management, collaboration with the BlackRock Investment Stewardship and BlackRock Sustainable Investing Teams
There are certain companies we do not currently own as we see the ESG risks as too high relative to the returns potential
Risk: This information should not be relied upon as research, investment advice, or a recommendation regarding any products, strategies, or any security in particular. This is for illustrative and informational purposes and is subject to change. It has not been approved by any regulatory authority or securities regulator. The environmental, social and governance ("ESG") considerations discussed herein may affect an investment team's decision to invest in certain companies or industries from time to time. Results may differ from portfolios that do not apply similar ESG considerations to their investment process.
Risk: While proprietary technology platforms may help manage risk, risk cannot be eliminated.
Meet the team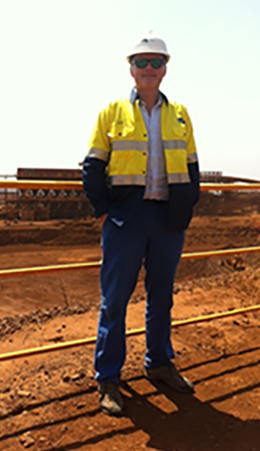 Evy Hambro
Portfolio Manager and Head of the Natural Resources Team
in Australia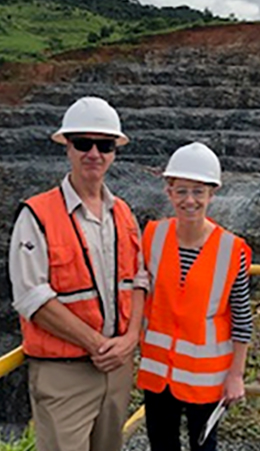 Olivia Markham
CFA, Portfolio Manager
Oz Minerals' Antas Mine in Brazil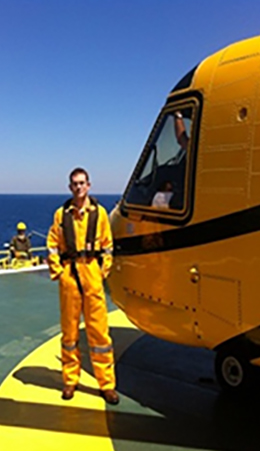 Alastair Bishop
Portfolio Manager
Oil rig in the US Gulf of Mexico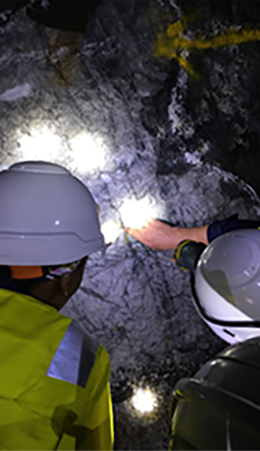 Aidan McGuckin
Research Analyst
AngloGold Ashanti's Obuasi Mine, Ghana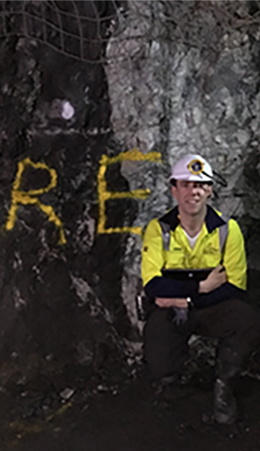 Aidan McGuckin
Research Analyst
AngloGold Ashanti's Obuasi Mine, Ghana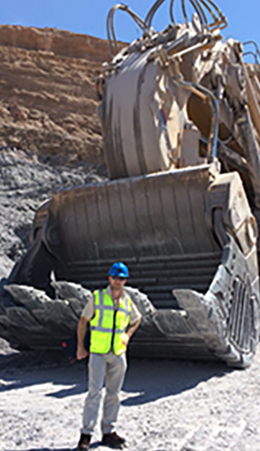 Cailey Barker
Senior Research Analyst
Fresnillo's Herradura Gold Mine in Mexico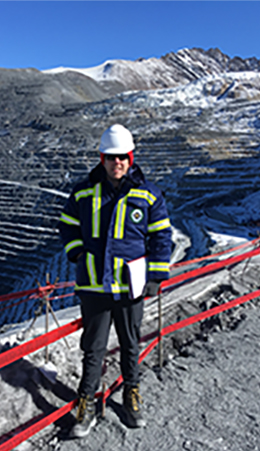 Aidan McGuckin
Research Analyst
Centerra Gold's Kumtor Mine in Kyrgyzstan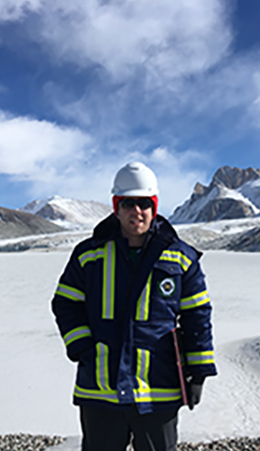 Aidan McGuckin
Research Analyst
Centerra Gold's Kumtor Mine in Kyrgyzstan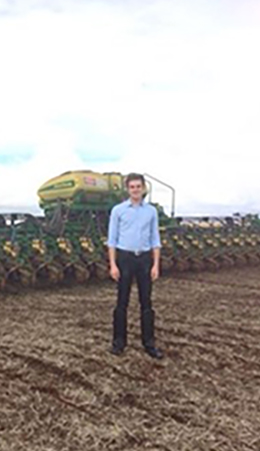 David Huggins
CFA, Research Analyst
in Brazil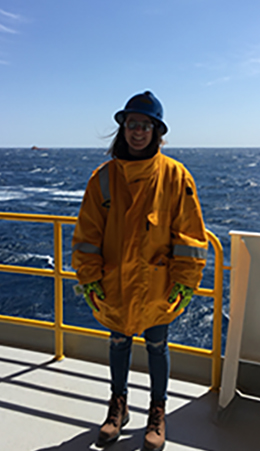 Ruth Brooker
Portfolio Manager
Oil rig in the US Gulf of Mexico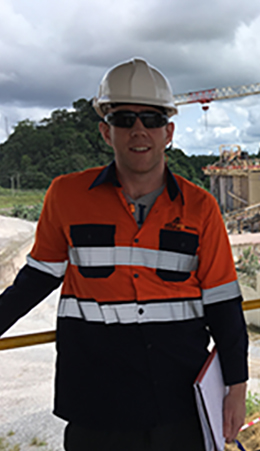 Aidan McGuckin
Research Analyst
AngloGold Ashanti's Tarkwa Mine, Ghana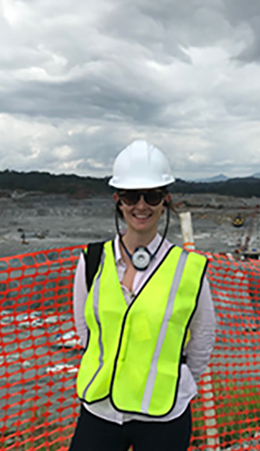 Hannah Johnson
CFA, Portfolio Manager
First Quantum Minerals' Cobre Panama Mine in Panama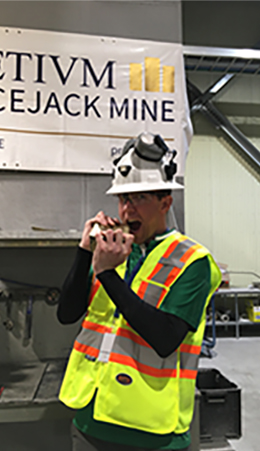 Aidan McGuckin
Research Analyst
Pretium's Brucejack Mine in Canada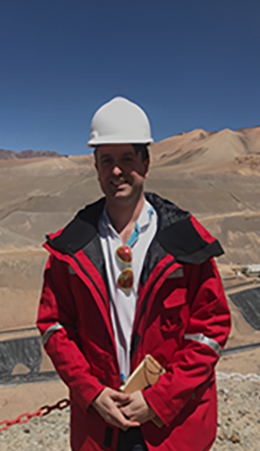 Tom Holl
CFA, Portfolio Manager
Barrick Gold's Veladero Mine in Argentina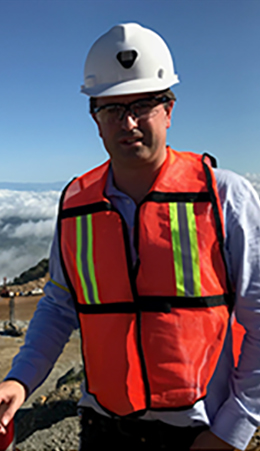 Tom Holl
CFA, Portfolio Manager
Torex Gold's El Limon-Guajes Mine in Mexico
Cailey Barker,
Senior Research Analyst,
in Nevada