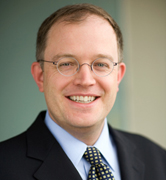 John Simpson
CFA, Managing Director, Lead Investment Strategist for Global Tactical Asset Allocation
John Simpson, CFA, Managing Director, is the Head of Investment Strategy for the Global Tactical Asset Allocation (GTAA) team within BlackRock's Multi-Asset Strategies & Solutions (MASS) team. He is responsible for ensuring GTAA effectively delivers on its commitments to clients, represents its investment capabilities, and achieves its strategic business objectives. Mr. Simpson works with a full range of institutional, sub-advised and retail clients worldwide. He is a past member of BlackRock's Global Human Capital Committee.
Mr. Simpson's service with the firm dates to 1998, including his years with Barclays Global Investors (BGI) which merged with BlackRock in 2009. Over this time he has been based in Toronto, San Francisco and New York. He previously served as the Global Head of Institutional Business for MAS. Prior to that, he served as the Head of Product Strategy covering global macro, active currency and commodity hedge funds; and as Head of Portfolio Management responsible for implementation of these macro strategies. Before that he was a portfolio manager and strategist for Canadian-based asset allocation investors. Prior to joining BGI, Mr. Simpson was a senior investment analyst with William M. Mercer Ltd. in Toronto.
Mr. Simpson earned a BA degree, with honours, in economics from Queen's University and an MS degree in international accounting and finance from the London School of Economics.