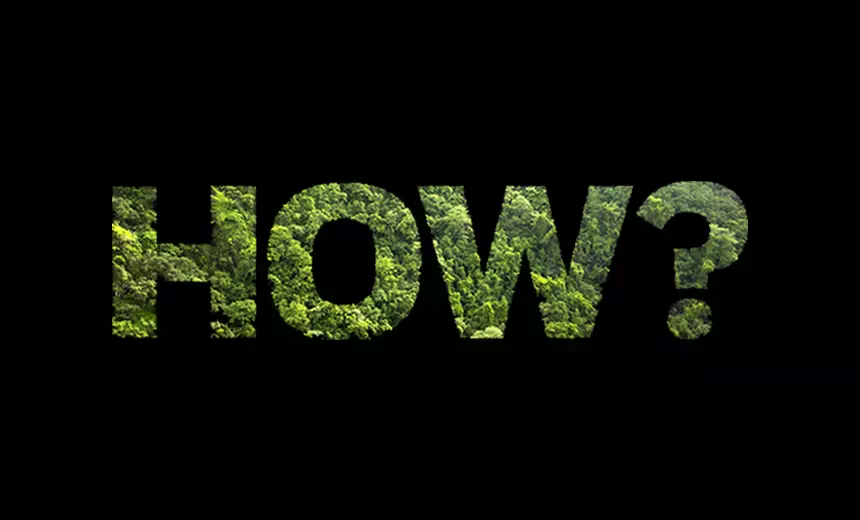 How to navigate the sustainable transition
When it comes to sustainable investing, you already know why. So at BlackRock, we are here for the how.
Capital at risk. The value of investments and the income from them can fall as well as rise and are not guaranteed. Investors may not get back the amount originally invested.
The sustainable

migration

is underway…
In the early stages of a tectonic shift of capital, investors moved their money into sustainable investments at six times the growth rate of traditional investments.1 With assets globally now totalling $4 trillion across all ESG categories.2 We believe this growth will continue and accelerate.
European investors are increasingly introducing sustainable portfolio objectives alongside traditional risk/return targets. In response to increased awareness and demand and with the introduction of both local and European Union (EU) - wide sustainable disclosure regulations, net zero commitments are also being announced.
…but the path is still uncertain
The speed and shape of the transition are deeply uncertain and it may take decades to play out. An estimated $50 trillion to $100 trillion in capital investment is required to rebuild a net zero global economy (one that emits no more greenhouse gas than it removes from the atmosphere) by 2050.3 Many investors are shifting their portfolios to sustainable to navigate this tectonic shift and to position for our economy's transition to net zero.
However, investors struggle to construct a sustainable portfolio that's right for them.
Find your sustainable path…
Investors need a guide to cut through the noise and distil the masses of data and information. They need a partner, who can listen to their sustainable objectives, share insights, with access to and to help investors in their transition journey.
…with BlackRock, your partner for the transition

to

sustainable
Two years ago, we said we believe that climate risk is investment risk and that, along with risks, the transition presents a historic investment opportunity. We also believe companies with favourable ESG characteristics are likely to be better positioned to manage climate risks and to benefit from opportunities brought about by the transition to net zero. BlackRock Investment Institute (BII) estimate a cumulative loss in economic output of nearly 25% over the next two decades due to the level of gross domestic products (GDP) being 2.3% lower in 20 years' time if no climate change mitigation measures were taken.4 We have incorporated sustainability as relevant across our business, from our global investment expertise across strategies, asset classes and regions to our Investment Stewardship team to our portfolio-consulting capabilities and our technology platform.
In 2021, we conducted investor research across 175 European investors and 260 portfolios to understand investors' approach to the sustainable transition. Three big challenges occupied investors' minds: portfolio construction, product selection and data and analytics.
How to navigate your sustainable transition with BlackRock
Image Cta-2,Paragraph-4,Paragraph-5
Image Cta-3,Paragraph-6,Paragraph-7,Multi Column Teaser-1,Paragraph-8,Paragraph-9,Data Value Pair-1,Paragraph-10
Image Cta-4,Paragraph-11,Multi Column Teaser-2,Paragraph-12
How to evaluate and build a sustainable portfolio
Evaluate or build a sustainable portfolio by aligning to sustainable objectives alongside traditional investment approaches with BlackRock.
Your sustainable portfolio construction partner
Many investors have made, or are announcing, net zero commitments and are defining specific sustainability goals for their portfolios. However, 27% of European investors cite measuring their portfolio's ESG characteristics as their biggest challenge when adopting sustainability.5 Investors need a guide to help translate their sustainability goals and commitments into tangible portfolio's allocation ideas.
The BlackRock Portfolio Analysis & Solutions (BPAS) team's annual sustainability-focused peer study showed that the average share of sustainable funds observed across 260 EMEA wealth portfolios participating in the study was 25%. This is a sharp increase compared with the 17% observed across all 650 EMEA portfolios that the team analysed in 2020.6
Risk: The environmental, social and governance ("ESG") considerations discussed herein may affect an investment team's decision to invest in certain companies or industries from time to time. Results may differ from portfolios that do not apply similar ESG considerations to their investment process.
Risk: While proprietary technology platforms may help manage risk, risk cannot be eliminated.
a fund based on various sustainability characteristics on BlackRock's product pages.
a portfolio using BlackRock sustainable products as core building blocks.
Access ready-made sustainable portfolios
For investors seeking a ready-made sustainable portfolio, our BlackRock ESG Multi-Asset Portfolio UCITS ETFs seek to provide a total return through actively managed, multi-asset portfolios, at least 80% of which meets certain ESG criteria, whilst targeting a specific risk profile. We have products across conservative, moderate and growth risk profiles: all of these are built with iShares ETF building blocks. These funds are diversified, risk-managed and cost-effective. These products are managed by our Model Portfolio Solutions team who can leverage BlackRock's scale, size and expertise to make asset allocation decisions based on considered assumptions of risk and return.
Risk: The Fund may invest in a variety of investment strategies and instruments while aiming to be highly diversified in terms of risk and returns. The Fund is therefore directly and indirectly, through its investments, subject to the risks each of these investment strategies and instruments are subject to.
Use our ESG insights to help inform your investment approach
Leverage BlackRock's expertise with proprietary research from BII. BII provides insights on the impact of sustainable investing on the global economy, markets, geopolitics and long-term asset allocation, helping our clients and portfolio managers navigate financial markets.
How to find a product aligned to your portfolio's sustainable goals
Selecting the sustainable approach that works for you across asset classes, geographies and investment styles with BlackRock.
Navigate an evolving landscape
In 2021 alone, 895 sustainable funds and a myriad of methodologies launched in Europe.7 BlackRock can help you navigate this changing sustainable investment landscape and select products that meet your financial and sustainable investment goals.
Leverage our scale to help achieve your sustainable investing goals
At BlackRock, we offer funds designed to help investors meet their sustainability and financial objectives. Our sustainable research team focuses on the link between sustainability and financial materiality and produce insights that drive our investment processes.
Clarity, accessibility and standardisation
Investors need clarity when choosing a sustainable product and we want to help. Using BlackRock's Sustainable Investing Platform, investors can navigate BlackRock funds that align with their investment and sustainable goals. This framework classifies all BlackRock indexing and alpha-seeking products according to four sustainable approaches, helping you choose from a full range of sustainable building blocks.
As at December 2022. 
You can also use our product screener to filter for funds using BlackRock's Sustainable Investing framework and filter for products that align with EU Sustainable regulation, such as SFDR Article 8 and 9 funds.
An ESG-integrated

active

investment process
Sustainability-related data and insights have been integrated throughout our investment process. Our portfolio managers leverage Aladdin® (our global risk-management platform), which includes + 8,500 ESG metrics. The platform combines historical and forward-looking ESG and climate data with models and analytics integrated into their daily workflows.8  Our Aladdin® platform also offers forward looking climate analytics - including physical and transition risks under different emissions pathways.

Quality, clarity and choice with indexing
Investors need quality products, built to evolve with new regulation and the fast-changing sustainable investing landscape. iShares sustainable ETFs are built with the same expertise, rigour and high standards as all our iShares products. Sustainability is incorporated into our investment process across our global teams of over 60 equity and more than 70 fixed income BlackRock portfolio managers who manage our iShares ETFs and index funds.9
Sustainable indexing can combine the traditional rules-based transparency of indexing with new, forward-looking ESG data, providing clarity to investors.
iShares, powered by BlackRock can also give you choice. We have more sustainable ETFs registered on more European stock exchanges than any other provider;10 further details can be found on our product screener. You can scale a consistent approach across your whole portfolio with sustainable indexing alternatives in equities and fixed income across all sectors of the market - from screened exposures to impact investing. These include 49 Article 8 and 14 Article 9 ETFs.11
Seek sustainable alpha opportunities
At BlackRock, we believe in the opportunity sustainable investing offers for alpha generation alongside participation in corporate engagement and impact Investing.
In our view, emerging data and research related to sustainability will be increasingly important alongside traditional investment processes for investors who wish to drive outperformance compared with the broader market. while this field of investing is still relatively new and there is still much to be learned about how sustainability-related datasets relate to investment opportunities, particularly over the long term, recent work is promising.
Learn more about seeking outperformance through sustainable insights.
Stewardship: global reach and local presence matter
BlackRock's investment stewardship team support engagement with companies, big and small, at all stages of their sustainability integration journey to promote sound corporate governance and sustainable business models. This can help drive the long-term financial returns that enable our clients to meet their investing goals. We do this in three ways:
Engaging with the companies we invest in on their behalf – establishing dialogue and long-term relationships with management teams and/or board members;
Giving voting proxies in the best long-term economic interest of our clients (for those who have given us authority);
Advocating for market-level corporate governance standards that help make the financial system more resilient, sustainable, and equitable.
As one of the largest and most diverse global teams in the industry, operating across 10 offices globally and engaging locally with companies, we enable more frequent and better-informed dialogue, often in local language.12
Our stewardship team partners with our investment teams to leverage insights and knowledge, and represent the voice of all stakeholders, including corporate bond holders. You can search for a company and find out how the team voted in our Global Vote Disclosure library. The Investment Stewardship team also publishes Vote Bulletins explaining our vote decisions on behalf of clients and the engagement and analysis underpinning those decisions in the vote bulletin library.
In 2022, BlackRock are working with industry partners to enable a significant expansion in proxy voting choices for investors. Approximately 40% of the $4.8T index equity assets we manage for our clients will be eligible for these new voting options.13
management and shareholder proposals voted on for clients, across 71 voting markets
engagements on climate, voted against 319 companies on climate-risk-related concerns
BlackRock Sustainable Investing, BlackRock Investment Stewardship; 2021 Voting Spotlight, "Pursuing long-term value for clients.", July 2021.
Continuous innovation
As both a user and a provider of Aladdin®, BlackRock is committed to evolving this platform to help our clients and our portfolio managers. We have also been building Aladdin Climate – a collection of data, models, analytics and tools.
 Risk: While proprietary technology platforms may help manage risk, risk cannot be eliminated.
How to best interpret and utilise ESG data and analytics
Access, interpret and apply ESG metrics to assess the sustainability characteristics of your investments with BlackRock.
Access, interpret and apply
Driven by an increased focus on climate change, rising demand, new technology and new regulations, there have been significant advancements in the availability of ESG data. Ten years ago, 20% of S&P companies disclosed ESG data. Today, that percentage is 92%.14
However, translating this new data, along with climate risks and opportunities, into investment terms requires deep climate and risk-management expertise. BlackRock has a long history of leading financial modelling and risk-management capabilities: this is rooted in our ability to process massive amounts of data quickly and efficiently. It is also why we built Aladdin®: to make complex investment data more transparent and actionable for BlackRock and our investors.
Transparent access
At BlackRock, we help investors access data. You can find and compare consistent ESG metrics for our products dailfy on the product pages of BlackRock.com (and our iShares ETFs and index funds on iShares.com). This includes MSCI ESG Fund Rating, Quality Score, Weighted Average Carbon Intensity, Implied Temperature Rise metric (where there is sufficient coverage) and SFDR Article 8 and 9 classifications.
Interpret data
Our BlackRock portfolio managers have access to the broader added value and expertise of Aladdin® Sustainability, both at a security and aggregate portfolio level.
Aladdin® is our central processing system for investment management and is integrated and connected to all functions across our firm globally. It can help access and interpret sustainability data, assess sustainable risks and evaluate opportunities alongside traditional risk metrics across the whole portfolio.
At BlackRock, our portfolio and risk managers have access to Aladdin® Sustainability, including:
At BlackRock, we consistently engage with regulators, other asset managers and across the industry on behalf of our investors. We also relay insights and advocate for standardisation across the sustainable investment landscape. We are working to help address some of the most difficult questions in decarbonisation.
When it comes to the transition to a low carbon economy, BlackRock is focused on helping clients manage the risks and capture the opportunities associated with the transition by offering a holistic platform of investment solutions and data analytics. This includes:
Helping clients navigate the transition across their whole portfolio – understanding how

decarbonization will impact entire portfolios and offering holistic investment solutions.

Helping clients who want to accelerate the transition

–

offe

ring investment solutions to drive and invent the transition. This means directin

g capital to carbon intensive companies with the best strategies for decarbonization, or projects

that are accelerating decarbonization – including green and carbon

intensive companies. This also includes efforts to invent new

technologies and business necessary for a zero emissions economy.
With capital already flowing fast to green technologies, we believe there is also a significant investment opportunity for managers who can identify the carbon-intensive companies with the best strategies for decarbonisation.
All values are in $USD.
Sources
1. https://www.blackrock.com/corporate/insights/blackrock-investment-institute/publications/sustainability-in-portfolio-construction
2. Sources: Morningstar, Simfund, Broadridge. Data includes Sustainable Mutual Fund, ETF, Institutional and Alternative AUM, as defined by third party data sources, excluding integration/engagement flags. MF and ETF data as of Oct '21, Institutional & Alternatives data as of , June 2021.
3. Source: Intergovernmental Panel on Climate Change (IPCC), "Mitigation Pathways Compatible with 1.5°C in the Context of Sustainable Development," in An IPCC Special Report on the impacts of global warming, 2018.
4. Source: BlackRock Investment Institute, Portfolio Perspectives, "Climate Change – Turning investment risk into opportunity", February 2021.
5. This insight is based on 260 portfolios BlackRock Portfolio Analysis & Solutions team (BPAS) received from wealth investors in Nordics, UK, France, Italy, Iberia, Germany, Austria, Eastern Europe, Switzerland, and Netherlands as well as 108 client surveys BPAS received from wealth investors in UK, France, Italy, Germany, Austria, Eastern Europe, Switzerland, and Netherlands in 2021. Please note, these results are based on the sample we collected and, therefore, should not be seen as fully representative of the EMEA Wealth industry. Sample biases will be linked to the specific client choices as well as the sample size of portfolios and surveys collected in each region. Source: BlackRock, September 2021.
6. The insights are based on 260 portfolios BPAS received from wealth investors in Nordics, UK, France, Italy, Iberia, Germany, Austria, Eastern Europe, Switzerland, and Netherlands as well as 108 client surveys BPAS received from wealth investors in UK, France, Italy, Germany, Austria, Eastern Europe, Switzerland, and Netherlands in 2021. Please note, these results are based on the sample we collected and, therefore, should not be seen as fully representative of the EMEA Wealth industry. Sample biases will be linked to the specific client choices as well as the sample size of portfolios and surveys collected in each region. Funds are categorised as sustainable based on references to sustainability in their names. Source: BlackRock, September 2021.
7. Source: Morningstar, 31 December 2021.
8. Source: BlackRock, 31 December 2021.
9. Source: BlackRock, 31 December 2021.
10. Source: BlackRock, Bloomberg, 31 December 2021.
11. Source: BlackRock, 31 December 2021.
12. Source: BlackRock, 31 December 2021.
13. Source: BlackRock, 30 June 2021.
14. Source: Governance & Accountability Institute press release, 16 November 2021.
15. Source: BlackRock, 31 December 2021.
16. Source: BlackRock, 01 August 2022.