Laying the foundations of a portfolio
BlackRock's MyMap range of multi-asset funds aim to provide a core investment that is risk-managed, cost-effective and helps you do more with your money.
Capital at risk. The value of investments and the income from them can fall as well as rise and are not guaranteed. Investors may not get back the amount originally invested.
MyMap aims to give you a core portfolio that is low-cost, risk-aware and easy to understand.
Your core investments are the foundation of your portfolio
They should offer steady capital growth over a long period of time and a level of risk you are comfortable with. They need to be there for you in good times and bad, when financial markets are up and when they are down. At BlackRock, we know offering core investments to our clients carries with it a great responsibility.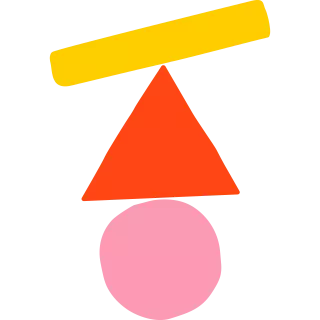 Do more with your core investment
There are several reasons why we believe MyMap makes a suitable core investment:
Low-cost access to a wide range of investments
We invest in low-cost exchange-traded funds (ETFs) that track the performance of stock and bond indices. Investing in ETFs is significantly cheaper than investing in active managers, who pick stocks based on their own investment philosophy and research. 1
This allows us to charge just 0.17% in fees, meaning more of your money can be invested in the markets – as less of the principle is exposed to fees.
1 Morningstar European Fee Study report, December 2020
Access to expert investment management
As an active manager of passive ETF investments, we still give you access to the breadth and depth of BlackRock's investment expertise. Our experienced managers aim to maximise return potential when opportunities arise, while adhering to a set level of risk.
Risk:  There is no guarantee that a positive investment outcome will be achieved.
Draw your money out when you need it
How quickly can you draw your money out of your investment products? This is a question that has crossed the minds of many investors over the past year. When the Covid-19 crisis began at the beginning of 2020, many found it difficult to withdraw money from their investments.
One of the benefits of the MyMap range is that ETFs tend to be liquid funds. Because they only invest in stocks and bonds listed on an index, they tend to make investments that are owned by large numbers of investors and therefore traded regularly. 
A level of risk you are comfortable with
Each of our MyMap funds has a predefined volatility band, which is vital to pursuing the right balance of risk and return potential – one that reflects your financial position and investment goals.
In summary, we believe MyMap aims to provide a core investment suited to your risk and return expectations
Our active management of low-cost ETF investments is designed to fit any risk profile, helping you better manage your finances and wider investment portfolio. We believe investors can better fulfil more of their financial goals when their core investment is in safe hands.
Risk: BlackRock has not considered the suitability of this investment against your individual needs and risk tolerance. To ensure you understand whether our product is suitable, please read the Key Investor Information Document.