Filter list by keyword
Show More
Show Less
to
of
Total
Sorry, no data available.
Overview
Investment Approach
The Fund aims to provide a return on your investment (net of fees) over a period of 5 or more consecutive years beginning at the point of investment, generated through an increase in the value of the assets held by the Fund and/or income received from those assets. The investment manager (IM) may use derivatives (i.e. investments the prices of which are based on one or more underlying assets) for investment purposes in order to seek to achieve the Fund's investment objective and for efficient portfolio management purposes in order to reduce risk within the Fund, reduce investment costs, or to generate additional income for the Fund. Further investments may be used (including derivatives) to protect the value of the Fund, in whole or in part, from changes in currency exchange rates against its base currency.
Next:
Previous:
Important Information: Capital at Risk. The value of investments and the income from them can fall as well as rise and are not guaranteed. Investors may not get back the amount originally invested.
The value of equities and equity-related securities can be affected by daily stock market movements. Other influential factors include political, economic news, company earnings and significant corporate events. Investment risk is concentrated in specific sectors, countries, currencies or companies or because the Fund has only a small number of investments. This means the Fund is more sensitive to any localised economic, market, political or regulatory events. Concentrated investment exposure by the Fund could magnify the other risks to which the Fund is exposed. The Fund uses derivatives as part of its investment strategy. Compared to a fund which only invests in traditional instruments such as stocks and bonds, derivatives are potentially subject to a higher level of risk. The insolvency of any institutions providing services such as safekeeping of assets or acting as counterparty to derivatives or other instruments, may expose the Fund to financial loss.

Performance
Performance
This chart shows the fund's performance as the percentage loss or gain per year over the last 10 years.
During this period performance was achieved under circumstances that no longer apply
*On , the Fund changed its name and/or investment objective and policy..
Missing calendar year returns data
Performance is shown after deduction of ongoing charges. Any entry and exit charges are excluded from the calculation.
Previously, the performance history as at 31 October 2022 was quoted on the basis of closing prices. The full performance history is now shown based on dealing prices.
The figures shown relate to past performance. Past performance is not a reliable indicator of future results and should not be the sole factor of consideration when selecting a product.

The Fund was previously structured as Common Investment Fund ('CIF'). On 06 12 2019, the CIF closed and the assets were transferred to a Charity Authorised Investment Fund ('CAIF'). The CAIF is being run with the same investment objective and policy. Please note that the historical performance shown before 06 12 2019 is indicative and is provided when the fund was run as a CIF.

Unit Class and Benchmark performance displayed in GBP, hedged Unit Class Benchmark performance is displayed in GBP.

Performance is shown on a Net Asset Value (NAV) basis, with gross income reinvested where applicable. The return of your investment may increase or decrease as a result of currency fluctuations if your investment is made in a currency other than that used in the past performance calculation. Source: BlackRock
Key Facts
Key Facts
BlackRock Fund Managers Ltd
Daily, forward pricing basis
The Ongoing Charge may be discounted depending on the size of the fund.
Portfolio Characteristics
Portfolio Characteristics
Risk Indicator
Risk Indicator
Low Risk High Risk
Typically low rewards Typically high rewards
Holdings
Holdings
as of 30/Nov/2023
| Name | Weight (%) |
| --- | --- |
| SHELL PLC | 9.10 |
| BLACKROCK GROWTH AND RECOVERY FUND | 8.97 |
| ASTRAZENECA PLC | 7.30 |
| RELX PLC | 6.10 |
| RIO TINTO PLC | 5.19 |
| Name | Weight (%) |
| --- | --- |
| 3I GROUP PLC | 4.89 |
| RECKITT BENCKISER GROUP PLC | 4.17 |
| UNILEVER PLC | 2.92 |
| PRUDENTIAL PLC | 2.65 |
| STANDARD CHARTERED PLC | 2.62 |
Holdings subject to change
Exposure Breakdowns
Exposure Breakdowns
Negative weightings may result from specific circumstances (including timing differences between trade and settle dates of securities purchased by the funds) and/or the use of certain financial instruments, including derivatives, which may be used to gain or reduce market exposure and/or risk management. Allocations are subject to change.
Portfolio Managers
Portfolio Managers

Director and portfolio manager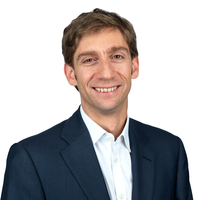 CFA, Director and portfolio manager, sits within BlackRock's Fundamental Equities team. He is co-Portfolio Manager on the UK Income strategy, the Social Action strategy and the DM Sustainable strategy. David has been managing clients' funds at BlackRock since 2008 and has experience managing sustainable funds.