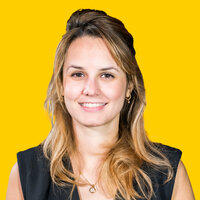 Yasmin Meissner, CFA
Co-Head of Sustainable Investing for BlackRock Multi-Asset Strategies & Solutions and Portfolio Manager, Diversified Strategies Team
Yasmin Meissner, CFA, Director, is co-head of Sustainable Investing within BlackRock's Multi-Asset Strategies & Solutions Group (MASS) and a portfolio manager on the Diversified Strategies Team. She is accountable for ESG research, integration, and implementation efforts across MASS and is also co-portfolio manager of the Climate Action Multi-Asset Fund.
Yasmin's service with the firm dates back to 2013 where she was previously a portfolio manager within Client Portfolio Solutions.
Yasmin earned a BA degree in Politics, Philosophy and Economics from the University of Oxford, holds the Investment Management Certificate (IMC), and is a CFA charterholder.
Her interests include climate change and portfolio construction and she enjoys cooking in her spare time. In 2022, Yasmin was named one of the 25 Rising Stars in Fund Management by Financial News.
Multi-Asset Strategies & Solutions (MASS) meets client demand for active asset allocation strategies and whole portfolio solutions through funds, model portfolios, and more. MASS draws on the toolkit of BlackRock's index, factor, and alpha-seeking capabilities to deliver cutting-edge insights and investment outcomes.