Filter list by keyword
Show More
Show Less
to
of
Total
Sorry, no data available.
Overview
Investment Approach
The Fund aims to provide a return on your investment (generated through an increase in the value of the assets held by the Fund and/or income received from those assets) of 3.5% above 3 month GBP LIBOR (gross of fees) over the medium to long term (5 consecutive years beginning at the point of investment). The Fund invests at least 70% of its total assets in fixed income securities (such as bonds) on a global basis and money-market instruments (i.e. debt securities with short term maturities). The fixed income securities and money-market instruments may be issued by governments, government agencies, companies and supranationals (e.g. the International Bank for Reconstruction and Development).
Next:
Previous:
Important Information: Capital at Risk.
 

The value of investments and the income from them can fall as well as rise and are not guaranteed. Investors may not get back the amount originally invested.

Performance
Performance
Growth of Hypothetical 10,000
Reinvestments
This fund does not have any distributions data as of now.
The performance quoted represents past performance and does not guarantee future results. Investment return and principal value of an investment will fluctuate so that an investor's shares, when sold or redeemed, may be worth more or less than the original cost. Current performance may be lower or higher than the performance quoted.
Key Facts
Key Facts
BlackRock Fund Managers Ltd
Daily, forward pricing basis
Portfolio Characteristics
Portfolio Characteristics
Sustainability Characteristics
Sustainability Characteristics
To be included in MSCI ESG Fund Ratings, 65% of the fund's gross weight must come from securities with ESG coverage by MSCI ESG Research (certain cash positions and other asset types deemed not relevant for ESG analysis by MSCI are removed prior to calculating a fund's gross weight; the absolute values of short positions are included but treated as uncovered), the fund's holdings date must be less than one year old, and the fund must have at least ten securities. For newly launched funds, Sustainability Characteristics are typically available 6 months after launch. MSCI Ratings are currently unavailable for this fund.
Holdings
Holdings
as of Aug 31, 2020
| Name | Weight (%) |
| --- | --- |
| AMERICAN AIRLINES 2019-1A Prvt 3.53 06/15/2026 | 53.38 |
Holdings subject to change
Exposure Breakdowns
Exposure Breakdowns
Negative weightings may result from specific circumstances (including timing differences between trade and settle dates of securities purchased by the funds) and/or the use of certain financial instruments, including derivatives, which may be used to gain or reduce market exposure and/or risk management. Allocations are subject to change.
Pricing & Exchange
Pricing & Exchange
| | | | | |
| --- | --- | --- | --- | --- |
| D | Accumulating | 3.67 | GB00B8DCRV88 | - |
| A | Daily | 1.51 | GB0005849681 | - |
| X | Daily | 0.93 | GB00BWC1JH49 | - |
| Class Z | Accumulating | 1.04 | GB00BWC1JK77 | - |
| A | Accumulating | 3.55 | GB0005849798 | - |
| D | Daily | 1.51 | GB00B80LD761 | - |
| Class Z | Daily | 0.94 | GB00BX8ZXJ77 | - |
| X | Accumulating | 1.07 | GB00BWC1JG32 | - |
Portfolio Managers
Portfolio Managers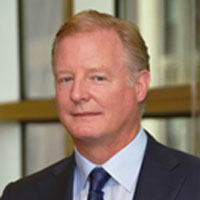 Managing Director, Head of Americas Fundamental Fixed Income
Bob Miller, Managing Director, is head of Americas Fundamental Fixed Income within BlackRock's Global Fixed Income group and a member of the Global Fixed Income Executive Committee.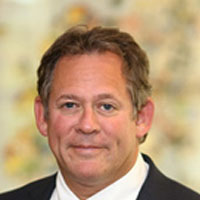 Chief Investment Officer, Global Fixed Income
Rick Rieder, Managing Director, is BlackRock's Chief Investment Officer of Global Fixed Income, Head of the Global Allocation Investment Team in the Multi-Asset Strategies Group, a member of BlackRock's Global Operating Committee and Chairman of the firm-wide BlackRock Investment Council.