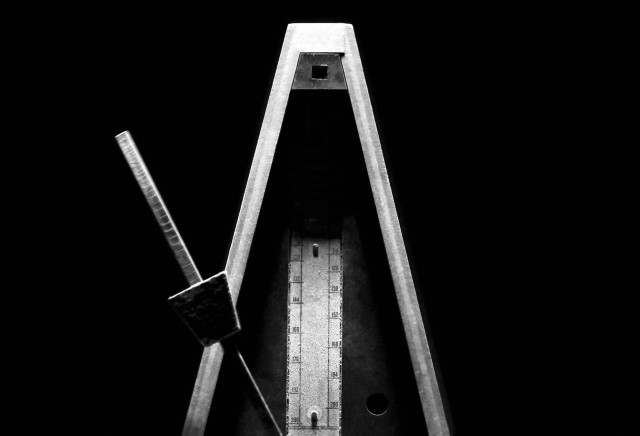 THE IMPORTANCE OF FIXED INCOME ETFs IN TODAY'S ENVIRONMENT
iShares offers the widest range of fixed income funds across sectors, regions and currencies of any provider within EMEA – a UCITs range that caters to LatAm investors, alongside an extensive US range.
Investors are increasingly turning to bond ETFs due to:
Low cost - 

on average, iShares bond ETFs cost ¼ the price of fixed income active mutual funds (Source: Morningstar as of 12/31/2020)

Tax efficiency - 

Irish-domiciled bond ETFs benefit from a flexible UCITS structure, which may have potential withholding and estate tax benefits when compared to a US-domiciled 1940 vehicle or individual bonds

Competitive performance - 

iShares bond ETFs rank in the first and second quartile of the overall Morningstar rating in 1y, 3y, 5y and 10y in many categories including Intermediate Core Bond, Core-Plus Bond, Corporate Bonds, Emerging Markets and High Yield (Source: Morningstar as of 12/31/2020)
*These stats were selected across all Morningstar categories
How can investors use iShares bond ETFs?
When Fixed Income ETFs hit a "Turning Point" in 2020
As markets became more volatile in the first part of 2020, large parts of the fixed income market froze. Investors turned to fixed income ETFs to navigate the COVID-19 environment.
As the underlying bond market deteriorated, fixed-income ETFs actually had significant liquidity and low transaction costs relative to the underlying bond market. Bond ETFs represented real-time actionable prices at deep liquid levels.
Dpn - Deutsche Pensions & Investmentnachrichten: Institutional investors are increasingly relying on bond ETFs
CNBC: ETFs Keep Getting Bigger. Here's What's Driving the Action.
Investor Daily: Institutional investors racking up bond ETFs: BlackRock
ETF World (Switzerland): BlackRock: Bond ETFs achieve record growth
During the peak of early-year market volatility, many fixed income ETFs traded billions of dollars and tens of thousands of times per day. During the crisis, investors experienced problems with the liquidity of their Latin corporate bond portfolios. And in some cases, they opted for a more liquid instrument with similar yields. And those were ETFs.
These high trading volumes support the idea that fixed income ETFs provided actionable prices for investors at a time when the underlying bond market was challenged. Because they offer real-time pricing and trade often, Fixed income ETFs have emerged as useful references for returns, volatility and market sentiment.
Bond ETFs are modernizing the bond market as they provide equity exchange traded transparency and liquidity to an opaque and sometimes less liquid bond market.
As more asset managers and asset owners embrace fixed income ETFs — in all market environments — the Future of Fixed Income ETFs looks even brighter.
At only 1% of a $100 trillion bond market, there is still tremendous room to grow. [Source: BlackRock, Bloomberg (as of June 30, 2020)
Bolstered by recent adoption patterns, BlackRock believes that institutional investors will propel global fixed income ETF assets to $2 trillion or more by 2024.
The Asset: Institutional investors ramp up use of fixed-income ETFs, drive record growth
Headline Finance: 貝萊德:機構投資者利好債券ETF (BlackRock: institutional investors favour fixed-income ETFs)
Bloomberg: $2 Trillion by 2024
BFM TV (France): Arnaud Gihan on BFM Business
Zhitong Finance Network: 贝莱德预计全球ETF资产管理额到2024年将增长到2万亿美元(BlackRock expects global ETF assets to reach $2 trillion by 2024
Fixed income ETFs have already transformed the bond market in meaningful and positive ways. And we're even more excited about the future. Fixed income ETFs provide investors of all types and sizes with access, liquidity and efficiency. The future of the bond market is now.
The Latin American investor is a fixed income bias investor.
Ninety percent of Latin American portfolios are invested in fixed income. And also, Latin American portfolios are moving from being very home bias, very local, to become a lot more diversified, a lot more international. And ETFs are very efficient tools to give you that exposure.
"Bond ETFS represented real-time, actionable prices at deep liquid levels", Carolyn Weinberg, iShares Global Head of Product
A rise in Fixed Income ETF usage in Latin America
1. Investors that are using Fixed Income ETFs instead or as a complement to buying individual bonds
2. Those who are replacing or complementing their mutual fund fixed income exposures with ETFs
The future of the Fixed Income market is now
"The Latin American investor is a Fixed Income biased investor", Nicolas Gomez, Head of Latin America's ETF and Index Investments and Product Developments
Why fixed income in your portfolio now?
Since 2002, Bond ETFs have weathered a variety of stressed markets. In each of these periods, we have seen:
Increased volumes – ETF trading volumes have tended to spike as investors turned to the exchange
Price discovery – Market prices of the ETFs have reflected the trading prices of the underlying bonds
No forced selling – When shares were redeemed, bonds have been transferred in-kind and reflected the characteristics of the portfolio
*These stats are attributable to BlackRock as of 04/2019
Products in focus 
Receive BlackRock Insights straight to your inbox
Please try again