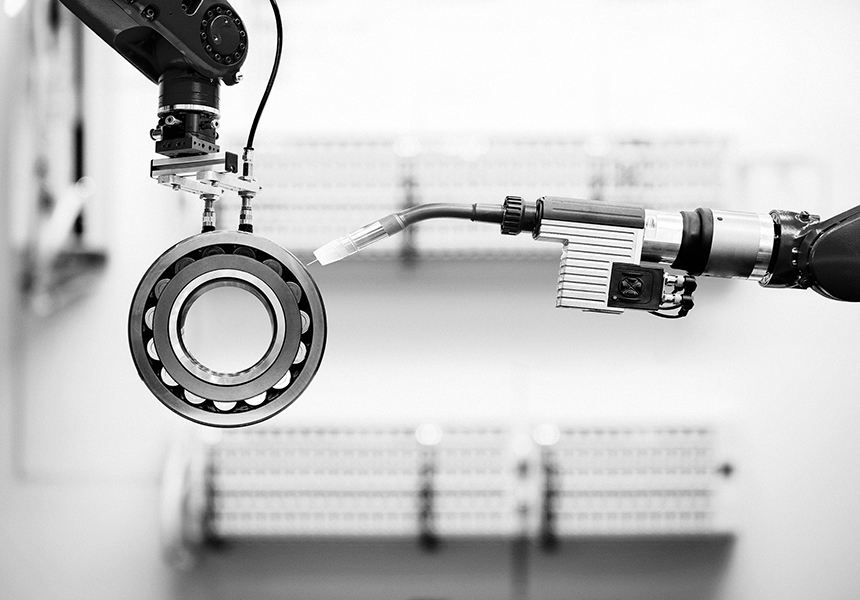 THREE MEGATRENDS THEMES TO WATCH IN 2022
Key Takeaways:
Our megatrends outlook, based on insights from active and index BlackRock investment teams overseeing $130 billion in thematic assets1, focuses on three trends that will accelerate in 2022:
The digital transformation intensifies through the cloud, 5G, and cybersecurity.
Investment in automation technologies including robotics and artificial intelligence (AI) grows in response to ongoing supply chain bottlenecks and wage inflation
Immunology remains in focus as a range of next-gen oncological therapeutics come up for approval and enable more targeted cancer treatment
1. Digital Transformation, Accelerated: "Welcome. You've got Cloud."
The COVID-19 pandemic forced cloud adoption to meet the demands of remote workforces and customers. While 2020-2021 focused on continued functioning in lockdowns, we see 2022 as a year where firms, which began cloud migration, complete that journey. This is a key reason why public cloud spending is forecasted at $700B by 2024.2 While the market is focused on the fact that 90% of organizations are cloud users, we see it as far more telling that only 12% have fully moved core applications to the cloud.3 Similarly, companies expanded their digital footprints faster than their cybersecurity – global losses from cybercrime topped $1 trillion in 2020.4 Many firms still need to significantly strengthen their protection against new and persistent cyber threats.
Cloud services are transforming enterprise operations, enabling reduced server costs and greater scale. Additional run-rate EBITDA (a forecaster of future financial results) of Fortune 500 companies adopting the cloud by 2030 could be $700B to $1.2T.5 70% of organizations using cloud services today plan to increase their cloud spending to reap the benefits of reduced IT costs, enable remote workforces and ensure resiliency.6 And with 5G expected to cover 60% of the world's population by 20267, which could allow for 10-100x speed improvements over 4G, that switch to the cloud becomes even easier.8
Worldwide public cloud services end-user spending forecasts ($ millions)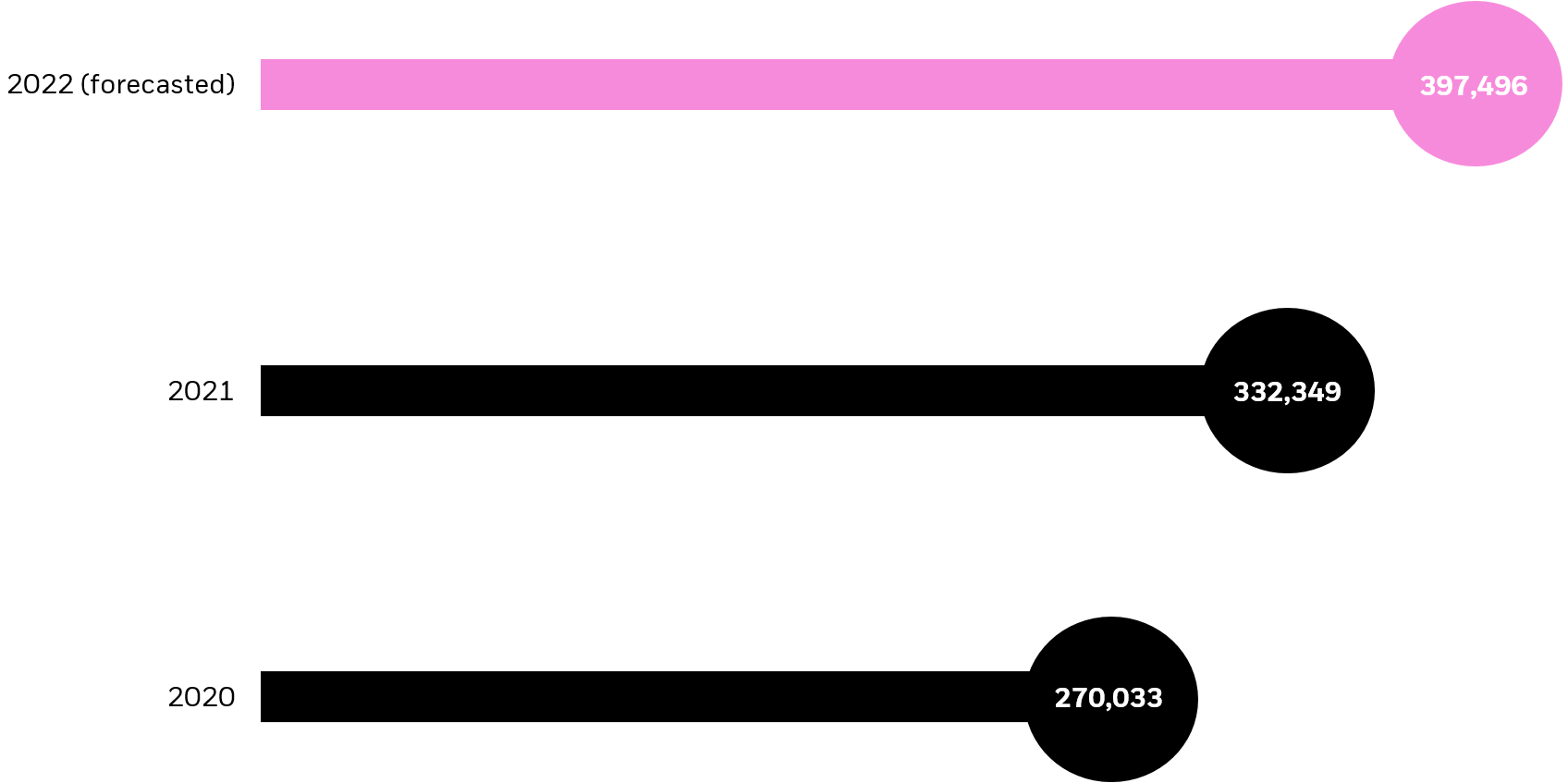 Source: BlackRock, Gartner, "Gartner Forecasts Worldwide Public Cloud End-User Spending to Grow to 23% in 2021", April 2021.There is no guarantee these forecasts come to pass.
Faster connectivity, more virtual data storage and more applications and "things" being run on the cloud, compounds the potential of cyber threats. This is why ransomware attacks increased 10.7x from a year ago.9 Accordingly, we see not just cloud and 5G providers, but also cybersecurity players, as positioned to be potential beneficiaries from the reaccelerated digital transformation.
2. Automation: The robots are coming – don't worry, they're on our side!
We may be at a catalyst moment for the rise of robotics and artificial intelligence. Supply chains disruptions, wage inflation and demand for manufacturing are being driven by strong consumer spending and sentiment. Automation can be physical (robotics) or digital (artificial intelligence) – often both – with applications across numerous industries. Order volumes for robotics-enabled services are up 37% from 2020, in response to supply chain disruptions that we see continuing through 2022 and potentially into 2023. 11
Businesses are taking note: 67% of organizations have accelerated their automation capabilities in response to the pandemic.12 Robotic process automation is one of the most deployed solutions – especially in light of more work being on-shored as global supply chains become less reliable and wage inflation raises labor costs.13 
Artificial intelligence-enabled process automation is taking hold as well, for example, in billing functions where a majority of small businesses still rely on paper checks. We believe the provision of artificial intelligence automation into the B2B space may have sizeable growth potential. Automation is taking place in healthcare too: digital solutions aimed at automating patient intake and integrating payment solutions can be transformative for payers and providers.
Robotic Process Automation Market Size (Revenues, $ billions)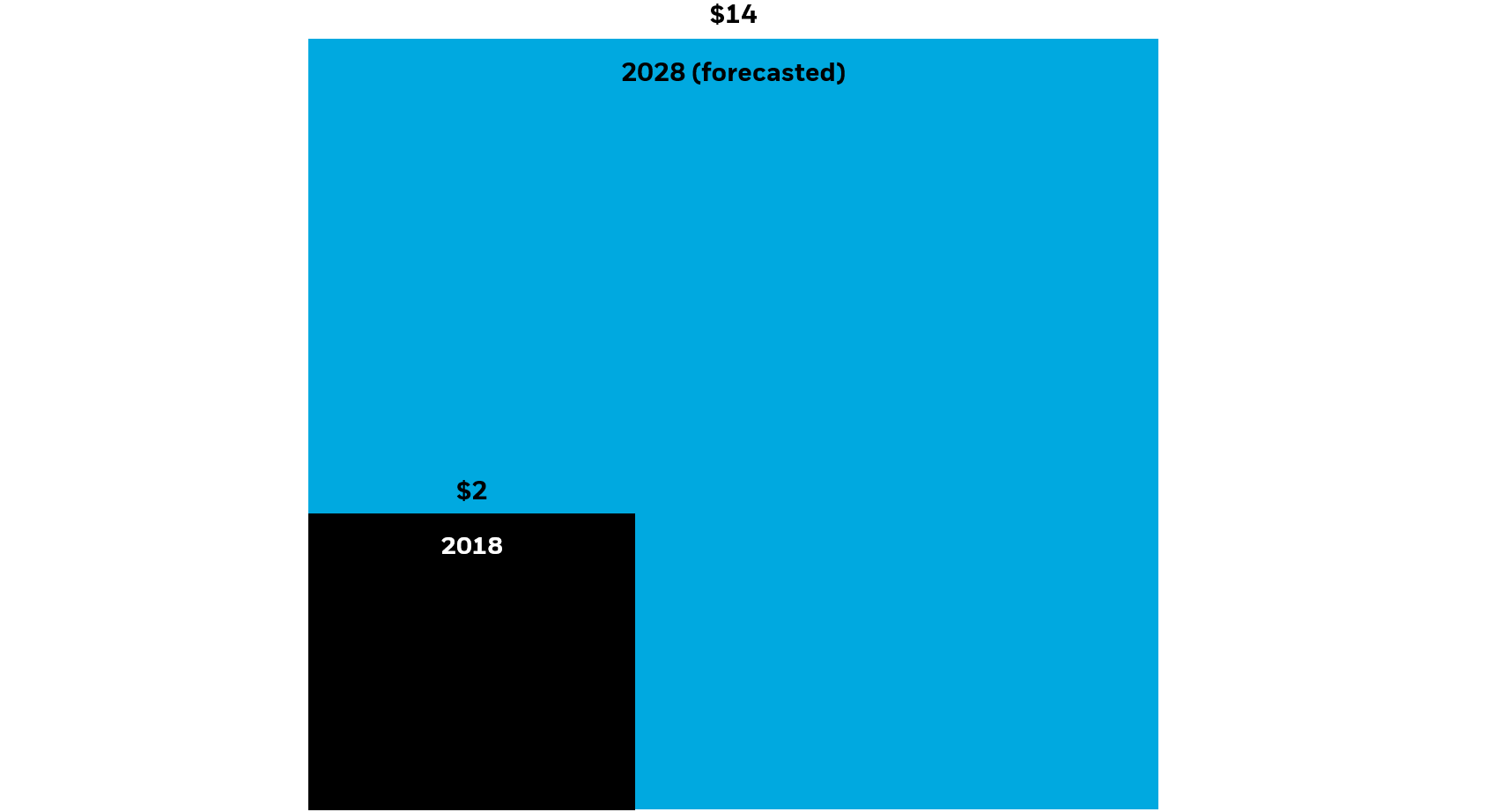 Source: BlackRock, Grandview Research, "Robotic Process Market Growth & Trends", April 2021
There is no guarantee these forecasts come to pass.
The race for automation has also been revving up in the automobile industry – albeit more quietly as the "roar" of the V8 is replaced by the "whoosh" of the electric vehicle. While fully autonomous vehicles have yet to hit the road, autonomous driving technologies, such as advanced driver assistance systems (ADAS) are rising. While this technology was previously available only in premium vehicles, reduced costs represent a turning point for broader adoption next year in all classes of vehicles, as well as trucking. The ADAS market size has doubled every five years from 2015-2020, and is expected to reach $32 billion by 2023.14
3. Next Generation Oncology: From the battle against COVID to the war on cancer.
While 2021 marked an extraordinary year for genomics breakthroughs, we believe innovation in oncology therapeutics could be even more groundbreaking in 2022. Oncology is the world's largest therapeutic area and expected to reach $250 billion in sales by 2024.16 Immunotherapies are ushering in 'precision treatments' in oncology that are far more targeted, and humane, than traditional tools like chemotherapy.
One new modality is antibody-drug conjugates (ADCs), designed to more precisely target tumors and release toxins that deliver 10,000 times the potency of standard chemotherapy, all while limiting impact to healthy tissue.17 Currently, nine different ADCs are approved as cancer treatments with dozens more in pre-clinical and clinical development.18
Likewise, bispecific antibodies (BSMAbs), have immense potential. These antibodies not only attack cancer cells but also have the ability to guide natural disease-fighting cells in our bodies closer to the disease itself, like a commander deploying troops to the front. There are more than 300 bispecific antibodies in development and the global market is predicted to reach $10 billion by 2026.19
Genomics remains a key opportunity as the mRNA vaccine platforms recently developed to battle COVID are adapted to new treatments, but in 2022 we see immunology coming to the fore as we return to the longstanding fight against cancer.
Number of immuno-oncology (IO) drugs in development (2017-2019)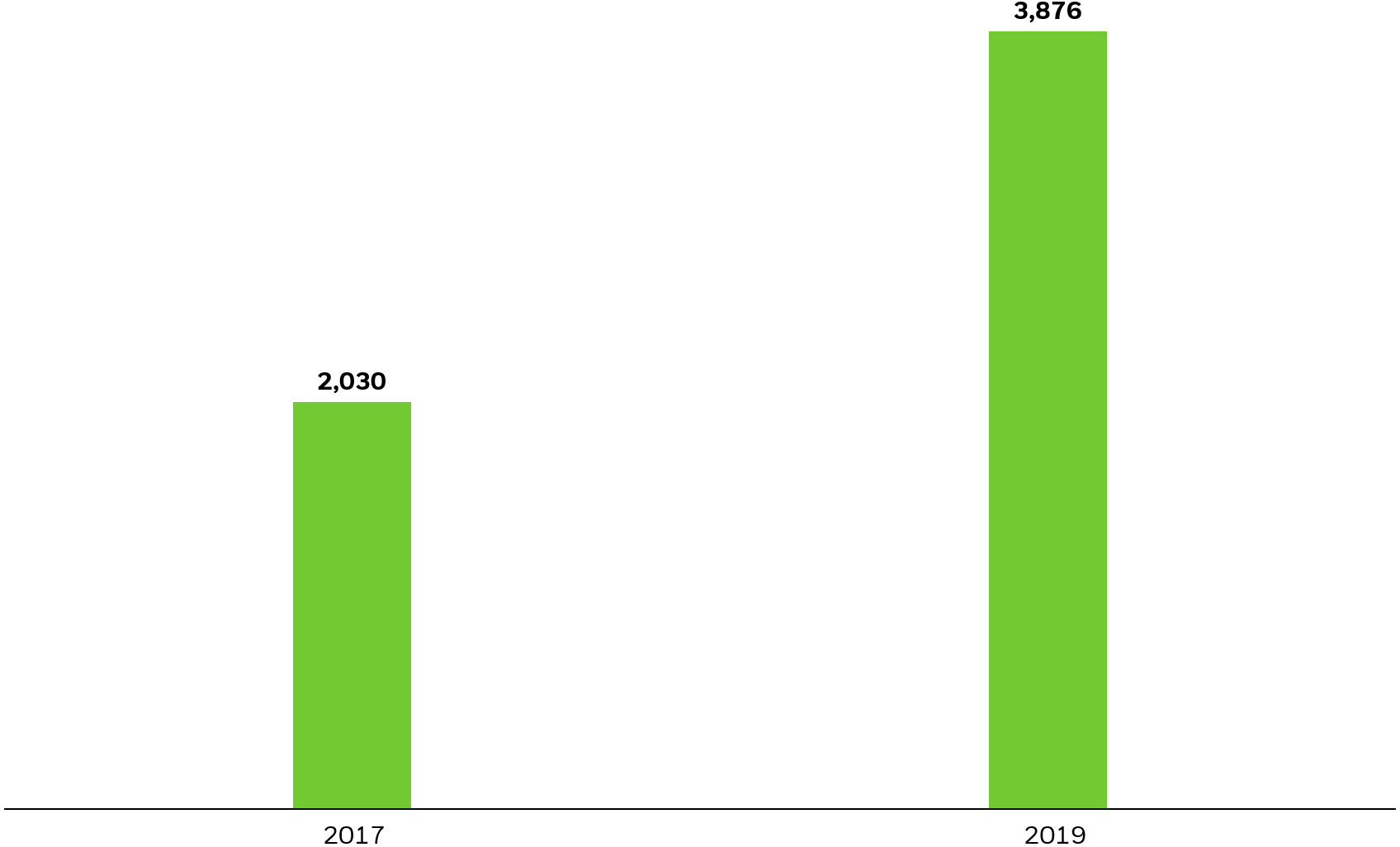 Source: BlackRock, Nature, "Unlocking the potential of antibody-drug conjugates for cancer therapy", February 2021.
There is no guarantee these forecasts come to pass.
Owning the Future
Investors looking to capture themes for 2022 may want to consider:
Index ETFs that allow investors to capture broad, diversified access to specific themes
Active ETFs that allow portfolio managers to rotate across themes and exposures
The range of options and implementations for thematic investing is evolving nearly as fast as the trends they seek to capture. Simply put, investors today have more ways than ever to own the future.