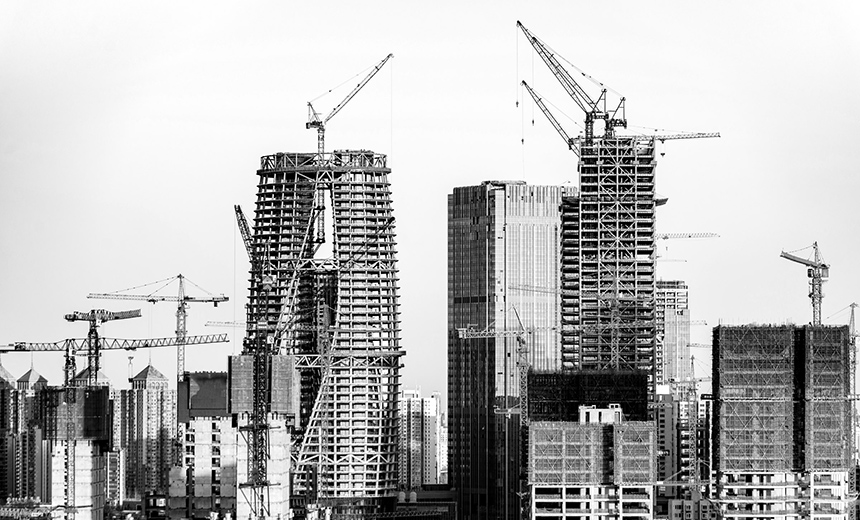 Megatrends: How to invest in smart cities infrastructure
Smart cities are no longer a topic of the future. Across the world, industries from infrastructure, to resource management to transportation to technology are mobilizing to make them a reality. Omar Moufti, BlackRock's Thematic Investment Specialist for EMEA, explains the investment opportunities that may arise from this urban transformation.
Key Takeaways:
5 billion people live in highly urbanized areas and it is estimated that the number will increase to 5 billion by 20301. In Mexico, more than 80 percent of the population will live in cities2 by the end of the decade, making it the ninth most inhabited country3.
According to the UN, smart infrastructure provides cities with a more sustainable path to urbanization4.
Both President Biden and the European Commission are formulating public policies to boost sustainable infrastructure.
Urban future
In 1972, world leaders met at the United Nations Conference on the Human Environment in Sweden, where they defined actions that would ultimately lay the foundation for companies and global organizations to join the efforts to combat climate change. In later years, the United Nations Sustainable Development Goals (SDGs) set key targets to guide international efforts.
This year, the United Nations Climate Change Conference (COP26) continued the conversation to meet sustainability goals in the short term. Cities play a central role in the collective effort to meet these goals, as they are directly or indirectly significant contributors of carbon emissions and pollutants. This transformation of cities, aside from changing the urban landscape, will also offer the opportunity to incorporate exposure to the industries involved in this process to investors' portfolios.
Over the course of this decade there will be one billion new inhabitants in highly urbanized areas. Much of these will be absorbed by emerging markets. This means that more than 900 million people will move to cities in the coming years. For example, Mexico is expected to grow from 384 cities today to over 900 by 2030, according to UN-Habitat.
Smart cities
The UN sees cities with smart infrastructure as a sustainable path to urbanization, and smart cities along with smart urban management models revolutionizing current infrastructure (5G, the internet of things (loT), etc.) have the potential to reduce environmental impact while improving the quality of life of their inhabitants.
And the creation of smart cities is getting a lot of attention from policymakers, such as President Biden as well as the European Commission allocating significant budget to infrastructure to boost GDP. "With the pandemic, many municipalities and federal governments have had to accelerate the modernization of their offerings. Information sharing has greatly improved. Emergency response teams have been modernized," explains Omar Moufti, BlackRock's Thematic Investment Specialist for EMEA.
With the weight of global governments and organizations behind it, the development of the infrastructure sector has the potential to generate investments that foster economic growth. Opportunities abound - From equipment manufacturers and service providers improving resource efficiency, to real estate development and renovation.
Future urban growth opportunities also extend to software developers and new technology solutions. "Undoubtedly, 5G and IoT are key to increasing machine-to-machine communication and real-time data updates, which are already part of today's reality and will consolidate as a core element of smart cities," adds Moufti.
Investment strategy
Investing in the transformation of urban spaces and infrastructure offers investment possibilities to generate results with a good balance of risk and return. In this sense, the macro theme of infrastructure could be incorporated as a countercyclical strategy to help recovery after the social and economic impact of the current market environment.
"The integration of intelligent infrastructure will generate urban complexes that allow a positive coexistence between the environment, society, and modes of connectivity. All with a goal of long-term improvement in people's quality of life and recycling resources to preserve the planet," says Moufti.
Infrastructure is a multi-decade driver of development, and it is vital to choose the right strategy for investing in it. "We put a lot of research effort into developing our benchmarks, along with our index partners, to help ensure we capture all the long-term opportunities," says Moufti. "Some sub-themes may outperform in some cycles, but the most important thing when creating thematic indexes is to capture the entire opportunity set so that the growth in that theme accumulates in the portfolio."
Smart City Infrastructure is an ETF developed with not only megatrends in mind, but also the UN SDGs.. This and other types of instruments with exposure to smart infrastructure themes are a solution aligning an investment portfolio with major global trends and investing in cities that are already leapfrogging into the future.