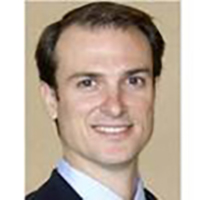 John Harding
Head of Product Strategy for BlackRock Real Estate EMEA
John Harding is focused on business growth with responsibility for product development, fundraising and investor relations.
John joined BlackRock Alternatives Specialists (BAS) in 2015 where he was responsible for business development, focusing on Global Real Assets (real estate and infrastructure equity and debt solutions) across EMEA. Prior to joining BlackRock, he was a senior sales specialist at Deutsche Asset Management (DWS) in London, where he held a similar role. He has held various business development and product management roles within the real estate teams at Schroders, Morgan Stanley and Goldman Sachs in London, New York and Tokyo. John started his career as an architect in Southeast Asia.
John is an active member of INREV, the European Association for Investors in Non-listed Real Estate Vehicles, and AREF, the Association of Real Estate Funds. He is also a holder of the Investment Management Certificate. He earned a BA in urban design from Trinity College in Hartford, CT and an MBA from the University of Hong Kong.