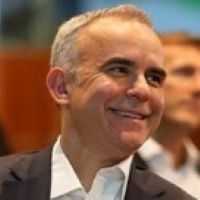 Alan Mason
Co-Head of EII Markets and Investments
Alan Mason, Managing Director, is Co- Head of EII Markets and Investments. Mr. Mason oversees Global Index Equity Portfolio Engineering, Institutional Index Business and Strategy and the EII Investment Process and Platform. Mr. Mason is a member of the EII Management Committee and the firm's Operating and Human Capital Committees. He is a founder and global MD sponsor for OUT, the firm's LGBT employee network.
Mr. Mason's service with the firm dates back to 1991, including his years with Barclays Global Investors (BGI), which merged with BlackRock in 2009. Prior to his current role, Mr. Mason led a variety of investment functions including transition management, asset allocation and client solutions.
Mr. Mason earned a BA degree in music from Baylor University in 1983, summa cum laude, an MA degree in musicology from the University of Louisville in 1989, with honors, and an MA degree in ethnomusicology from University of California Berkeley in 1991. Mr. Mason was advanced to Ph.D. candidacy in ethnomusicology at UC Berkeley, having completed comprehensive doctoral oral examinations with distinction but did not complete the Ph.D. due to the demands of his career in investments. Mr. Mason serves on the League of American Orchestras Board of Directors.