Filter list by keyword
Show More
Show Less
to
of
Total
Sorry, no data available.
Overview
Investment Approach
The Fund aims to achieve long-term capital growth on your investment. The Fund seeks to gain at least 70% of its investment exposure to equity securities (e.g. shares) of companies domiciled in, listed in, or the main business of which is in, Asia (excluding Japan). This is achieved by investing in equity securities, other equity-related securities and, when determined appropriate fixed income (FI) securities (such as bonds), money market instruments (MMIs) (i.e. debt securities with short-term maturities), deposits and cash. The IM takes into account certain environmental, social and governance (ESG) related characteristics when determining whether an investment is appropriate for the Fund (although ESG is not the sole consideration). The IM will do this by seeking to limit and/or exclude direct investment in companies which, in the opinion of the IM, have certain levels of exposure to, or ties with, certain sectors, as summarised in the Fund's Prospectus and set out in full on the Fund's product page at www.blackrock.com. The IM also intends to exclude companies which have failed to comply with the UN Global Compact Principles (which covers human rights, labour standards, the environment and anti-corruption). The Fund may have indirect exposure (e.g. through FDIs and other funds) to issuers with exposures that are inconsistent with the IM's ESG analysis.
Next:
Previous:
Important Information: Capital at Risk.
 

The value of investments and the income from them can fall as well as rise and are not guaranteed. Investors may not get back the amount originally invested.
Emerging markets are generally more sensitive to economic and political conditions than developed markets. Other factors include greater 'Liquidity Risk', restrictions on investment or transfer of assets and failed/delayed delivery of securities or payments to the Fund. Currency Risk: The Fund invests in other currencies. Changes in exchange rates will therefore affect the value of the investment. The value of equities and equity-related securities can be affected by daily stock market movements. Other influential factors include political, economic news, company earnings and significant corporate events.
All currency hedged share classes of this fund use derivatives to hedge currency risk. The use of derivatives for a share class could pose a potential risk of contagion (also known as spill-over) to other share classes in the fund. The fund's management company will ensure appropriate procedures are in place to minimise contagion risk to other share class. Using the drop down box directly below the name of the fund, you can view a list of all share classes in the fund – currency hedged share classes are indicated by the word "Hedged" in the name of the share class. In addition, a full list of all currency hedged share classes is available on request from the fund's management company

Performance
Performance
Growth of Hypothetical 10,000
During this period performance was achieved under circumstances that no longer apply
Performance data is not currently available
Performance is shown after deduction of ongoing charges. Any entry and exit charges are excluded from the calculation.
The performance quoted represents past performance and does not guarantee future results. Investment return and principal value of an investment will fluctuate so that an investor's shares, when sold or redeemed, may be worth more or less than the original cost. Current performance may be lower or higher than the performance quoted.
The figures shown relate to past performance. Past performance is not a reliable indicator of future performance. Markets could develop very differently in the future. It can help you to assess how the fund has been managed in the past
Share Class and Benchmark performance displayed in USD hedged Share Class Benchmark performance is displayed in USD.
Performance is shown on a Net Asset Value (NAV) basis, with gross income reinvested where applicable. The return of your investment may increase or decrease as a result of currency fluctuations if your investment is made in a currency other than that used in the past performance calculation. Source: Blackrock
Key Facts
Key Facts
MSCI All Country Asia ex Japan in USD - NET (USD)
BlackRock Asset Management Ireland Limited
Daily, forward pricing basis
Portfolio Characteristics
Portfolio Characteristics
Sustainability Characteristics
Sustainability Characteristics
To be included in MSCI ESG Fund Ratings, 65% (or 50% for bond funds and money market funds) of the fund's gross weight must come from securities with ESG coverage by MSCI ESG Research (certain cash positions and other asset types deemed not relevant for ESG analysis by MSCI are removed prior to calculating a fund's gross weight; the absolute values of short positions are included but treated as uncovered), the fund's holdings date must be less than one year old, and the fund must have at least ten securities. MSCI Ratings are currently unavailable for this fund.
Business Involvement
Business Involvement
Business Involvement metrics can help investors gain a more comprehensive view of specific activities in which a fund may be exposed through its investments.
Business Involvement metrics are not indicative of a fund's investment objective, and, unless otherwise stated in fund documentation and included within a fund's investment objective, do not change a fund's investment objective or constrain the fund's investable universe, and there is no indication that an ESG or Impact focused investment strategy or exclusionary screens will be adopted by a fund. For more information regarding a fund's investment strategy, please see the fund's prospectus.
Review the MSCI methodology behind the Business Involvement metrics, using links below.
---
BlackRock business involvement exposures as shown above for Thermal Coal and Oil Sands are calculated and reported for companies that generate more than 5% of revenue from thermal coal or oil sands as defined by MSCI ESG Research. For the exposure to companies that generate any revenue from thermal coal or oil sands (at a 0% revenue threshold), as defined by MSCI ESG Research, it is as follows: Thermal Coal 0.13% and for Oil Sands 0.00%.
Business Involvement metrics are calculated by BlackRock using data from MSCI ESG Research which provides a profile of each company's specific business involvement. BlackRock leverages this data to provide a summed up view across holdings and translates it to a fund's market value exposure to the listed Business Involvement areas above.
Business Involvement metrics are designed only to identify companies where MSCI has conducted research and identified as having involvement in the covered activity. As a result, it is possible there is additional involvement in these covered activities where MSCI does not have coverage. This information should not be used to produce comprehensive lists of companies without involvement. Business Involvement metrics are only displayed if at least 1% of the fund's gross weight includes securities covered by MSCI ESG Research.
Risk Indicator
Risk Indicator
Low Risk High Risk
Low Yield High Yield
Holdings
Holdings
as of Oct 31, 2023
| Name | Weight (%) |
| --- | --- |
| TAIWAN SEMICONDUCTOR MANUFACTURING CO LTD | 7.75 |
| TENCENT HOLDINGS LTD | 4.94 |
| SAMSUNG ELECTRONICS CO LTD | 4.73 |
| ALIBABA GROUP HOLDING LTD | 4.04 |
| AIA GROUP LTD | 3.22 |
| Name | Weight (%) |
| --- | --- |
| BYD CO LTD | 1.56 |
| MEDIATEK INC | 1.53 |
| MEITUAN | 1.52 |
| BOE TECHNOLOGY GROUP CO LTD | 1.51 |
| PETRONAS DAGANGAN BHD | 1.46 |
Holdings subject to change
Exposure Breakdowns
Exposure Breakdowns
Negative weightings may result from specific circumstances (including timing differences between trade and settle dates of securities purchased by the funds) and/or the use of certain financial instruments, including derivatives, which may be used to gain or reduce market exposure and/or risk management. Allocations are subject to change.
Pricing & Exchange
Pricing & Exchange
| | | | | | | | | |
| --- | --- | --- | --- | --- | --- | --- | --- | --- |
| Class A Acc | USD | 111.61 | 0.29 | 0.26 | Nov 30, 2023 | 118.01 | 103.92 | IE00BDDRH748 |
| Class X Acc | GBP | 97.82 | 0.55 | 0.56 | Nov 30, 2023 | 100.00 | 93.92 | IE000EH0L0R7 |
| Class D Hedged Acc | GBP | 107.18 | 0.26 | 0.25 | Nov 30, 2023 | 113.54 | 99.84 | IE00BG1DFH12 |
| Class D Hedged Acc | EUR | 101.98 | 0.24 | 0.24 | Nov 30, 2023 | 109.18 | 95.11 | IE00BFZP7S10 |
| Class D Hedged Acc | CHF | 99.46 | 0.21 | 0.21 | Nov 30, 2023 | 108.18 | 92.93 | IE00BFZP7R03 |
| Class D Acc | USD | 117.05 | 0.30 | 0.26 | Nov 30, 2023 | 123.55 | 108.94 | IE00BFZP7Q95 |
| Class X Acc | USD | 120.22 | 0.31 | 0.26 | Nov 30, 2023 | 126.70 | 111.86 | IE00BFZP7T27 |
Portfolio Managers
Portfolio Managers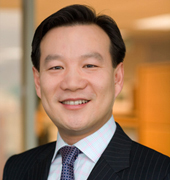 Co-CIO and Co-Head of Systematic Equity
Jeff Shen, PhD, Managing Director, is Co-CIO and Co-Head of Systematic Active Equity (SAE) at BlackRock.