iShares Investor Report
OUR NEXT 100M INVESTORS
How iShares ETFs and index products can enable millions of first-time millennial investors to plan for their financial futures.
MILLENNIAL INVESTORS MEET THE MILLENNIAL-AGE INVESTMENT TOOL
The growth of exchange traded funds (ETFs) has been a story of systematically making investing more convenient and more affordable for everyone, from a wealth advisor building a portfolio to a sovereign wealth fund accessing the bond market. More recently, ETFs and indexing have expanded to make investing more sustainable and customizable. Demand accelerated in 2021, resulting in record growth: Globally, annual ETF industry inflows eclipsed USD 1 trillion, and iShares ETFs attracted USD 306 billion in inflows—fully two-thirds more than in the prior year.1 New investors also entered the market—none more significant than the surge in millennials keen to put their dollars, euros, and pounds to work through digital wealth platforms. By our estimates, some 40 million new self-directed investment accounts were opened globally since 2020, and the 30 million new accounts opened in the U.S. alone surpasses the total from the prior decade.2
From Australia to Germany to Canada, the typical new investor is increasingly diverse and in their early-to-mid-30s—a millennial.3 People in every generation experience transformative events that shape how they think about and manage money. Boomers shrugged off their Depression-era parents' financial anxieties and plowed money into stocks during the eighties and nineties, ultimately accelerating the rise of the global mutual fund industry.4 Millennials, by contrast, graduated into the Great Recession, took on burdensome debt, and faced higher hurdles for owning a home.5 The Covid pandemic and its economic fallout hit twenty- and thirty-somethings hardest; many lost jobs and income and had less savings to rely on.6
"The popular narrative that first-time investors are fast-money traders stalking internet bulletin boards for meme-stock manias is overhyped—more are choosing ETFs"
Rather than be deterred by financial upheaval, the recent burst of investment account openings shows an entire generation prioritizing small steps required to manage their finances. New investors say they feel empowered by the simplicity of digital investing platforms and the convenience of ETFs.7 Many new investors say they opened accounts because it was easy to start with a small amount of money, and most say they plan to stick with investing for years.8 These are healthy steps toward long-term financial well-being.
The popular narrative that first-time investors are fast-money traders stalking internet bulletin boards for meme-stock manias is overhyped.9 Only a tiny fraction of cumulative retail trading over the past couple of years was in meme-stocks, while about two-thirds was dedicated to purchases of ETFs, according to recent research.10 The meme stock narrative also misses how important financial security is for millennials, who came of age amidst economic uncertainty, and how discerning they are as consumers—experienced in researching and buying online, sensitive about paying too much, and deeply concerned about sustainability.11 Millennials now outnumber any other generation and are becoming a defining force in investing as many enter prime savings years and some are due to inherit wealth from previous generations.12 And as the millennial investor meets the ETF—which at 32 years old is the millennial investment tool—it could potentially bode well for the growth of both.13
We began 2021 responsible for managing the assets of over 100 million people around the world, fifty years after introducing our first index client and twenty-five years after our first ETF client.14 By the end of 2021, another 5 million people chose to invest in our iShares ETFs and another 10 million people in our iShares index mutual funds, LifePath® index target-date funds, and other index-tracking products that are used in retirement plans.15 We're proud that our capabilities have the potential to help make investing more accessible, affordable, sustainable, and customizable for the long term. Our 2022 iShares Report on Investor Progress is about why we think that all first-time investors should be iShares investors, and why we believe millennials will be a driving force in creating another 100 million iShares ETF and index investors in the next five years.
WE MAKE INVESTING MORE ACCESSIBLE FOR MILLIONS OF PEOPLE
Breaking down barriers to make it easier to get started building long-term wealth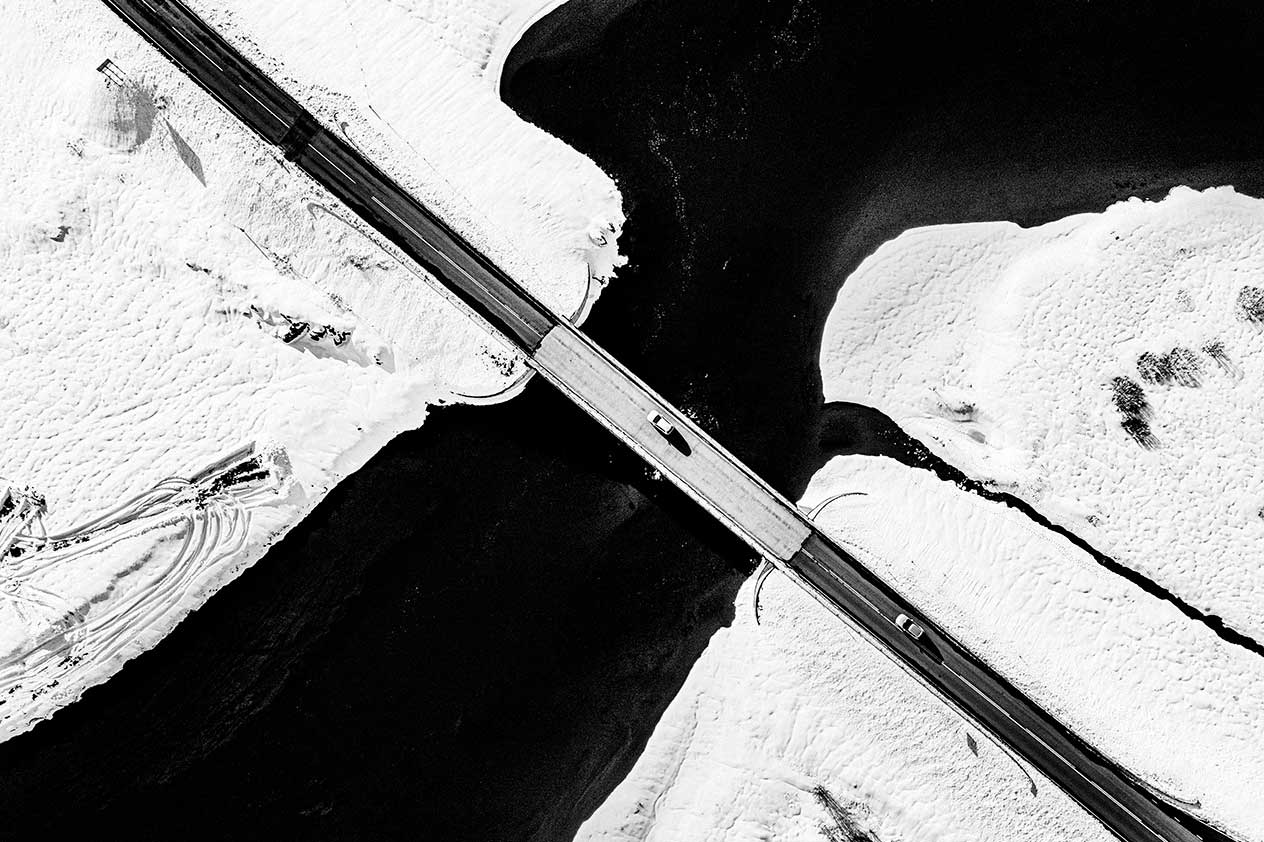 CONVENIENCE MATTERS
Millennial buying habits have reshaped mainstream consumer behaviors and made it easier and less pricey to buy everything from cars to music.16The same trends are breaking down barriers of access in investing, where just a few years ago almost every major digital investment platform in the world charged a commission to buy or sell ETFs. Today, hundreds of millions of people globally can access iShares ETFs commission-free across major platforms in over a dozen countries on multiple continents, often with a few taps on a smartphone and no minimum balance.17
We want iShares ETFs to help more people invest sooner and in the most efficient ways possible since delay can be costly: a 25-year-old would need to invest about USD 160 per month to retire as a millionaire, but if they waited until age 35 they would need to invest nearly three times as much.18 As barriers are reduced, ETFs are helping make it easier for investors to start with sums they can afford—fully one-third of new investors in the U.S. in 2020 had balances with less than USD 500.19
"The convenience of ETFs—their ability to access a multitude of markets, in a diversified way, and in amounts people can afford—is enabling a new generation to invest."
As more investors get started, more are choosing ETFs. Nearly twelve million American families, mostly middle-income households, invest through ETFs—almost double the number five years ago.20 In Europe and Latin America, where investors had traditionally only turned to bank deposits, iShares ETFs are helping to build a culture of personal investing among individuals for the first time. Take Germany, where nearly two million people—triple the number two years ago—are using iShares ETFs in savings plans to invest an average of EUR 168 every month.21 In 2021, we partnered with a leading digital bank in France to bring convenient access to socially responsible portfolios comprised of iShares ETFs that start at EUR 150.22 In Brazil, locally listed versions of U.S. iShares are now accessible on third-party direct platforms for minimums as low as USD 10, raising over a billion dollars in less than a year from Brazilians looking for a more convenient and affordable way to invest.23
As digital investment platforms make it easier to invest, more people are turning to ETFs and not just because commission barriers and costs have come down. The convenience of ETFs—their ability to access a multitude of markets, in a diversified way, and in amounts people can afford—is enabling a new generation to invest.
WE HELP MAKE INVESTING MORE AFFORDABLE
Providing iShares investors with value so they can keep more of what they earn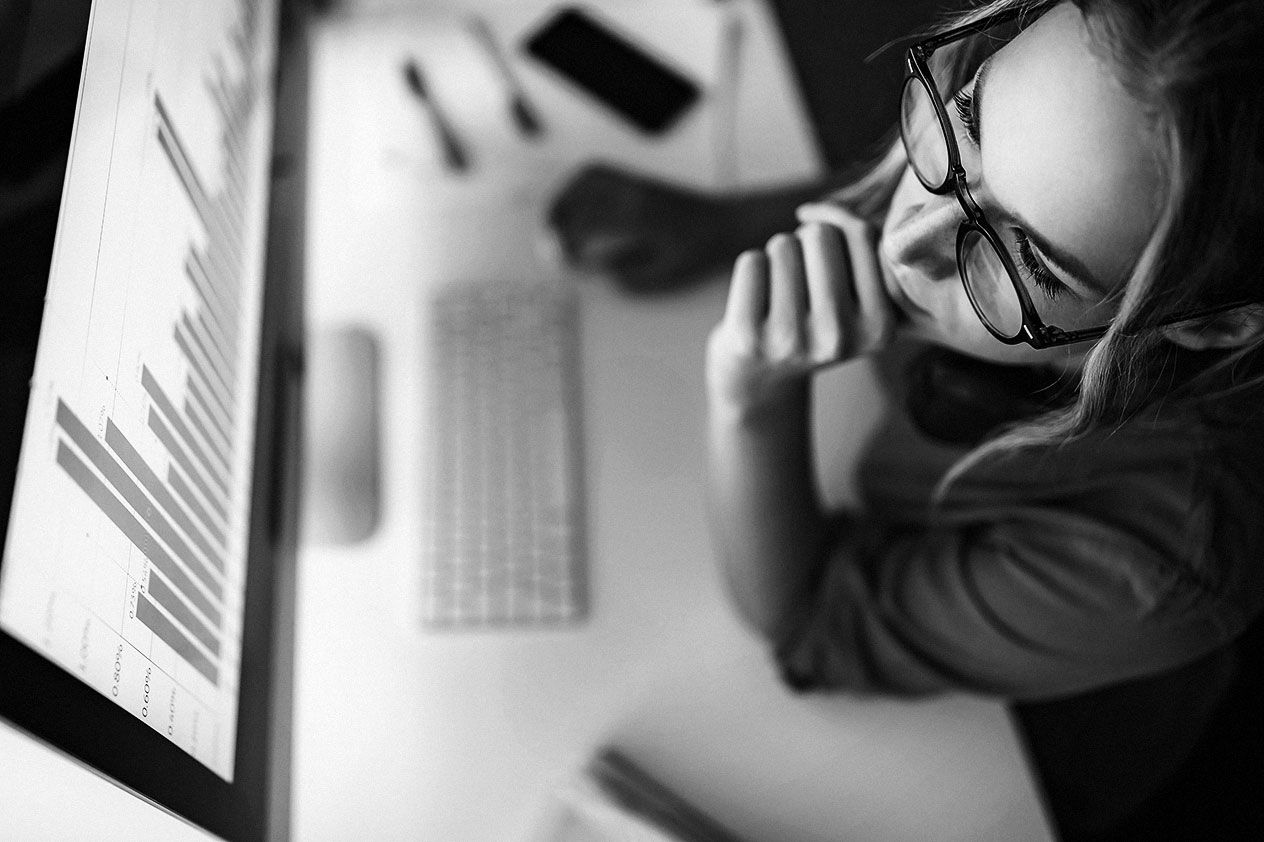 SIDESTEPPING HIGH FEES
The ubiquity of online reviews and price transparency has made millennials among the most cost-conscious consumers, prone to price-compare and seek out the best value for money for everything from groceries to car insurance.24 Not overpaying is critical for wealth creation as the tyranny of higher fund fees erodes long-term returns.
The indexing and ETF revolution has cut what the average investor pays to the lowest in history.25 When we launched iShares ETFs over two decades ago, our average asset-weighted fees were less than half of what was charged by the much larger mutual fund industry.26 The affordability of ETFs stimulated price competition across the entire investment management industry. Today the average mutual fund investor pays half of the cost from twenty years ago, saving all kinds of investors—not just those in ETFs—billions of dollars in fees.27
"The indexing and ETF revolution has cut what the average investor pays to the lowest in history."
As people invest more of their money with iShares, we strive to provide them more value so that they benefit from our scale. In the U.S. and Europe, our iShares Core ETFs charge roughly one-tenth the price of the average comparable mutual fund.28 In the U.S. we partnered in 2021 with Morningstar to offer nine of the lowest-cost stock ETFs on the market 29 and reduced fees on our asset allocation ETFs so that self-directed investors can access a diversified portfolio of stocks and bonds in a single ETF at the lowest cost.30 Globally, in response to concerns about rising inflation, we reduced fees on a series of inflation-sensitive ETFs to provide greater choice for price-sensitive investors to manage inflation risk in their portfolios.31 All together over the last five years, iShares has helped save investors more than USD 500 million globally through fee reductions.32
At iShares we prioritize affordability so that more people have the best possible shot at achieving their long-term financial goals. We think that by offering value for money across our iShares ETFs and index funds, especially in our iShares Core, we are contributing to our clients' long-term financial growth potential and, over time, they will entrust us with more of their assets.
WE THINK SUSTAINABLE INVESTING CAN HELP DELIVER BETTER OUTCOMES
Choice and transparency can help our investors meet their needs and prepare for the transition to a low-carbon economy
PREPARING FOR A LOW-CARBON FUTURE
Climate change matters to everyone, and millennials are among the most vocal in expressing that urgent action is required to address one of the biggest challenges of their generation.33 Their opinions about climate and sustainability are already shaping financial decisions including where to live, how to spend money, and what to invest in. In 2021, iShares sustainable ETFs and index funds made it easier and more efficient for investors across generations and geographies and more than doubled their assets under management.34
We are focused on sustainable investing not only because of client demand but also because it is our conviction that sustainability can deliver better investment outcomes over the long term. iShares has the most sustainable ETFs on the market with more than 180 products globally—about 60% more than our nearest competitor.35 The power to choose means that people can decide whether they want to avoid certain companies or industries, favor companies that are sustainability leaders, or invest in companies at the center of the transition to a low-carbon economy.
"We equip our sustainable investors with greater choice and transparent metrics so they are empowered to make their money work for them."
In 2021, we pioneered active ETF investment strategies that invest in low-carbon transition leaders and one of these became the largest-ever ETF launch—active or index—in U.S. history.36 In Europe, we created ETFs that hold companies seeking to reduce their carbon emissions in line with the Paris Agreement.37
We also seek to lead by offering new analytics and metrics so that investors can make informed choices. In 2018, we led the industry by making available environmental, social, and governance (ESG) and carbon intensity metrics for all iShares ETFs, where data is available.38 In 2021, we published an implied temperature rise (ITR) metric across our range of ETFs and index funds. The ITR is a forward-looking metric used to provide an indication of alignment to the temperature goal of the Paris Agreement—an industry first for a global ETF provider.39
We equip our investors with greater choice and transparent metrics so they are empowered to make their money work for them.
WE DESIGN QUALITY PRODUCTS THAT ARE ENABLING PORTFOLIO CUSTOMIZATION
Our ETFs and index capabilities provide thousands of choices so investors can assemble their own portfolio playlists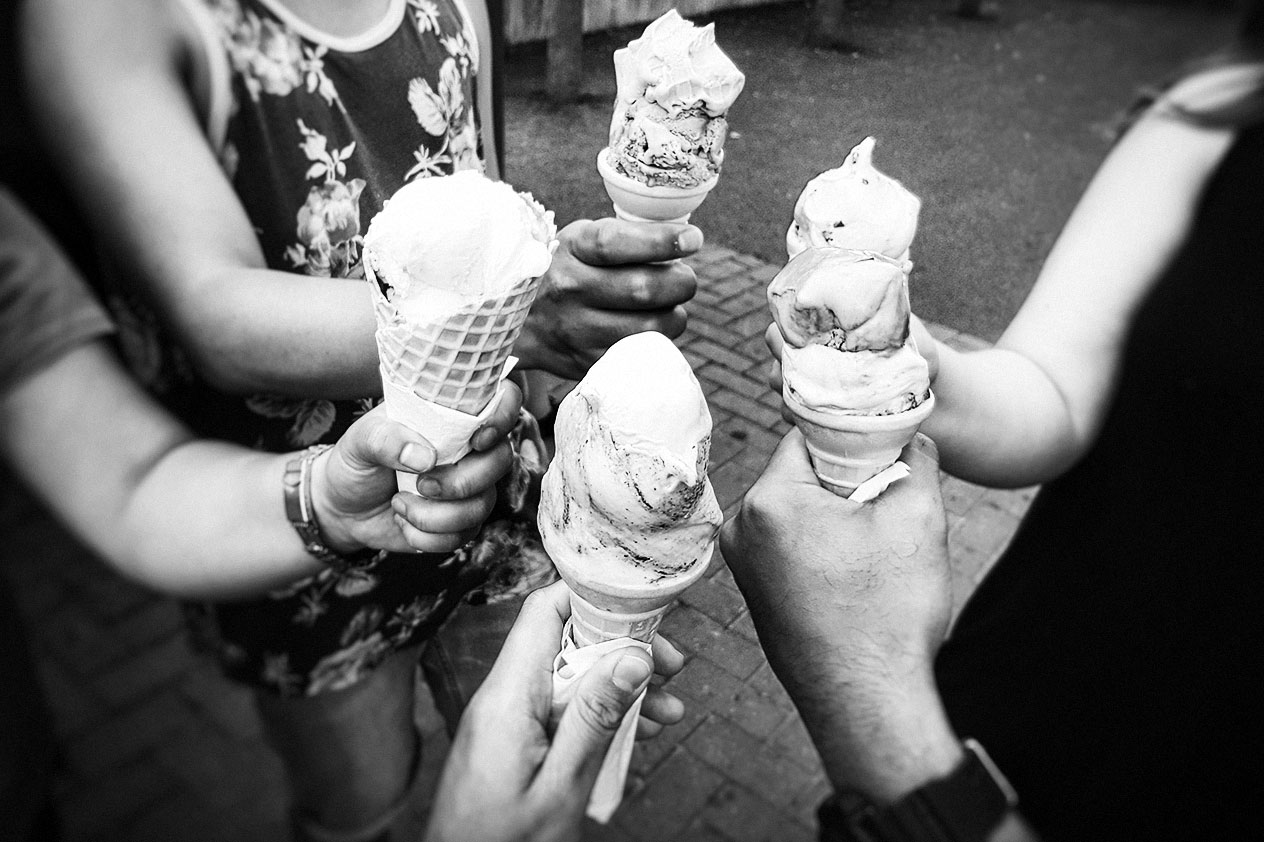 QUANTIFYING QUALITY, PROVIDING PERSONALIZATION
Not long ago we used to buy or download music mostly in album format but millennial on-demand buying preferences and advances in personalization technology have changed that, allowing for real-time streaming of almost any song.40 In a similar way, ETFs and indexing are the technologies that enable personalization in investments. Within iShares, we manage more than 1,200 ETFs globally, the most of any ETF provider, so that our investors can assemble their own playlists—millions of combinations of portfolios with iShares as building blocks.41 For those wanting to create more customized indexes, our Aladdin® technology has long provided this capability to institutions and, through our recent Aperio acquisition, we also can provide it to U.S. wealth advisors.42
We often refer to ETFs and indexing as technologies as a reminder that our clients expect them, like any good technology, to work reliably. We track our performance across several investment quality measures for thousands of indexes and this was a standout year for iShares. For example, no S&P 500-tracking fund in the U.S. has tracked the flagship S&P 500 more precisely than our USD 319 billion iShares Core S&P 500 ETF—with average tracking error at less than one-hundredth of one percentage point—over the past decade.43 Or take a bond market example, where seven of the ten most-liquid bond ETFs globally in 2021 were iShares.44 Or take investors' record trading volumes in iShares ETFs globally—USD 11.4 trillion in 2021—a demonstration that people can count on iShares ETFs to enter or exit a market when they need it most.45
"We manage more than 1,200 ETFs globally, the most of any ETF provider, so that our investors can assemble their own playlists—millions of combinations of portfolios with iShares as building blocks"
As Samara Cohen, our CIO of ETF and index investing, is fond of saying, "there's nothing passive about how we run our ETF and index portfolios." She leads a team of portfolio engineers, index researchers, data scientists, traders, and technologists in nearly every major region in the world.46 They are equipped with our Aladdin technology and partner with major financial firms, exchanges, custodians, and index providers to ensure our ETFs and index capabilities uphold high standards in every market in which they operate—especially in periods of market stress.
These bedrock capabilities help us develop new ways to customize our offering to meet investor needs. This includes offering our clients more choice on how proxies are voted at companies they are invested in. Our BlackRock Investment Stewardship team is central to our fiduciary approach and votes in the best long-term interests of our clients. But we also recognize that some clients would like more say in how those proxies are voted. That's why starting in 2022, we will expand our voting technology to pension funds who represent 60 million people to vote directly on how companies operate.47 Our ambition over time is to increase voting choice to ETFs and index funds as legal, regulatory, and operational considerations in local markets allow. All of this matters because index investors are the ultimate long-term shareholders, often owning portfolio companies for an average of 25 years, and voting can help shape strategic thinking.48
The future of investing is about enabling investors to reach their financial goals on their own terms. We're committed to leading with the broadest choice of ETFs and index options and innovating in areas like voting choice to help people to build portfolios that are tailored to their needs—all in accordance with the high standards of market quality that our iShares investors expect.