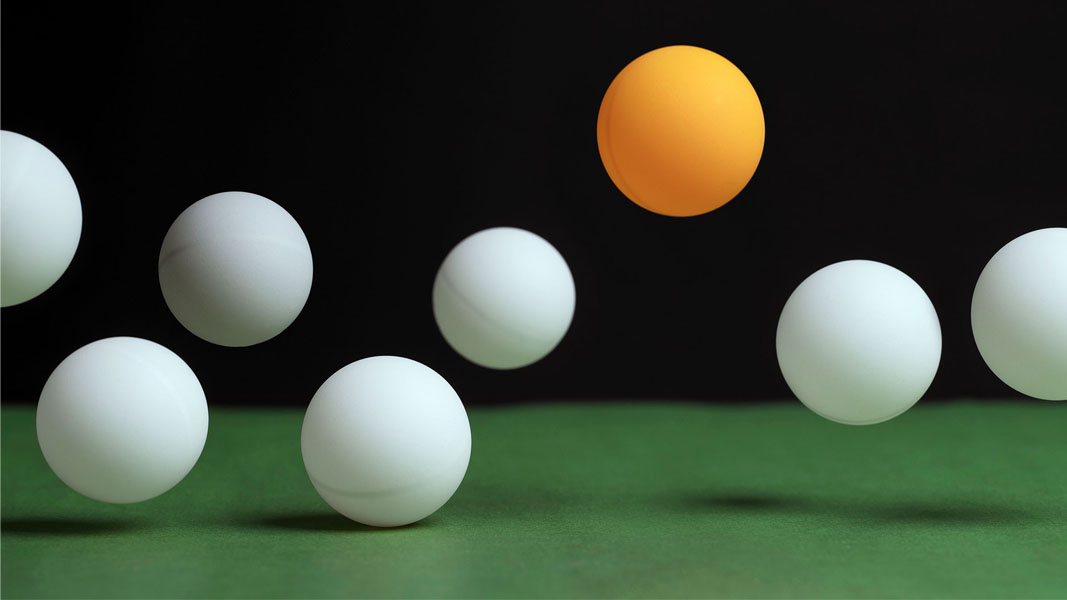 Credit
Credit is a core pillar of BlackRock's alternatives platform. BlackRock's US$121 billion global credit platform has a long history of seeking to deliver client outcomes aligned to objectives across public and private credit markets.
Why BlackRock for credit?
The coronavirus shock is fundamentally reshaping the investment landscape, and credit may be called upon to play a larger role in fulfilling investors' income and capital growth needs. In periods of greater economic uncertainty where risks remain high and markets volatile, achieving superior risk-adjusted results through the credit cycle requires a different kind of partner. BlackRock's global credit platform seeks to deliver outperformance with true partnership.
Global Credit Forum
BlackRock's Global Credit Forum Hub hosts a series of content showcasing insights from leading industry authorities, former high-level policymakers, company executives and credit investors shared during the conference.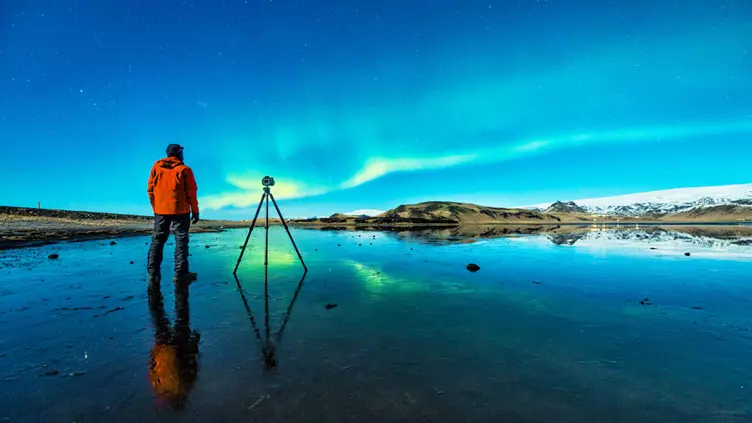 Learn more about credit investing at BlackRock
Paragraph-3
Paragraph-4
Paragraph-5,Dynamic Article List-1
Paragraph-6,Image Cta-3,Paragraph-7,Dynamic Article List-2
Paragraph-8,Bio-1,Bio-2,Bio-3,Bio-4,Bio-5,Bio-6,Bio-7,Paragraph-9
One shared investment philosophy and process
We are fundamentally investing across global credit markets while integrating the vast investment and technology resources of BlackRock to seek attractive risk-adjusted results.
Deep credit investment expertise with breadth of global resources not commonly found in credit boutiques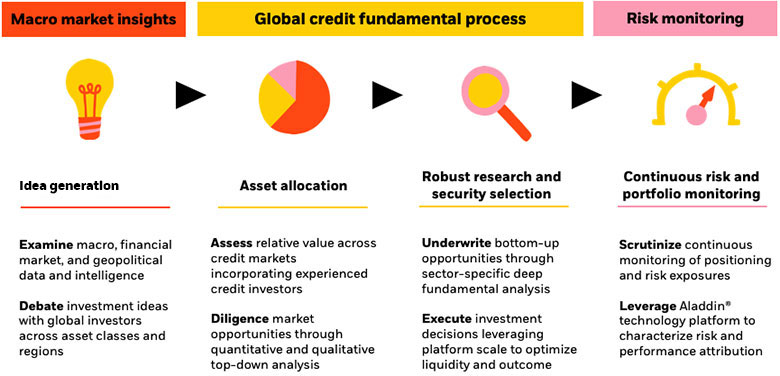 BlackRock, as of September 14, 2020. For illustrative purposes only.
A full suite of credit solutions
We invest in a range of investment opportunities with varying risk, return, liquidity and time horizon. Our platform is aligned globally across three investment pillars – leveraged finance, multi-strategy credit and private credit.
Leveraged finance: One of the market-leading platforms in high yield, bank loan and CLO investing
Multi-strategy credit: Flexible opportunities for owning credit throughout the cycle in public, public-private blended and long/short strategies
Private credit: Deep and experienced teams investing across US, European and Asian private markets in direct lending, opportunistic and event-driven strategies
Source: BlackRock, as of June 30, 2019. For illustrative purposes only.
BlackRock's latest credit investing insights
Learn about credit investing with the BlackRock Educational Academy (BEA)
BEA introduces how to invest in credit across both public and private markets. In addition, how to course credit opportunities in private markets and to include it as part of your whole portfolio.   Nitin and Olivia, please provide 2-3 sentence introduction to credit within BEA.
Unlock the full BEA video library
BlackRock clients can now login to access the full trainings on-demand. We invite you to experience the full educational academy by logging into our secure online portal.
Sessions now available on-demand
Meet the BlackRock team
BlackRock's credit platform currently manages over US$121 billion in assets in assets among 210+ professionals with 20+ years of average investment experience across 19 offices globally.

Source: BlackRock, as of June 30, 2020. Average years of expertise reflected at Director and Managing Director levels.
More articles loaded. Use Shift+Tab keys to browse.
Credit Investing markets

James starts with defining credit and sharing where the opportunity as expanded. He shares examples of when successfully navigating the global credit markets can fit within an asset allocation framework as well as lead to alpha

The evolution of distressed investing

Mark shares the foundations of distressed investing and the variety of strategies that investment managers employ to generate returns in distressed securities. Mark also explains the seven steps to distressed credit analysis as well as a brief...