Filter list by keyword
Show More
Show Less
to
of
Total
Sorry, no data available.
Overview
Think beyond 60/40
BlackRock Hedge Fund Guided Portfolio Solution ("BlackRock GPS") is a closed-end fund that offers accredited investors a mix of hedge funds through a single access point, actively managed and aligned with investment guidance from the Chief Investment Office for Merrill. 1,2
Seeks attractive risk-adjusted returns and low correlation, while seeking to preserve capital, through a diversified portfolio of hard-to-access3 hedge funds.
Get the advantages of both worlds: access to preeminent hedge funds, combined with the accessibility of 1099 tax reporting, monthly subscription, and a low $25K minimum.
Managed by a dedicated hedge fund team with 25+ years of experience, benefiting from the differentiated insights of the world's largest asset manager4 and Aladdin®.
Next:
Previous:

Performance
Performance
Growth of Hypothetical $10,000
Distributions
This fund does not have any distributions.
Performance data is not currently available
Performance is shown after deduction of ongoing charges. Any entry and exit charges are excluded from the calculation.
The performance quoted represents past performance and does not guarantee future results. Investment return and principal value of an investment will fluctuate so that an investor's shares, when sold or redeemed, may be worth more or less than the original cost. Current performance may be lower or higher than the performance quoted.
Sustainability Characteristics
Sustainability Characteristics
To be included in MSCI ESG Fund Ratings, 65% (or 50% for bond funds and money market funds) of the fund's gross weight must come from securities with ESG coverage by MSCI ESG Research (certain cash positions and other asset types deemed not relevant for ESG analysis by MSCI are removed prior to calculating a fund's gross weight; the absolute values of short positions are included but treated as uncovered), the fund's holdings date must be less than one year old, and the fund must have at least ten securities. MSCI Ratings are currently unavailable for this fund.
Fees data reflected above is current as of the latest annual shareholder report.
Holdings
Holdings
Sorry, top holdings are not available at this time.
Portfolio Managers
Portfolio Managers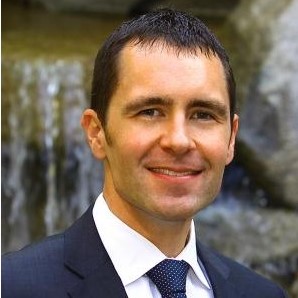 Managing Director
Jeff Dunbar, Managing Director, is a Portfolio Manager and member of BlackRock Alternative Advisors (BAA), the firm's Hedge Fund Solutions team.

Managing Director
Albert Matriotti, Managing Director, is a member of BlackRock Alternative Advisors (BAA), the firm's Hedge Fund Solutions team.