Filter list by keyword
Show More
Show Less
to
of
Total
Sorry, no data available.
Overview
About this Fund
1. Flexible, core income solution
2. Focused on managing volatility
3. Seeks attractive income and total return
Investment Approach
Seeks to achieve attractive income with less risk by tactically managing a portfolio of equities, fixed income and non-traditional sources of income.
For more information read our 
monthly commentary
Next:
Previous:

Performance
Performance
Growth of Hypothetical $10,000
Distributions
Interactive chart displaying fund performance. Javascript is required.
View full chart
Performance data is not currently available
Performance data is not currently available
Performance is shown after deduction of ongoing charges. Any entry and exit charges are excluded from the calculation.
The performance quoted represents past performance and does not guarantee future results. Investment return and principal value of an investment will fluctuate so that an investor's shares, when sold or redeemed, may be worth more or less than the original cost. Current performance may be lower or higher than the performance quoted.

The performance information for periods prior to February 3, 2017, the commencement of operations of the share class, shows the performance of the Fund's Institutional Shares. The performance of this share class would be substantially similar to Institutional Shares because this share class and Institutional Shares invest in the same portfolio of securities and performance would only differ to the extent that this share class and Institutional Shares have different expenses.

The Fund's returns prior to November 28, 2011 are the returns of the Fund when it followed different investment strategies under the name "BlackRock Income Portfolio."

See the Fund's prospectus for more details.
Time to rethink your income strategy
The scarcity of decent yields has driven determined income-seekers into fewer, more highly correlated asset classes. Key Facts
Key Facts
Moderately Conservative Allocation
50% MSCI World Index/50% Bloomberg U.S. Aggregate Bond Index (USD)
Portfolio Characteristics
Portfolio Characteristics
For the latest month-end Distribution Yield, click here.

This information must be preceded or accompanied by a current prospectus. For standardized performance, please see the Performance section above.
Holdings
Holdings
as of Oct 31, 2023
| Name | Weight (%) |
| --- | --- |
| ISHARES CORE DIVIDEND GROWTH ETF | 4.03 |
| TAIWAN SEMICONDUCTOR MANUFACTURING | 0.52 |
| MICROSOFT CORP - ELN | 0.41 |
| MICROSOFT CORP | 0.35 |
| AMAZON COM INC - ELN | 0.32 |
| Name | Weight (%) |
| --- | --- |
| UNITEDHEALTH GROUP INC - ELN | 0.31 |
| SHELL PLC | 0.31 |
| SANOFI SA | 0.29 |
| AMERICAN TOWER REIT CORP | 0.26 |
| NESTLE SA | 0.25 |
as of Oct 31, 2023
| Name | Weight (%) |
| --- | --- |
| ISHARES MBS ETF | 2.62 |
| PARK AVENUE TOWER PrvtCML | 0.28 |
| HOUSTON CENTER (BSREP II HOUSTON) CML Prvt | 0.27 |
| ENERGY TRANSFER LP 7.125 12/31/2079 | 0.22 |
| STATE STREET CORP 6.67104 06/15/2037 | 0.22 |
| Name | Weight (%) |
| --- | --- |
| ISHARES IBOXX $ INV GRADE CORPORAT | 0.20 |
| NEXTERA ENERGY CAPITAL HOLDINGS IN 3.8 03/15/2082 | 0.20 |
| PROG_21-SFR8 F 144A | 0.17 |
| AMSR_20-SFR1 F 144A | 0.17 |
| PICARD MIDCO INC 144A 6.5 03/31/2029 | 0.17 |
Holdings are subject to change. Fund holdings and allocations shown are unaudited, and may not be representative of current or future investments. The Fund is actively managed and its details, holdings and characteristics will vary. Holdings shown should not be deemed as a recommendation to buy or sell securities. The user relies on this data at its own risk and neither BlackRock nor any other party makes any representations or express or implied warranties (which are expressly disclaimed) nor shall they incur any liability for any errors or omissions in the data.
Exposure Breakdowns
Exposure Breakdowns
as of Oct 31, 2023
% of Market Value
Allocations subject to change.
Negative weightings may result from specific circumstances (including timing differences between trade and settle dates of securities purchased by the funds) and/or the use of certain financial instruments, including derivatives, which may be used to gain or reduce market exposure and/or risk management.
Allocations are subject to change.
Tactical asset allocation in action
See how Multi-Asset Income Fund manages income for a better outcome.
Portfolio Managers
Portfolio Managers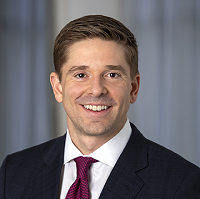 Co-Head of Income Investing, Multi-Asset Strategies & Solutions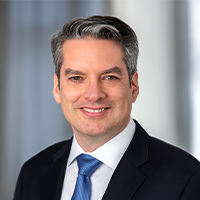 Co-Head of Income Investing, Multi-Asset Strategies & Solutions
Portfolio Manager
Team's Commentary
Get timely market outlooks, thought leadership and portfolio positioning insights from the investment team.
There are many ways to access BlackRock Funds, learn how you can add them to your portfolio