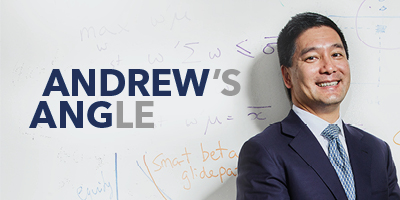 You know you're old when you know what a cassette tape is. I have fond memories creating my own mixtapes, recording songs from the radio and albums (I still have a soft spot for INXS). Mixtapes allowed you to listen to the songs you liked and when you liked—making music more convenient and giving you control. Today, we create playlists on Spotify. While the songs remain the same, new technology has given us more control and more choice, allowing us to enjoy music even more. These same advances in technology have offered investors greater access and more control of the factor exposures in their portfolios at lower fees than ever before.
Indexing is the Spotify of financial markets. For decades, investors have paid high fees for active managers to access well-known broad and persistent drivers of returns, such as value, quality, and momentum. Today, advances in data and technology have driven the development of factor-based index methodologies. Factor investing – previously only accessible through active management – can now be successfully implemented in an ETF wrapper. Just as Spotify hasn't changed the actual music, indexing hasn't changed the underlying drivers of security returns. But it has allowed us to enjoy the convenience, lower costs, and made the process of investing more transparent.
Skeptics have argued that you cannot provide consistent, systematic exposure to factors via indexing, given their set rebalance schedules and constraints. However, when we look at the data, we see convincing evidence that thoughtfully constructed factor indexes can provide consistent, systematic exposure to factors.
Consistent and Deep Factor Exposure
In order to substantiate the efficacy of factor investing via indexing, let's take a closer look at some of our largest single factor ETFs, VLUE, QUAL, and MTUM, which provide targeted exposure to value, quality, and momentum, respectively. At the end of the second quarter of 2021, each fund provides nearly double the active factor exposure of its average active peer, and generally falls within the top quartile (by exposure).
Value Exposure (Active Z-score)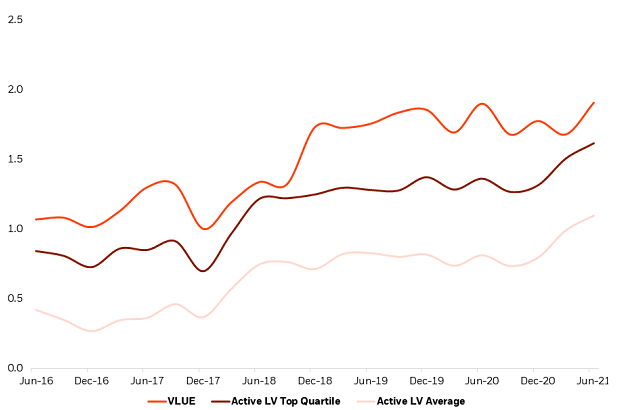 Quality Exposure (Active Z-score)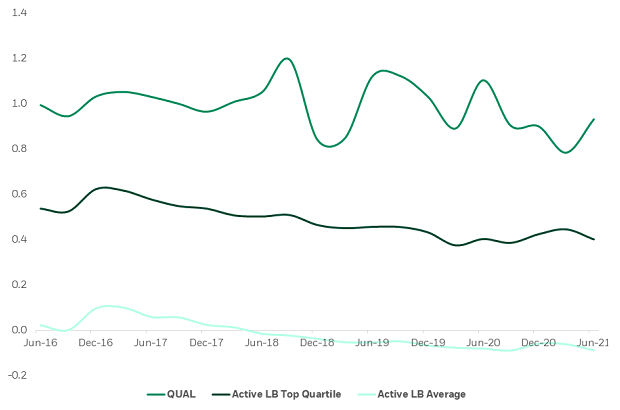 Momentum Exposure (Active Z-score)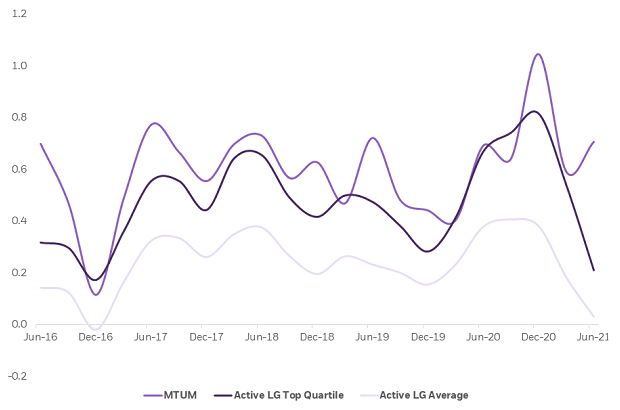 Source: Source: MSCI, FactSet as of 6/30/2021. Active Factor Exposures calculated using BARRA Global Equity Risk Model for Long-Term Investors (GEMLT) as of 6/30/2021. Active Factor Exposures = z-score relative to their estimation universe (MSCI USA). The z-score is a statistical measure showing how many standard deviations the fund's exposure is away from the average exposure of the estimation universe to each factor. Z-scores are standardized to have a mean of 0 and a standard deviation of 1. Active exposures calculated relative to the MSCI USA Index. The Value Exposure represents the sum of each fund's Active Factor Exposures (Z-scores) for 3 BARRA GEMLT factors: Book to Price + Earnings Yield + Long-Term Reversal. The Quality Exposure represents the sum of each fund's Active Factor Exposures (Z-scores) for 5 BARRA GEMLT factors: Earnings Quality + (-1) * Earnings Variability + Profitability + (-1) * Leverage + Investment Quality. The Momentum Exposure represents each fund's Active Factor Exposure (Z-score) for 1 BARRA GEMLT factor: Momentum. Other BARRA GEMLT factors not used: Beta, Dividend Yield, Growth, Liquidity, Mid Capitalization, Residual Volatility, Size. The "Active [Morningstar Category] Average" line reflects the average Active Factor Exposure for all funds within each fund's "Active Peer Group" based on quarterly Active Factor Exposures. The "Active [Morningstar Category] Top Quartile" line reflects the average Active Factor Exposure for the top 25% of funds within each fund's "Active Peer Group" based on quarterly Active Factor Exposures. LV = Large Value, LB = Large Blend, LG = Large Growth Morningstar categories.
Not only has each fund achieved above-benchmark exposure to their targeted factor at the end of the quarter, their exposures have been consistent over time. Over the past five years, VLUE, QUAL, and MTUM have demonstrated consistent, and above benchmark exposure to their targeted factors.
Indexing is Active
Another common misconception about indexed ETFs is that the management process is rigid and does not allow any flexibility in the investment process. This is false. Managing index portfolios is a hands-on process. At each rebalance, portfolio managers balance tracking error, cost, and tax efficiency in an effort to construct the optimal portfolio. This requires considerations around liquidity, market impact, and the current market environment when determining the most efficient trade strategy to seek the best outcome for our clients.
Indexing can also be "active" by incorporating dynamic rebalancing in the underlying index methodology. For example, our US single factor momentum ETF, MTUM, and our US small cap value ETF, SVAL, have built in flexibility in their methodology. MTUM's index1 can trigger a conditional rebalance based on current levels of volatility in the market, allowing the fund to adjust swiftly to potentially capture a change in trends. SVAL's index2 evaluates current small size and value exposures monthly and can trigger a rebalance if there is significant drift away from its targeted exposure.
By rigorously managing our index factor funds, as well as seeking to track indexes with dynamic rebalance schedules as needed, our index factor funds have the flexibility to efficiently provide factor exposure.
Benefits of Factor Indexing
One key benefit of using index exposures to implement factor strategies is that they are transparent. You know exactly the variables used to measure factor exposures and how the portfolios are designed. Indeed, I think one reason why factor indexes can provide more efficient factor exposure than active peers is that active managers may not be doing what they advertise—they may drift away from optimal factor exposures. Funds that seek to track factor indexes, which are constructed to give optimal factor exposures, can provide consistency. Because you know exactly what's held in each fund and the index methodology by which each fund aims to follow, it can be easy for investors to use index factor ETFs to customize their portfolios. 
ETFs also allow investors to receive the benefits of low costs and tax efficiency. Our first factor ETFs launched a decade ago and they have been tax efficient since their launch. In fact, none of our US equity factor ETFs have distributed a capital gain since inception.3
Investors have realized that they do not have to pay a lot for outperformance potential and efficient factor exposures. As the below charts highlight, investors have obtained more efficient factor exposure in VLUE, QUAL, and MTUM at a fraction of the cost compared to their peer group of funds.
Value Exposure vs. Expense Ratio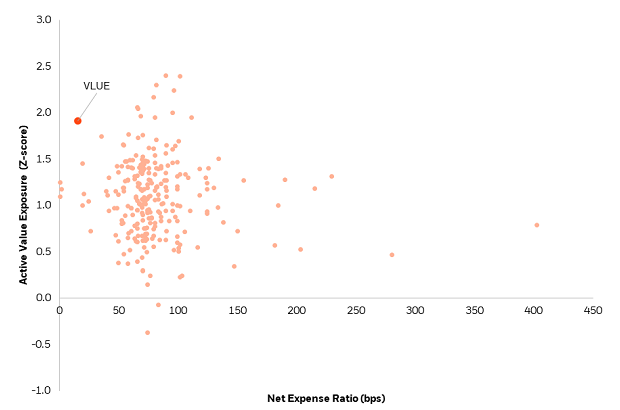 Quality Exposure vs. Expense Ratio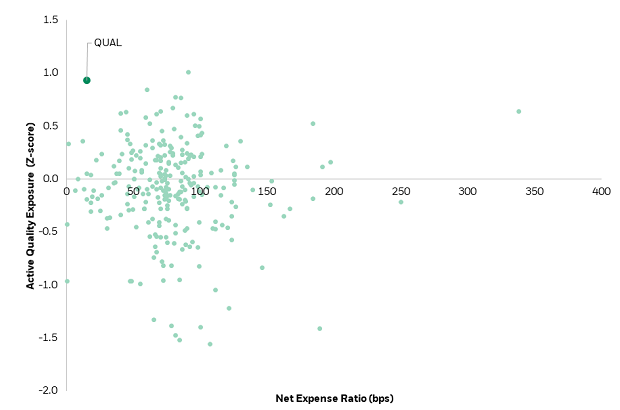 Momentum Exposure vs. Expense Ratio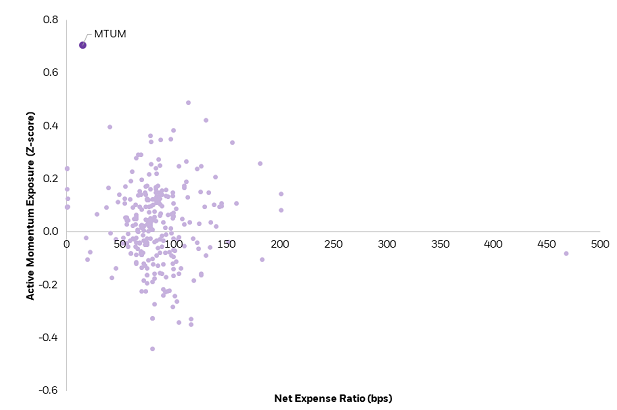 Active factor exposures are assessed using regression analysis to determine each factor's contribution to portfolio return. Active Peers for each iShares fund include all non-indexed open-end mutual funds in the appropriate Morningstar Category, domiciled and registered for sale in the US, and with at least 5 years of holdings/performance history available in Morningstar and FactSet as of 6/30/2021. Fund-level data in charts reflect institutional preferred, oldest, and lowest net expense ratio share classes for each fund. bps = basis point, which is one hundredth of one percent.
The Next Mix
Spotify has changed the way I enjoy music. But as much as I enjoy listening to tracks, it hasn't taken away the pleasure of listening to live music—if anything, it's made me appreciate live concerts even more.
Index-based approaches to factor investing can provide more efficient, lower cost, more tax-efficient, and more concentrated factor exposures. It's not enough for active managers to just harvest value, quality, and momentum. True active management should push the boundary in tactical positioning, and select securities using alternative data or specialized insights. Then, our best playlist can include factors and pure alpha-seeking managers, together.