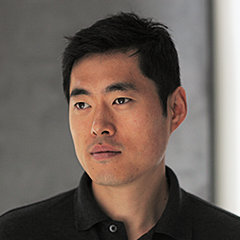 Bo Lu
Co-founder and CEO, FutureAdvisor
Bo Lu is Co-founder and CEO of FutureAdvisor, an industry leader in digital wealth management.
Bo emigrated to the United States with his family at the age of 7, and took an early interest in finance, opening his first IRA with money from a summer job.  Bo went on to earn a degree in Computer Science from the University of Illinois Urbana-Champaign with a minor in Technology and Management, graduating with Highest Honors.  During his undergraduate years, Bo published research in the journal Bioinformatics and completed summer internships in engineering at Argonne National Laboratory.
After graduation, Bo spent over five years at Microsoft, where he worked as a Program Manager. He found that his financial knowledge was in high demand by his fellow young professional friends who were beginning to nurture their own investments, and Bo identified a business opportunity from which FutureAdvisor was born, delivering financial advice at scale.  Bo and his co-founder Jon Xu completed the prestigious Y Combinator incubator program in spring 2010, and after graduation successfully raised multiple rounds of funding and grew the company to millions of dollars in assets under management only months after launch.  BlackRock acquired FutureAdvisor in August 2015; it operates as a business within BlackRock Solutions (BRS).
Jul 13, 2016
Bo Lu, Co-founder and CEO of FutureAdvisor, shares his take on how technology is changing the financial services industry and why he thinks that at BlackRock, innovation is limitless.
My name is Bo Lu - I'm one of the Co-founders and CEO of the Future Advisor Business here at BlackRock.

When we first founded Future Advisor, the reason we founded the firm was because my friends couldn't get any advice even though they had a little bit of money to invest. And we found the reason they couldn't get advice is that they didn't meet the minimums that most good advisory firms needed in order to enroll as a client. And so we sat together and we said "that doesn't make a lot of sense." If to build wealth, you need good advice but to get advice you need wealth, then like what about the rest of us? And so we built this scalable, digital platform that was able to engage with people.

We first met BlackRock via an introduction from one of our board members. And it became readily apparent from the first meeting forward that we shared a similar goal and a common mission to serve everyday families in their long term-investment goals.

Looking five or ten years into the future, you can think of the evolution of digital coming in two ways. First, how is the interaction mode changing and then, how is the functionality changing. In terms of how we interact with digital devices, I think digital advice will shape along the same lines. But below the waterline, how the functionality changes will be an ever-expansion of the kinds of questions that a robo-advisor can help you or help your advisor help you with.

Future Advisor and BlackRock together are poised. Is it are poised? Yes. Future Advisor and BlackRock together are poised to continue to succeed because both firms will keep pushing forward relentlessly. Innovating not only in the sophistication of Aladdin and how we can bring that to bear in helping clients with their questions, but also the core, consumer Internet team pushing the envelope forward in how we interact with digital devices in our life.

To me, BlackRock is a place where anything is possible. Where you can wake up in the morning, have an idea and have a plan in motion by the afternoon of how you're going to make a dramatic impact on our clients' lives.