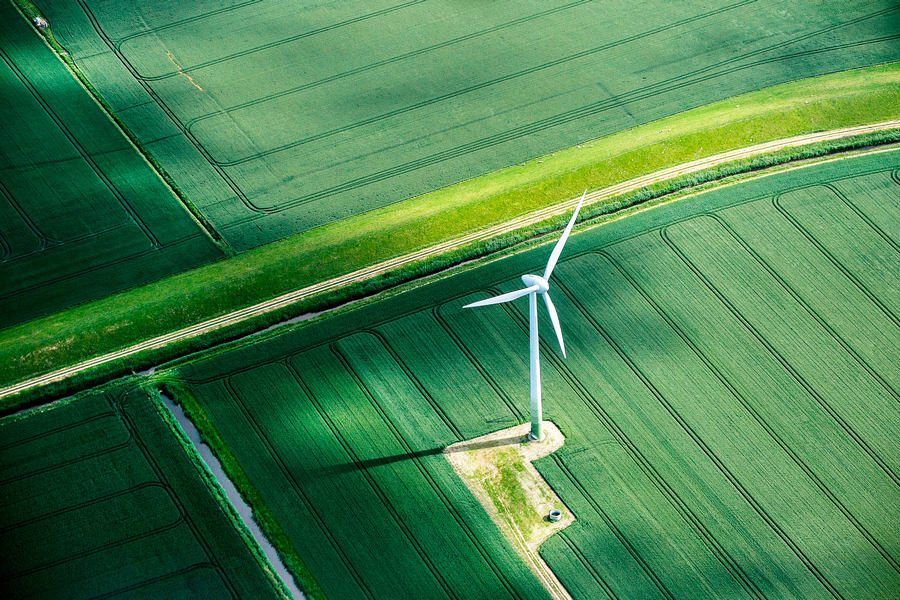 INVESTMENT TRENDS
Fuelling the potential in Sustainable Energy
Despite ever-quicker political, regulatory and technological advances towards a low-carbon future, markets are potentially under-estimating the pace of transition – and, therefore, the scope of the investment opportunities that will come with it.

Alastair Bishop, Global Head of Sustainable Core Investing, Fundamental Equities, highlighted some of the key trends he's looking at in the sector.
The momentum behind the change in the way the world produces and consumes energy is building faster than ever before.
Bold climate commitments by governments across Asia and globally over the past 12 months have led to a "build back better" mantra becoming adopted ever-more widely. This is fostering an increased focus on regulations and other initiatives, such as the European Green Deal, China's latest Five-Year Plan and a roll-out of policies from the Biden Administration. Added to this, technological innovation is accelerating the transformations underway.
Focusing on the future
As the two largest sources of global CO2 emissions, power and transportation are prime targets for decarbonisation.
In the clean power market, research by Bloomberg New Energy Finance suggests the global installed base of power generation will evolve from being around two-thirds fossil fuels today to roughly two-thirds renewable energy by 2050. These numbers will likely prove to be conservative and be revised even higher over time.
Companies building the infrastructure to provide cheap solar and wind technologies, as well as those providing the battery use and hydrogen storage, stand to gain from the flood of capital that will flow into this segment.
The same is true when it comes to clean transportation. The mobility revolution, for example, is rapidly gaining traction; we expect to see a ten-fold increase, or more, in the size of the electric vehicle (EV) market by 20301. Whilst we're excited by the growth opportunity for EVs, we are even more excited by the multiplier effect this transition will have on parts of the supply chain, taking the power semiconductor as an example.
Based on the likelihood that over 200 new electrified models will be launched in 2021 alone, penetration rates are set to rise sharply in the coming years. Globally, we expect a third of car sales to be electric by the end of the decade.
The breadth of the energy efficiency theme, meanwhile, cuts across multiple end-markets. Among these are buildings – which typically represent around 40% of all carbon emissions globally. Efficiency improvements here are therefore an important part of the transition to a lower carbon economy.
Not missing out
Amid this wide-ranging transformation, investors must be careful not to assume new technologies will develop in a linear way. In reality, once an economic or technological tipping point is reached, adoption rates tend to be exponential until a high level of penetration is achieved.
Such a disconnect between expectation and reality underpins a constructive stance on sustainable energy as a sector.
Yet the key is to distinguish those companies likely to be winners, both from among the incumbents and, importantly, the new entrants. Being positive on the long-term outlook for a theme is not the same as believing every company exposed to those trends will prove to be a good long-term investment.
Critical success factors include companies with an enduring technology or other competitive advantage that can deliver sustained equity market outperformance, and it is our job as active managers to identify these long-term structural winners.