Seize every moment
Whether you're at your desk or on the go, the BLKInsights iOS app helps you stay ahead of the markets with timely insights, delivered at your fingertips.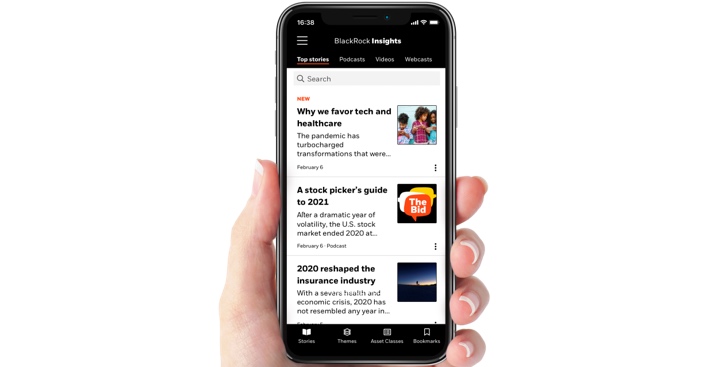 What is the BLKInsights App?
The BLKInsights iOS app delivers BlackRock's views through concise, actionable stories, built for exploring on-the-go, organized by core themes and asset classes that matter to you. It helps you identify emerging trends while keeping you anchored to the long-term market landscape, so you can make even smarter investment decisions.
Geopolitics drive markets moving forward
Geopolitical tensions have heightened macro uncertainty, leading to a wider range of potential economic and market outcomes ahead. More insights available on the BLKInsights App.