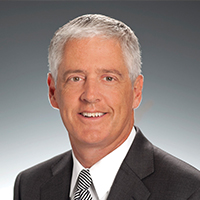 Peter Hayes
Managing Director, CIO and Head of the Municipal Bond Group within PMG; Global Head of Financial Institutions Group Investments Business
Peter Hayes, Managing Director, is Chief Investment Officer and Head of the Municipal Bond Group within the Portfolio Management Group (PMG) as well as Global Head of Financial Institutions Group Investments Business. He is a member of the PMG Executive Committee and BlackRock's Global Operating Committee. He also leads the Municipal Bond Operating Committee responsible for Portfolio Management, Credit Research, Trading and Strategy.
Mr. Hayes' service with the firm dates back to 1987, including his years with Merrill Lynch Investment Managers (MLIM), which merged with BlackRock in 2006. At MLIM, he was head of the short term tax-exempt trading desk, and managed the CMA Tax-Exempt Fund and other short term municipal bond portfolios. Prior to joining MLIM, Mr. Hayes was a trader for Shawmut Bank.
Mr. Hayes earned a BA degree in economics from the College of the Holy Cross.