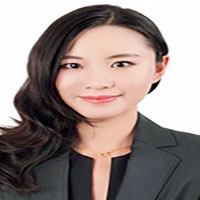 Lisa Li, CFA, FRM
Product Strategist, BlackRock Asian Fixed Income and Credit
Lisa LI, CFA, FRM, Vice President, is a product strategist for Asian Fixed Income with a focus on China. As a product strategist, Ms. Li represents the investment team in client engagements serving as a link between the investment team and client groups.
Prior to her current role, Ms. Li was a Fixed Income risk manager where she is responsible for independent investment risk oversight for fixed income strategies across the Asia-Pacific region.
Lisa earned a Master of Science degree in Finance at the Imperial College London and a Bachelor of Science degree in Quantitative Finance at the Chinese University of Hong Kong.