WHERE TO BUY BLACKROCK MODELS
Invest with BlackRock Model Portfolios
BlackRock Model Portfolios are available at a wide range of firms and platforms with tools to help you seamlessly transfer existing assets. For additional platform and firm offerings, please contact our Model Specialists at 1-877-275-1255.
Getting started with model portfolios
Audrey: Hello. My name is Audrey O'Toole and I'm a Model Portfolio Specialist here at BlackRock. In my role, I partner with financial professionals helping to educate them on the benefits of BlackRock's model portfolios, as well as all products, resources & technology BlackRock has to offer to help advisors with their practice.
I am joined today by Eric Mueller, Managing Director, and senior strategist for BlackRock's Model Portfolio Solutions Team.
In just a few brief minutes, Eric and I will hope to help you understand:
1) why advisors across the country are implementing models into their practice
2) what BlackRock's model portfolios platform has to offer advisors and their clients and
3) how we provide surround sound support to financial professionals
So Eric- Lets jump into the first topic- You speak with some of the largest and fastest growing advisors across the country ranging from wirehouses, to independent advisors as well as RIAs – Why are advisors implementing Models?
Eric: Thanks Audrey- The Bottom line is financial professionals are implementing model portfolios to grow faster, simplify their practice, and spend more time with clients. Often, advisors who do not use models in their practice may have hundreds of individual funds and securities, every client review is unique and significant prep is required before each meeting. A Models-based Approach allows for greater consistency, ultimately helping transfer time from investment management and administration tasks towards client-facing activities to help grow a practice.
Audrey: Thanks Eric- With so many firms now offering model portfolios, why should advisors look to BlackRock?
Eric: BlackRock has spent the last 10 years developing, managing, and evolving a true platform of Model Portfolios to cater to the unique investment goals, constraints, and considerations clients may have. Whether clients are more conservative or more aggressive, perhaps more tax-sensitive, cost-conscious, have preferences for incorporating alternatives, separately managed accounts, or even sustainable solutions into their portfolio, BlackRock has a Model built for those needs. The benefit of working with BlackRock is that we deliver that optionality with consistency…consistency on the investment side (team, philosophy, approach) AND on the relationship side (dedicated support, materials, tools available to advisors).
As it relates to the investment side, our Models are dynamic, we make active decisions over time to reposition the model portfolios to adapt to changing market conditions, helping financial professionals and clients stay invested for the long-term to help reach their investment goals. Our flagship Target Allocation ETF suite of models span across 11 different risk profiles designed to meet client needs where they are in terms of risk appetite. These models have been awarded a Gold Medal Rating by Morningstar, will typically rebalance 4-6x per year, and are built with low cost, tax-efficient iShares ETFs.
Eric to Audrey: Now Audrey, let me turn it over to you - as a model portfolio specialist, can you speak to the experience we seek to provide financial professionals?
Audrey: When you partner with BlackRock, you unlock unparalleled surround sound support. When we make investment decisions and changes, we provide podcasts, trade notices and commentaries to ensure advisors are fully supported in client conversations. And all these materials are readily accessible on the BlackRock Advisor Center, a one stop shop for tools to help win prospective client business and better serve current ones.
Bottom line: As we continue to navigate changing market environments, advisors and their clients will remain informed and supported.
We hope that you have found this overview helpful and look forward to continuing the conversation. Please reach out to your dedicated BlackRock partner or we can also be reached at 1-877-275-1255 for more information
Scale and simplify your practice
A models based practice can help give financial professionals more time for client-facing activities that could help grow their business.
Partner with an industry leader
BlackRock has spent the last 10 years developing, managing, and evolving a model portfolio platform to cater to the unique investment goals, constraints, and considerations of your clients.
Unlock surround sound support
We provide financial professionals with tools and resources to help win prospective client business and better serve their current ones.
Contact a BlackRock Model Portfolio Specialist
For additional platform availability including firm specific offerings, contact BlackRock's Model Portfolio Specialists at 1-877-275-1255.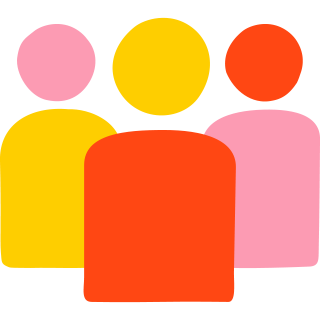 Model and platform availability subject to change.
Already using a BlackRock model portfolio?
Sign-up to receive trade update emails when our model portfolios rebalance so you can keep up with the latest allocations and commentary.