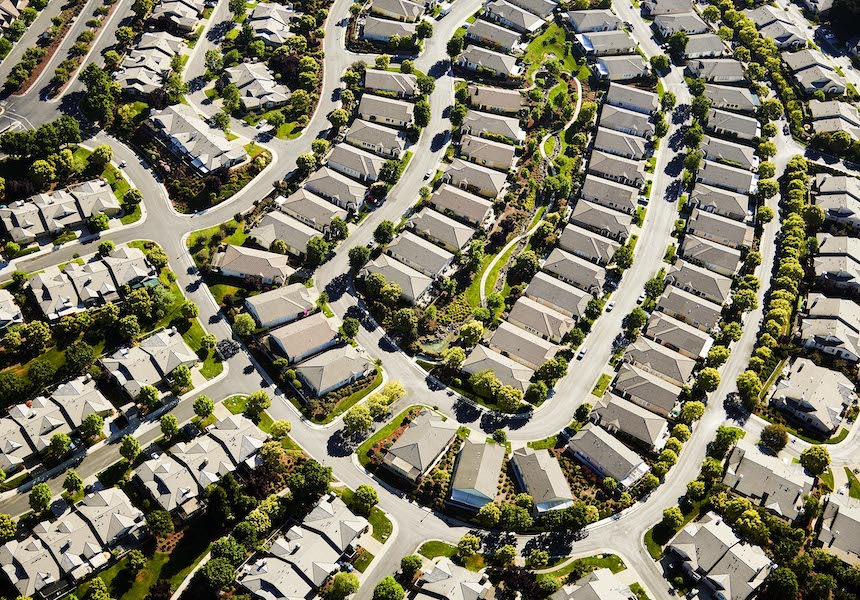 Let's talk about how
When it comes to sustainable and transition investing, let's talk about how.
Capital at risk. The value of investments and the income from them can fall as well as rise and are not guaranteed. Investors may not get back the amount originally invested.
Understanding the how
Investors face many challenges related to sustainable and transition investing, including distilling large volumes of data and information, navigating a changing landscape, and finding the right investment products to meet their needs.
BlackRock is here to listen to investors' goals, share insights, and offer investment choices.
How to navigate sustainable and transition investing with BlackRock
A whole portfolio approach to sustainability and the transition to a low-carbon economy
Understanding how to incorporate sustainable and transition investing objectives with BlackRock.
Investors can find resources to:
Evaluate: a fund based on various sustainability characteristics on BlackRock's product pages
Build: a portfolio using BlackRock's sustainable and transition products as core building blocks
Access ready-made sustainable portfolios
For investors seeking a ready-made sustainable portfolio, our BlackRock ESG Multi-Asset Portfolio UCITS ETFs seek to provide a total return through actively managed, multi-asset portfolios, at least 80% of which meets certain ESG criteria, whilst targeting a specific risk profile. We have products across conservative, moderate and growth risk profiles: all of these are built with iShares ETF building blocks. These funds are diversified, risk-managed and cost-effective. These products are managed by our Model Portfolio Solutions team who can leverage BlackRock's scale, size and expertise to make asset allocation decisions based on considered assumptions of risk and return.
Risk: Any funds in BlackRock Multi-Asset Portfolio ESG ETFs may invest in a variety of investment strategies and instruments while aiming to be highly diversified in terms of risk and returns. The Funds are therefore directly and indirectly, through their investments, subject to the risks each of these investment strategies and instruments are subject to.
Risk: The environmental, social and governance ("ESG") considerations discussed herein may affect an investment team's decision to invest in certain companies or industries from time to time. Results may differ from portfolios that do not apply similar ESG considerations to their investment process.
Use our research to help inform your investment approach
Research is at the center of our investment approach and processes. It informs our pursuit of the best risk-adjusted returns within investors' mandates, and it underpins product creation and innovation.
How to best access, interpret and use data and analytics
Using a variety of sustainability data sources has become commonplace, but managing multiple data points is a challenge. Translating data into investment terms requires deep risk-management expertise.
BlackRock has a long history of leading financial modeling and risk-management capabilities - rooted in our ability to efficiently and quickly process large quantities of data. Our global team of investment and sector specialists, climate scientists, data analysts, engineers, and geologists drive our research and technology platform to deliver unique insights to investors.
Investors can find and compare sustainability metrics for our products on BlackRock.com product pages (and iShares ETFs and index funds on iShares.com). This includes MSCI ESG Fund Rating, Quality Score, Weighted Average Carbon Intensity, Implied Temperature Rise metric (where there is sufficient coverage) and SFDR Article 8 and 9 classifications.
Explore our investment platform that enables client choice
We provide choice to meet their needs through our Sustainable and Transition Investing Investment platforms.
BlackRock's Sustainable Investing Platform
Investors look to BlackRock to meet their needs. We give investors a choice of offerings to achieve their goals - from products with improved sustainability characteristics vs. a benchmark, to investments designed to achieve positive, measurable impact.
Using BlackRock's Sustainable Investing Platform, investors can navigate BlackRock funds across asset classes that align with their sustainable investing goals. This platform groups all BlackRock products according to four sustainable approaches, helping investors choose from a full range of building blocks. At BlackRock, we have designed a sustainable platform offering, single, and multi-theme, solutions across all asset classes.
A leading provider of sustainable investing solutions
Among the largest sustainable ETF offerings1
One of the industry's first environmentally focused cash management strategies2
A large dedicated renewable platform with over a decade of experience3
Visit the product screener to view the funds.
1Source: Morningstar as of 12/31/2022. Based on 228 sustainable ETFs as defined by Morningstar to have a sustainability focus. This includes funds classified as ESG integration, impact, and sector funds. BlackRock manages 11 of the top 19 ETFs by AUM globally.
2Source: BlackRock, March 2023. In Cash Management we launched one of the industry's first environmentally focused cash management strategy – LEAF.
3Source: BlackRock, March 2023. We were a first mover in renewable power, launching our Climate Infrastructure (formerly Global Renewable Power) franchise in 2012. The firm now manages dedicated renewable power platform with $9+ billion in client assets (Source: BlackRock June 2023).
BlackRock's Transition Investing Platform
Our transition investing platform offers a breadth of offerings to meet investors' needs, and is powered by our proprietary research, global scale, and specialists across the firm. The platform offers breadth across asset classes, including exposures across index, active and private markets exposures.
Clients are asking for BlackRock's help
of global institutional investors expect to increase their allocations to transition strategies over the next 1-3 years, based on our 2023 survey.
Source: BlackRock iResearch Services global survey, sample size n=200, May-June 2023. Survey covered institutional investors' attitudes, approaches, barriers and opportunities regarding transition investing.
A leading provider of transition investing solutions
Allocated $1B in EV charging infrastructure worldwide as a private investor4
Invested in a large carbon capture & storage pipeline project
Awarded Global Energy Transition Investor of the Year by Infrastructure Investor in 20235
4Source: BlackRock, March 2023.
5The Infrastructure Investor awards honour the sector's managers, investors, and advisers who have excelled in their respective fields globally.