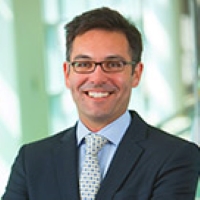 Tom Becker
Portfolio Manager, Global Tactical Asset Allocation Team
Tom Becker, Managing Director, is a portfolio manager on the Global Tactical Asset Allocation (GTAA) team within BlackRock's Multi-Asset Strategies & Solutions group. The GTAA team manages multi-asset macro investment strategies for retail and institutional clients around the world.
Tom's service with the firm dates back to 2010. Prior to assuming his current role, he led fixed income research within the multi-asset Global Market Strategies Group. In 2009 he served as an economist in the Office of International Affairs at the US Department of Treasury.
Tom earned a BS degree in economics from the Massachusetts Institute of Technology (MIT) in 2003 and an MA and PhD in international and environmental economics from the University of California, Berkeley in 2008 and 2010, respectively.
Tom's research focus is international macro and systematic investing. He co-leads Civic Engagement for the BlackRock San Francisco office and serves on the Board of Directors of the San Francisco Chamber of Commerce and the Bay Area Council. Outside of work, he enjoys exploring California with his wife and three daughters.
Multi-Asset Strategies & Solutions (MASS) meets client demand for active asset allocation strategies and whole portfolio solutions through funds, outsourcing institutional mandates (OCIO), model portfolios, and more. MASS draws on the toolkit of BlackRock's index, factor, and alpha-seeking capabilities to deliver cutting-edge insights and precise investment outcomes.