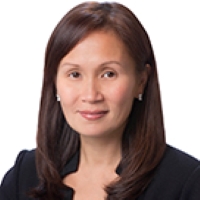 Susan Chan
Head of Asia and Head of Trading, Liquidity and Lending for Asia Pacific
Susan Chan, Managing Director, is the Head of Asia and Head of Trading, Liquidity and Lending for Asia Pacific at BlackRock. She also leads BlackRock's Asia Pacific product innovation and strategy efforts to deepen connectivity with counterparties and clients.  Ms. Chan is a member of the BlackRock Asia Pacific Executive Committee, EII Global Management Committee, TLS Global Executive Committee, Global Human Capital Committee, and Global Operating Committee.
Ms. Chan joined BlackRock in July 2013 as Head of Asia Pacific iShares Capital Markets and Products.  Prior to join BlackRock, she was a Managing Director at Deutsche Bank AG, Hong Kong where she was Head of Equity Structuring, Strategic Equity Transactions and DBx Asia Pacific. Before Deutsche Bank, she was Managing Director at Barclays Capital Asia Limited where she held various positions in equity derivatives with the most recent as Head of Equity and Funds Structured, Asia Pacific. She was also a member of the Global EFS Executive Committee, the Asia Pacific Structuring Executive Committee, Founder and Executive Sponsor for the Women's Internal Network, Asia Pacific and a Board Member of Barclays Capital Hong Kong Limited.
Ms. Chan is a graduate of Boston University, Boston, MA.