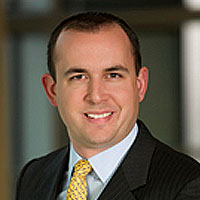 John Griffith III
Managing Director & Global Credit Strategist
John Griffith, III CAIA, Managing Director, is a senior investment strategist in Global Credit, within BlackRock Alternative Investors (BAI). John is responsible for product strategy and business development activities for the platform and leads global investor relations for consultants. John is a member of the Global Credit Product Strategy Leadership Team.
Prior to moving to his current role, John was the senior product strategist for the US Investment Grade Credit & Long Duration business. In that role he oversaw business development activities for global clients investing in US Investment Grade Credit, and he worked closely with the Liability Driven Investment Strategy team to implement LDI investment solutions for US corporate pensions. Prior to that, John was a member of the Proprietary Alpha Strategies team, focusing on US equity and fixed income hedge fund product management and development. John relocated to BlackRock's London office to further develop the alternatives business following BlackRock's merger with Merrill Lynch Investment Managers (MLIM) in 2006. John joined BlackRock in 2003 as an Analyst in the Global Client Group, where he was responsible for developing and maintaining relationships with the firm's non-US institutional clients and served as a product strategist for the Obsidian Fund, BlackRock's flagship fixed income hedge fund.
John serves as a member of the Princeton Day School endowment investment committee. He is also a Life Member of the Princeton First Aid & Rescue Squad and previously served in leadership roles including Deputy Chief.
John earned a B.S. degree in Business and Economics from Lehigh University in 2003.