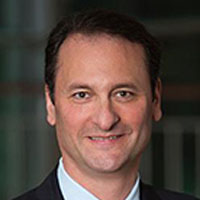 Joshua Tarnow
Lead portfolio manager for Global Long Short Credit fund, Head of Aviation private equity business & Opportunistic Investment business
Joshua Tarnow, Managing Director is the lead portfolio manager for the BlackRock Global Long Short Credit fund, Head of our Aviation private equity business & Head of our Opportunistic Investment business within Fixed Income. Prior to joining BlackRock in 2009, Mr. Tarnow was a Senior Partner and head of Aviation and Private Investment at R3 Capital.
Prior to his tenure at R3, Mr.Tarnow formed the Aviation Finance Group in 2002 which he transitioned into Lehman's Global Principal Strategies business in 2006. The aviation group established a unique business model that affords investors access to various investment strategies centered around mid-life commercial aircraft and seeks uncorrelated market returns by focusing investments primarily based on real time hard asset valuations reflected in aircraft trading, hard asset backed private & public debt markets & short term leasing strategies.
Earlier in his 17-year career at Lehman Brothers, Mr. Tarnow was a Managing Director on the Corporate Bond Trading Desk and traded in sectors including Industrials, Utilities, and Aviation.
Mr. Tarnow earned a BA degree from the University of Wisconsin-Madison in 1990.