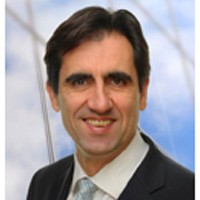 Stephan Caron
Head of European Middle Market Debt
Stephan Caron, Managing Director, is Head of European Middle Market Private Debt within BlackRock Alternative Investors (BAI). In this role, he is responsible for leading the platform, originating and executing investment opportunities, leading the investment process and maintaining relationships with key sponsors and intermediaries across Europe. He is the Lead Portfolio Manager and Chairman of the Investment Committee of BlackRock's European Middle Market Private Debt Fund and also serves on BlackRock's Global Credit Executive Committee.
Prior to joining BlackRock in 2014 Mr. Caron was Chief Commercial Officer at GE Capital Bank Ltd, where he was responsible for originating, structuring and executing mid-market lending and leasing transactions and was also member of the Bank Executive and Investment Committees. He was with GE for 14 years in roles of increasing responsibility in structured finance, equity investing, Mergers & Acquisitions and leveraged finance. Prior to that Mr. Caron worked at Suez and JP Morgan.
Mr. Caron earned an undergraduate degree from ISG in Paris is 1991 and a Masters from ESCP-EAP European School Of Management in 1992. He is also a two-time Olympic medallist in swimming.