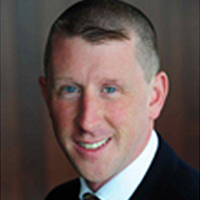 Richard Flynn, CFA
Global Head of RQA Fixed Income and Multi-Asset Strategies
Richard Flynn, Managing Director, Global Head of RQA Fixed Income and Multi-Asset Strategies.
Mr. Flynn's service with the firm dates back to 2005, including his years with Barclays Global Investors (BGI), which merged with BlackRock in 2009. Prior to joining BGI in November 2005, he spent 4 years at London-based hedge fund Horizon Asset Limited focused on convertible bond arbitrage research and equity stat-arb trading. Previous experience includes setting up proprietary trading groups and managing risk arbitrage strategies at both Sanwa International plc and Sumitomo Finance International plc. Mr. Flynn began his career by spending 9 years with Salomon Brothers Proprietary Fixed Income groups variously in London, Hong Kong, Tokyo,and New York.
Mr. Flynn holds a Masters in Finance from London Business School, a BSc in Computer Science from Rensselaer Polytechnic Institute, and is a CFA Charterholder.