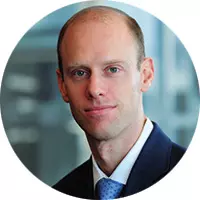 Stephen Cohen
Head of Europe, Middle East and Africa
Stephen Cohen is Head of the Europe, Middle East and Africa region for BlackRock. He is a member of the Global Executive Committee and chairs the EMEA Executive Committee.
Before taking up this role in April 2021, he was Head of iShares & Wealth business and Index Investments in EMEA, responsible for leading BlackRock's relationships with wealth management firms and platforms, the development and distribution of technology, data and investments, and overseeing the firm's index portfolio management capability in the region.
Mr. Cohen has previously served as Global Head of Fixed Income Indexing for BlackRock, where he led the iShares fixed income business and oversaw the fixed income index investment group. Prior to that, he was the Chief Investment Strategist for International Fixed Income and iShares.
Mr. Cohen joined BlackRock in 2011 from Nomura, where he was Global Head of Equity Linked Strategy, and led the #1 Institutional Investor ranked Convertibles research team. He joined Nomura from ING Barings in 2003, having started his career in fixed income at UBS in 1996.
In addition, Mr Cohen has been a Director of Enovara, an Irish funds company. He earned a First Class honours degree in Economics from the University of Southampton in 1996.