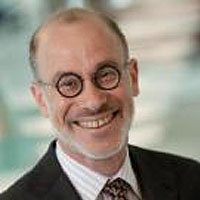 Ronald Kahn, PhD
Managing Director, Global Head of Systematic Equity Research
Ronald N. Kahn, PhD, Managing Director, is Global Head of Systematic Equity Research at BlackRock. He has overall responsibility for the research underpinning the Systematic Active Equity (SAE) products.
His service with the firm dates back to 1998, including his years with Barclays Global Investors (BGI), which merged with BlackRock in 2009. Prior to joining BGI, he worked as Director of Research at Barra, where his research covered equity and fixed income markets.
Ronald Kahn is a well-known expert on portfolio management and quantitative investing. He has published numerous articles on investment management, and, with Richard Grinold, authored the influential book Active Portfolio Management: Quantitative Theory and Applications. The two of them are the 2013 winners of James R. Vertin award, presented periodically by the CFA Institute to recognize individuals who have produced a body of research notable for its relevance and enduring value to investment professionals. Their sequel, Advances in Active Portfolio Management, was published in December 2019.
Ronald Kahn is also the author of the 2018 CFA Institute Research Foundation monograph, The Future of Investment Management. He is a 2007 winner of the Bernstein Fabozzi/Jacobs Levy award for best article in the Journal of Portfolio Management. He serves on the editorial advisory boards of the Journal of Portfolio Management, the Journal of Investment Consulting, and the Journal of Financial Data Science. The 2007 book How I Became a Quant includes his essay describing his transition from physics to finance.
He teaches the equities half of the course, "International Equity and Currency Markets" in UC Berkeley's Master of Financial Engineering Program.
He earned an AB degree in physics, summa cum laude, from Princeton University, and a PhD in physics from Harvard University. He was a post-doctoral fellow in physics at University of California, Berkeley.