Change is constant. Time passes. Markets move. Clients' needs and expectations evolve. Yet, establishing and revisiting a plan for retirement as things change can be daunting – leading to missed opportunities to realign with your clients' lives, and goals.
BlackRock's iRetire changes that.
With iRetire you can quickly and easily assess the feasibility of your clients' retirement income goals, build trust and add value by exposing potential gaps in their current savings and investing strategies and align on a new plan based on a number of inputs, including held-away assets – to help ensure they're on a path to meet their retirement income goals.
Use the iRetire decumulation module to help guide retired clients and prospects toward balancing today's income needs with those that may arise in the future.
Change the dialogue with clients and prospects by downloading personalized, client-ready reports to help kick-start the conversation around retirement – connecting the dots between their finances and their lifetime income goals.
Use iRetire today to help strengthen relationships and make planning an easy, continuous process.
Estimate retirement income in minutes with iRetire®
BlackRock and Envestnet
Envestnet and BlackRock are partnering to bring you technology that connects what you do for your clients to what it means to them.
These sophisticated, yet quick-to-use tools make it easy for you to analyze and compare portfolios, identify potential areas of risk, anticipate potential tax impacts and estimate annual retirement income.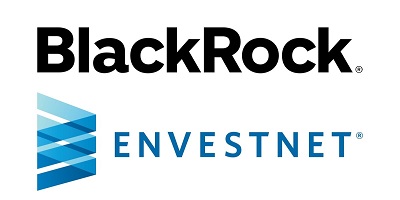 ---
*Please note: some features and key benefits can only be accessed through integration with the Envestnet platform.
FOR FINANCIAL PROFESSIONAL USE ONLY. Not to be show or distributed to clients.
IMPORTANT: The projections or other information generated by the tools regarding the likelihood of various investment outcomes are hypothetical in nature, do not reflect actual investment results and are not guarantees of future results. Results may vary with each use and over time.
This information should not be relied upon as research, investment advice, or a recommendation regarding any products, strategies, or any security in particular. This material is strictly for illustrative, educational, or informational purposes and is subject to change.
Not FDIC Insured * No Bank Guarantee * May Lose Value.
©2021 BlackRock, Inc. All rights reserved. BLACKROCK and iRETIRE are trademarks of BlackRock, Inc. or its subsidiaries in the United States and elsewhere. All other marks are the property of their respective owners.
Prepared by BlackRock Investments, LLC, FINRA.
BlackRock Fund Advisors, an affiliate of BlackRock Investments, LLC, is a registered investment adviser.
USRRMH0621U/S-1700980-2/2