More than investing
For decades, the objectives of investors have revolved around personal retirement: accumulate wealth, and then generate income from that wealth. As a result, financial returns are accepted as the default performance metric—but what if investing could also address the world's social and environmental problems?
01
Invest for more
Investors can support positive social and environmental change by investing in businesses that could help tackle global challenges.
02
Measuring additionality
BlackRock identifies three pillars of additionality that help investors measure the impact that their portfolio may create.
03
Building a better world
Investing in companies that aim to help contribute to a better world by tackling global challenges has potential to combine financial return with real impact.
Invest for more
Impact investing is a sustainable investing approach that combines the intention to generate positive financial returns with positive, measurable social and environmental outcomes.
Capital at risk. The value of investments and the income from them can fall as well as rise and are not guaranteed. Investors may not get back the amount originally invested.
What does positive impact look like?

The BlackRock Impact Team invests in public companies that they believe can address the world's greatest problems. Here's how these companies contributed to a better world in 2021.1
1Global Impact team based on analysis of company data and reports.
Source: BlackRock Global Impact Annual Report, July 2022
BlackRock's approach to measuring impact
Impact investing is often associated with the UN Sustainable Development Goals (SDGs), a framework for ending poverty and protecting the planet. A company may appear to be aligned with these goals, but how do investors know if it's actually making a difference?
The three pillars of additionality
Additionality in this context means that the outcome would not have occurred without the company's contribution; thereby creating impact.
1. Additionality from the investee
A company provides additionality if its products and services address a need that is unlikely to be fulfilled by others. The primary sources of company additionality are the:
Application of leading technologies
Deployment of innovative business models
Delivery of a company's products & services to underserved populations
Those that face barriers in accessing services and resources
2. Additionality from the investor
Investors can empower businesses to create positive impact through five mechanisms.
3. Additionality from the asset class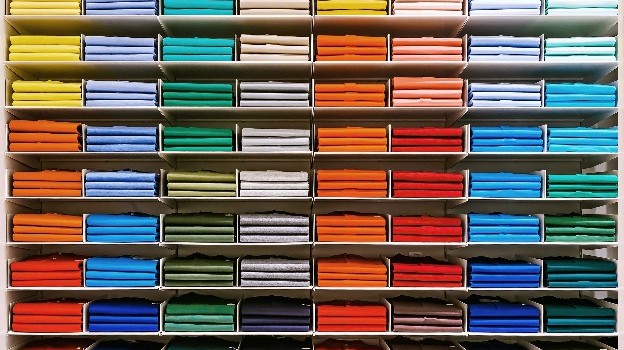 We also see a third pillar of additionality at the asset-class level. Complementing private market impact investing, we believe impact investing in public markets offers scaled solutions where there's strong demand for urgent solutions but inadequate supply.
Building a better world
In many cases, the greatest challenges can create opportunities for innovation. Here's a closer look at some challenges facing both people and planet, and the innovative solutions which aim to tackle them.
Pollution & waste
The extraordinary amount of waste produced by humans, including plastic waste, is endangering the ecosystem in which we live – and is expected to get worse. It is estimated that 1 million marine animals are killed annually by plastic pollution and that humans eat over 40 pounds of plastic in our lifetime.
Source: https://plasticoceans.org/the-facts/,  Accessed 15 /10 /2022
Recycling is one important step in mitigating environmental damage, but far too many communities lack the infrastructure to support widespread recycling and waste reduction. We seek to invest in companies that remove such barriers, including reverse vending machines that support deposit-return plans.
Public health
Improving health on a global scale relies on basic access to affordable care. Before the COVID-19 pandemic, the world's medical system was already stretched by a scarcity of physicians.2 Many of the world's poorest populations spend a disproportionate amount of their income on healthcare more than half a billion people have been pushed into — or further into — extreme poverty due to high health-care costs.3
Financial & digital inclusion
A pathway out of poverty – the World Bank recognizes financial inclusion as a key enabler to reduce poverty and boost prosperity.1 Unfortunately, affordable loans, insurance, savings accounts and digital payments are out of reach for about one-third of adults globally.2
We continue to believe solutions must be tailored to local needs. We continue to search for companies that help break down the barriers preventing underserved enterprises and individuals from being counted and included in our financial and social economy. For example, one of our portfolio companies in Brazil provides a digital wallet to help people who previously could not afford a traditional bank account obtain free online account.
1 https://www.worldbank.org/en/topic/financialinclusion/overview#1, 2021. Accessed May 2022.
2 Demirguc-Kunt, A., Klapper, L., Singer, D., Ansar, S., Hess, J. Global Findex Database 2017: Measuring Financial Inclusion and the Fintech Revolution, 2018. 35
Why now?
Impact investing is not limited to the themes above. Around the world, social and environmental issues are capturing the attention of governments and society.
Ultimately, what's needed are innovative solutions.
By directing capital to the right companies, we believe there is a potential to generate financial return while building a better world.
Why BlackRock for Impact Investing?
With sustainability as the new investment standard, investors require the right tools to evolve their portfolios.
The Impact Investing Team, led by Eric Rice, Portfolio Manager, collectively has 100+ years of industry experience. Investing in public equities, the team follows a robust investment process underpinned by the identification and approval of each business within the parameters of the UN's SDGs.
BlackRock, as at October 2022