April update
Economic activity has ground to a near-halt. Recent stimulus has resulted in an easing of financial conditions but given limited monetary space left, fiscal policy needs to be an explicit part of the coordinated response toolkit. Record plunges in economic activity data underscore the unprecedented contraction in growth. And the rate of increases in virus cases looks to be slowing in many regions as stringent shutdown measures take effect. See chart below. A key question: Can the measures be lifted without a major second wave of cases? The nature of the economic rebound will hinge on the path of the outbreak, effective delivery of the policy response and potential changes to consumer and corporate behaviors.
Measures have helped slow the spread
Stringency measures and trajectory of the virus spread, 2020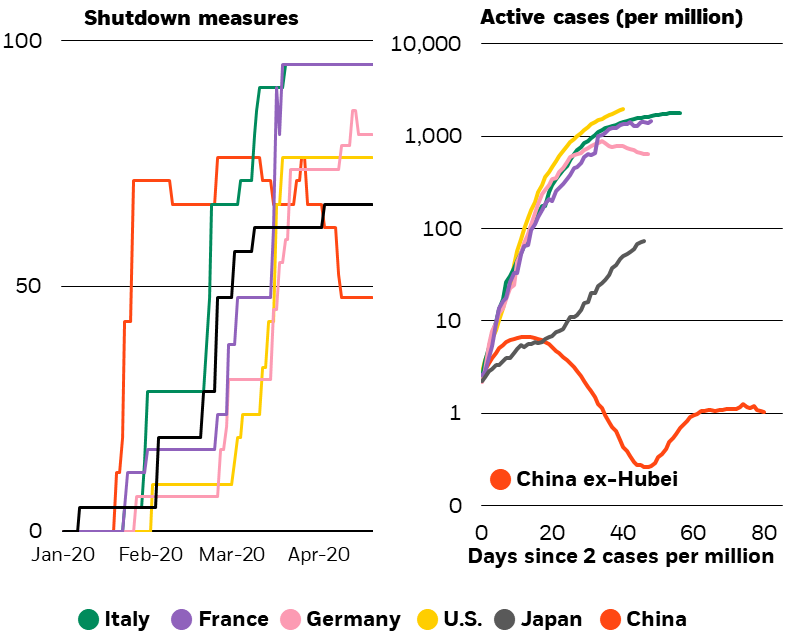 Sources: BlackRock Investment Institute, with data from the University of Oxford's COVID-19 government response tracker and Johns Hopkins, April 2020. Data as of April 14, 2020. Notes: The chart on the left maps the University of Oxford's Stringency index that aims at capturing the severity of each respective government's response. The index is based on publicly available indicators such as school closures, travel bans and public event cancellations as well as financial indicators such as fiscal or monetary measures. Full details are available here. The chart on the right tracks the number of active cases per capita in respective regions and countries. The data is based on Johns Hopkins' global tracker available here.
The deliberate freezing of economic activity via stringent lockdown measures to combat the coronavirus pandemic has led to a sharp growth shock and market swings reminiscent of the global financial crisis. Yet we don't think this is a repeat of 2008. We believe investors should remain level-headed, take a long- term perspective and stay invested.
Our latest analysis shows the near-term impact on growth to be far greater than that of the Global Financial Crisis (GFC) – and the largest contraction since the Great Depression. But the cumulative impact over time may only be a fraction of the GFC, provided policy makers are successful in preventing the shock from morphing into more systemic financial pressures. Overall, the financial system is in much better shape than in 2007. The more prolonged the shutdown – the greater the likelihood that cracks appear, exposing hidden financial vulnerabilities that could lead to more permanent damage. For now, we believe that the bold and broad policy response is limiting this risk and implementation of policy support is key.
We emphasize portfolio resilience through a benchmark allocation to government bonds, quality equities, cash and sustainable investing. We prefer geographies with the most policy space – such as the U.S. and China in both equities and credit, and favor quality exposures. In equities, we have upgraded the U.S. market both because of its quality bias and the degree of policy support.
We recently upgraded our overall view on credit, based on extraordinary measures by central banks that should underpin demand for investment grade and global high yield debt. Overall, we prefer credit over equities given bondholders' preferential claim on corporate cash flows in a highly uncertain economic environment.
The virus shock and the oil price slump pose particular challenges for emerging markets (EM). The outbreak threatens to overburden weak public health systems in many EM economies, leading to the prospect of prolonged economic damage.
We have turned more cautious on emerging market local debt despite depressed valuations after recent selloffs. Some EMs have allowed their currencies to weaken to help absorb the economic shock, and we see a risk of further currency declines in selected EMs that could wipe out coupon income. We are still overweight equities and credit in Asia ex-Japan, with China gradually restarting its economy and readying more policy support.
Over a longer horizon, several sectors may face profound levels of long-term disruption including air travel, fossil energy, healthcare, retail, and government regulations. The pandemic adds to the trade tensions in compelling companies to rethink their global manufacturing footprints. This combination of supply shocks could weigh on growth, increase production costs, pressure profit margins and drive up inflation.
"
A key theme for markets going into the second half of the year is more uncertain growth outcomes. "
We expect global growth to slow next year, and see U.S. growth stabilizing at a much higher level than other regions, even as the effects of 2018's fiscal stimulus fade. Markets are vulnerable to fears that a downturn is near, even as we see the actual risk of a U.S. recession as low in 2019. Global earnings growth is also set to moderate in 2019, tracking the more subdued growth outlook.
The figures shown relate to past performance and are not a reliable indicator of current or future results. It is not possible to invest directly in an index. Sources: BlackRock Investment Institute, with data from Thomson Reuters, March 2019. Notes: We look at asset returns in each quarter since 1988 that fell during a late-cycle period. We identify such periods via a "cluster analysis" that groups together time periods where economic series behaved in similar ways. Variables considered include measures of economic slack, wage and price inflation, the monetary policy stance and the growth of private sector leverage. The dots show mean returns over the time period. The bars show the 10th to 90th percentile range. Indexes used are the MSCI World and Emerging Markets indexes, and the Bloomberg Barclays U.S. Government, U.S. Corporate and U.S. High Yield indexes. Index returns do not reflect any management fees, transaction costs or expenses.
How do markets typically perform in "late-cycle" phases of the economy – where we are right now? We looked at performance across asset classes in 28 quarters that fell into "late-cycle" periods since 1988. The result: Global equities produced quarterly returns above the full-cycle historical average, edging out fixed income. Yet there was wide dispersion and pronounced downside around these averages, particularly in EM equities. Within fixed income, U.S. Treasuries modestly outperformed riskier credit sectors. See the Late-cycle returns chart.
"
Market returns have been volatile and mostly disappointing so far this year, and we believe a key driver for that has been tighter financial conditions. "
We introduce three new 2019 investment themes as trade disputes and geopolitical tensions come to the fore.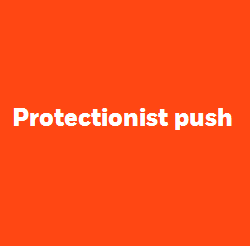 We are downgrading our global growth outlook as trade disputes and broader geopolitical tensions stoke greater macro uncertainty. The range of potential economic and market outcomes further ahead has widened. We see a lull in China's growth due to the fallout of U.S. tariffs.
Implication: We favor reducing risk amid rising protectionism, including raising some cash.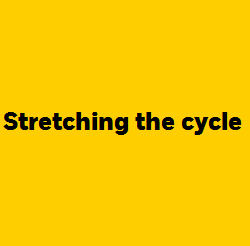 The decisively dovish shift by central banks has depressed long-term yields and should help extend the long expansion. This makes for a benign near-term environment for risk assets, in our view,  although uncertainty around the outlook has risen.
Implication: We stay positive on U.S. equities and like EM debt's income potential in a low-yield world.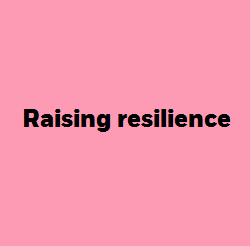 We believe portfolio resilience is crucial at a time of elevated macro uncertainty. We define resilience as the ability of a portfolio to withstand a variety of adverse conditions — both on a tactically defensive basis and strategically across cycles.
Implication: Government bonds play an important role in building portfolio resilience — even at low yield levels.
"
One of our key themes for the second half of 2018 is the need for greater resilience in portfolios. "
Take action: Use bonds to diversify
equity risk
We believe investors will still get compensated for taking risk in 2018, but staying invested through inevitable drawdowns will be key. Portfolios on the moderate to aggressive risk spectrum should consider adding duration to provide the proper ballast to risk assets.