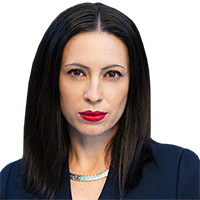 Sofya Alterman
Managing Director, Lead Product Strategist for Long Term Private Capital
Sofya Alterman, Managing Director, is the Lead Product Strategist and is responsible for institutional coverage for BlackRock Long Term Private Capital. Sofya brings over 15 years of experience in product structuring, strategic advisory and capital raising.

Sofya was most recently a senior member of the product structuring and development group for BlackRock's alternatives business. Sofya was previously the Head of IR/Business Development for North America for MW Eaglewood, a private credit firm focused on direct lending and marketplace lending strategies. Prior to MW Eaglewood, Sofya spent 12 years with Clearwater Capital Partners, an Asia dedicated credit and special situations firm.

Sofya received her MBA from Harvard Business School and a BS in Economics from the University of Louisville.