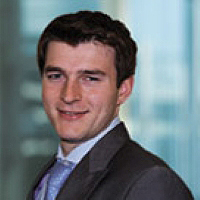 Richard Murrall, CFA
Portfolio Manager, Multi-Asset Strategies
Richard Murrall, CFA, Director, is a portfolio manager in BlackRock's Multi-Asset Strategies group. Mr. Murrall is responsible for a range of multi-asset portfolios for institutional investors. He also spends time researching the key macroeconomic topics that are relevant for the team.
Mr. Murrall's service with the firm dates back to 2010. Prior to his current role, he served as a research analyst within the Active Asset Allocation team in London before joining the GTAA team in New York.
Mr. Murrall earned a BS, with first class honors, in economics from the University of Warwick.