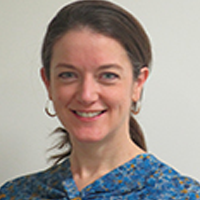 Meaghan Muldoon
Global Head of ESG Integration
Meaghan Muldoon, Managing Director, is Global Head of ESG Integration at BlackRock. In this role, Ms. Muldoon leads the integration of ESG considerations across all active investment platforms at BlackRock. She most recently served as EMEA Head of Sustainable Investing, focused on identifying drivers of long-term return associated with environmental, social, and governance issues, integrating them throughout BlackRock's investment process, and creating solutions for our EMEA clients to achieve sustainable investment returns. Previously, Meaghan served as a Managing Director and Liaison to BlackRock's Board of Directors within the Corporate Strategy team, where she led the Board of Directors function and managed a rage of complex strategy projects.
Prior to joining BlackRock in 2016, Ms. Muldoon served for more than seven years as a fiscal and economic policy advisor in the Obama Administration. Most recently, she served as Counselor to the Treasury Secretary, coordinating the Department's fiscal, domestic, and economic policy efforts.
In previous roles, Ms. Muldoon served at the White House as Deputy Assistant to the President and Policy Advisor to the Chief of Staff, as Associate Director to the National Commission on Fiscal Responsibility and Reform (Bowles-Simpson Commission), and as a lead advisor to three Directors of the Office of Management and Budget.
Ms. Muldoon earned a Bachelor of Arts in government, cum laude, from Georgetown University, and a Master of Public Policy from Duke University.