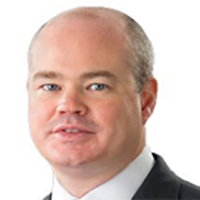 Gregor Carle
Head of Fixed Income and Credit Product Strategy for Asia Pacific, BlackRock
Gregor Carle, Managing Director, is a member of Blackrock's Global Fixed Income & Credit Platform. He is Head of Fixed Income and Credit Product Strategy for Asia Pacific (ex-Japan).
Prior to his current role, he was the Investment Director for the Fixed Income Team at Fidelity Worldwide Investment, based in Hong Kong. Gregor has over 25 years of experience in the fixed income sector, over 15 of which are in Asia (Singapore, Hong Kong and Japan). He joined Blackrock in 2015. Prior to moving to Asia he worked in London with Fidelity and before then Bankers Trust.
Gregor earned a BA degree (Hons) from the Robert Gordon University in Scotland and an Investment Management Certificate.